How to Become a Floral Designer in Alaska
Floral design is defined as the art of using plants and flowers to make visually appealing floral arrangements. Besides flower arrangements, floral designers may also create boutonnieres, corsages, wreaths, garlands and even bows to accentuate their creations. In addition to being creative and artistic, floral designers should also be good listeners. You will often deal with clients who are going through emotional times, be it a wedding or funeral, and you want to be sure you meet their needs and wishes precisely. It is also important to be familiar with plant and flower terminology, as well as what types of flowers and colors blend or clash. Being knowledgeable in plant care is also a must, as you will either grow the flowers and plants yourself or you will have to go pick them prior to arranging them.
Requirements for Becoming a Floral Designer in Alaska
Floral design is not regulated on a national or statewide level. Employers will decide what requirements they wish potential employees to meet. In Alaska, you can become an entry-level floral designer with a minimum of a high school diploma or its equivalent. Post-secondary training will help expand your knowledge in the floral design field and will be essential if you wish to be an independent florist and business owner. Workshops and seminars are also a great way to stay educated, and national certification will help you to stand out, whether you are looking for employment or planning to go into business for yourself.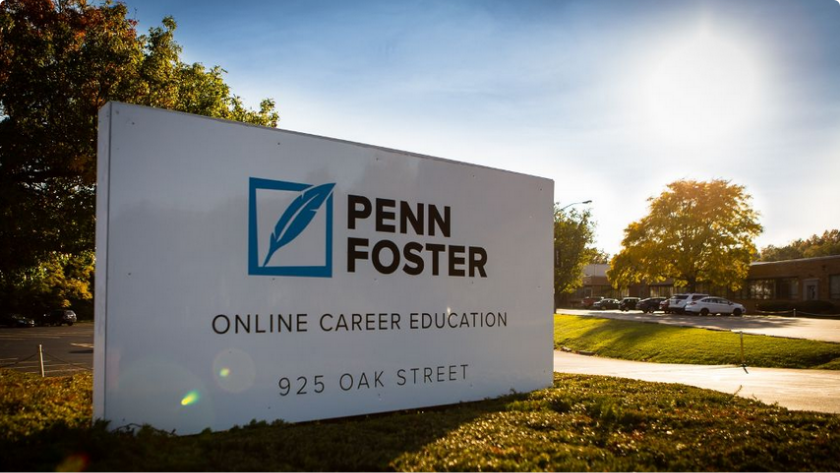 Featured School
Penn Foster Career School – Floral Design Career Diploma
Learn Online at a pace that's right for you
Affordable tuition with customized payment plans
Regionally and nationally accredited Career School
Learn the basics and tools of Floral Design, design techniques and styles, plant care and much more.
Call 1-800-851-1819 today.
Floral Design Classes in Alaska
Artistic ability and creativity are important to have as a floral designer, but knowledge of the trade will help you get even further in this career field. You can complete a formal educational training program, take classes online or attend workshops. Here are some of the options Alaska has to offer:
Blomma Designs offers several workshops throughout the year. Private workshops are also available upon request. All materials are included in the workshop fees. These workshops are often limited in space. Workshop costs usually range between $65 and $95, depending on the nature of the class.
Penn Foster Career School offers a floral design program that can be completed online in just five months. The program consists of eight courses. Tuition is $639 and can be paid in full or in installments. Students will receive a certificate of completion when they have finished the program.
National Certification for Floral Designers in Alaska
The certified floral designer (CFD) credential is regulated by the American Institute of Floral Designers (AIFD). To become a CFD you must complete a floral design education program that is offered through an AIFD Education Partner or an approved State Floral Association. Then you will need to pass the Professional Floral Design Evaluation (PFDE) online test with a score of 80 percent or higher. If your state does not have a State Floral Association or have any schools that offer AIFD-approved training programs, then you will be required to take the PFDE test and hands-on design evaluation. Once you have completed one of those, you will officially be a CFD. You will receive a certificate and pin and be listed in the AIFD directories.
Alaska does not have any AIFD-approved programs, so if you plan to become a CFD in this state you will have to complete the PFDE online test and design evaluation. Once you become a CFD, you will need to renew your certification every three years. This is done by paying a renewal fee and taking at last 25 continued education credits. Credits can be earned by taking classes or by attending events like seminars and workshops.
Career Outlook and Salary Expectations
In 2016, Alaska employed 80 floral designers. By 2026, the Projections Managing Partnership (PMP) predicts there will be 900 floral designers working in the state. This will be a 6.3 percent increase in the job field in the state, which is good news considering that most states are expected to see a decline in the number of florists during the 10-year period from 2016 to 2026.
According to Bureau of Labor Statistics (BLS) data, floral designers in Alaska earned $15.55 hourly and $32,350 annually in 2017. That same year, the highest paid florists in the state earned $46,800. Floral designers in Anchorage earned $35,550 per year.
Working as a Floral Designer in Alaska
As a floral designer you can expect to find work in supermarkets, retail stores and greenhouses. You can also contract yourself out as a freelance floral designer or even open your own floral shop. The greatest number of jobs and highest paid floral designers can be found in the cities of Anchorage, Fairbanks and Juneau.
If you are starting out with no experience, try to find an experienced floral designer who will let you intern with them. Consider doing complimentary work for friends and family so you can build a portfolio, and they can help you advertise by word-of-mouth. Floral design jobs are expected to decline over the next few years nationwide, but some states will continue to add jobs. With Alaska being one of those states, now is the time to consider becoming a floral designer in the state.
Alaska Wholesale Flower Market
7437 OLD SEWARD HWY, Anchorage 99518
Alaska Botanical Garden
4601 Campbell Airstrip Rd, Anchorage 99507
Blomma Designs
419 G. ST., Anchorage 99501
Bloomsbury Blooms
706 W. 4th Ave, Anchorage 99501