How to Become a Floral Designer in Arizona
Floral designers, also called florists, work with fresh or silk flowers and greenery to create floral displays for a variety of events and occasions. These include anniversary parties, birthday parties, funerals, graduations, proms and weddings. In addition to displays, floral designers might also create bouquets, wreaths and even floral crowns. As a floral designer you will need to be creative and have an eye for detail. You will also need to be attentive to your customers' needs as they apply to the occasion. Keep in mind you will be working with people who are in various emotional stages of their lives.
Many species of flowers are symbolic of different things. As a floral designer you need to be able to "speak" the language of flowers. For example, a red rose signifies love, so you would not want to send a bouquet of red roses to someone who has just been on their first date. Knowing what color schemes and different flowers blend well together is also important. If you're using live flowers, knowing their lifespan once cut and how to care for them are important as well. These are all things that can be learned through on-the-job training or through educational classes.
Requirements for Becoming a Floral Designer in Arizona
In Arizona, you do not need to meet any national or statewide regulations to work as a floral designer. Equipped with just a high school diploma or GED, you should be able to find work as an entry-level florist anywhere within in the state. Taking on an internship first, or working as an apprentice under a seasoned floral designer, can help you learn many of the skills you'll need to be successful in this job field, while allowing you to use your own creativity in the process.
Seeking out a formal education in floral design and becoming certified at a statewide or national level is completely voluntary, but advised. Having a certificate or degree in floral design and being certified nationally or through your state could help you to go further in this field. It could also mean a higher salary. If you are considering freelancing or opening your own floral shop, having a formal education or certification will likely attract more clients.
Floral Design Classes in Arizona
Whether you choose to complete a certificate or degree program taught through a college or university, or you opt to attend smaller, private classes or workshops, learning all you can about floral design will help you to flourish in this job field. Here are some ways to further your education in floral design in Arizona:
Flower Bar. The Flower Bar is a flower shop in Scottsdale that teaches workshops in addition to providing floral design and delivery. They have traditional workshops that you can participate in, or you can schedule a private session. They tend to repeat popular workshops. You get to keep whatever you make, and all materials are provided for you. Typical workshops are usually 90 minutes long, but private classes may run longer. They require a $100 workshop fee and a minimum of five people enrolled, or $300 to teach a private workshop.
The Arizona Flower Market. The Arizona Flower Market in Phoenix offers at least three floral design classes a month. Upcoming classes include: Floral Crown Design Class, Rustic Wedding Centerpiece Design Class and a Fall Bridal Bouquet Design Class. Class size is limited, so if these classes interest you, reserve your spot early. The cost usually ranges from $40 to $75 per class.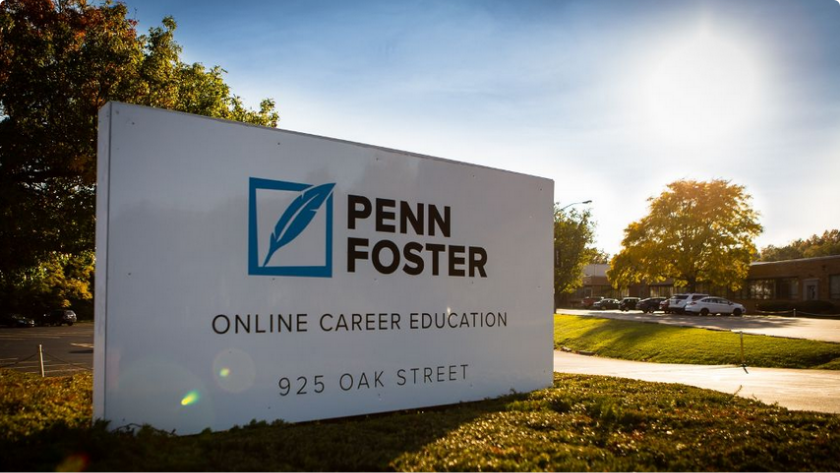 Featured School
Penn Foster Career School – Floral Design Career Diploma
Learn Online at a pace that's right for you
Affordable tuition with customized payment plans
Regionally and nationally accredited Career School
Learn the basics and tools of Floral Design, design techniques and styles, plant care and much more.
Call 1-800-851-1819 today.
National Certification for Floral Designers
Arizona is one of a few states that offer statewide certification in addition to national certification. Furthermore, this certification is offered through the Arizona State Floral Association and is AIFD approved, so it will help you to get your national certification.
There are three levels of certification in the state of Arizona: Arizona Master Florist, Arizona Master Designer and Arizona Professional Florist. The Arizona Master Florist certification program consists of 12 classes and a final exam and costs $800. You will receive state-recognized credentials as well as a certificate and pin. The Arizona Master Designer program consists of six classes, costs $515, and you will receive a certificate upon completion. Finally, to become recognized as an Arizona Professional Florist, you must complete nine classes and pay $470. These classes are a combination of floral design and business classes. You will receive a certificate once you complete all classes.
Holding national certification will show that you are dedicated to becoming the best of the best in your field. You can become a certified floral designer (CFD) through the American Institute of Floral Designers (AIFD). If you live in a state that has a school that is an AIFD Education Partner or an approved State Floral Association, you can first complete a program with them and then take the Professional Floral Design Evaluation (PFDE). The PFDE consists of an online test and hands-on design evaluation.
If your state does not offer an approved AIFD program, you may still take the PFDE. The PFDE requires a $150 enrollment fee and a $1,550 exam fee. Once you have passed the PFDE you will be recognized as a CFD in the AIFD online and print directories and will receive a certificate and pin. To keep your CFD status current you must pay an annual fee and complete 25 continued education credits every three years.
Career Outlook and Salary Expectations
In 2016, 840 individuals found employment as floral designers in Arizona. The Projections Managing Partnership (PMP) predicts there will be 760 floral designers in the state in 2026. That means there will be a nine percent decline in a 10-year period.
The Bureau of Labor Statistics (BLS) reported that floral designers made an average of $13.44 hourly and $27,960 annually in Arizona in 2017. That same year, the highest paid professionals in this field in the state earned $36,270. Salary may also vary by location. In 2017, floral designers in Tucson made an average of $27,800 and those in Phoenix averaged $29,220.
Working as a Floral Designer in Arizona
The job market for floral designers is expected to see a six percent national decline by 2026, and that decline will be slightly higher in the state of Arizona. But that does not mean you should give up your dream of becoming a floral designer. With state and national certification and by staying up-to-date with the current styles through classes and workshops, you can stand out as a floral designer. Consider having an online or physical portfolio so you can showcase your abilities.
As a floral designer you may find work in gardens, greenhouses, flower shops or supermarkets. Or you may be in a position where you can work as a freelance florist or even own your own flower boutique. Besides Phoenix and Tucson, the highest numbers of floral designers in Arizona can be found working in the cities of Chandler, Flagstaff, Mesa and Scottsdale.
Flower Bar
4200 N. Craftsman Court, Scottsdale 85251
Mayesh
1805 W. Crest Lane, Phoenix 85027
Baisch and Skinner Phoenix
525 West Turney Avenue, Phoenix 85013
Arizona Flower Market
2050 South 16th St Ste 105, Phoenix 85034
Metro Tech High School
1900 West Thomas Road, Phoenix 85015
Camelback Flowershop
4214 E. Indian School Road, Suite #101, Phoenix 85018
Heritage Floral Design
E Baseline Rd, Phoenix 85042
MiViva Designs
PO Box 20155, Fountain Hills 85269
Wendell Design Group Florist
2120 East 6th Street, Suite 14, Tempe 85281
God's Garden Treasures
2219 S 48th Street, Suite G, Tempe 85282
Allan's Flowers & More
1095 E. Gurley St., Prescott 86301
Yume Japanese Gardens of Tucson
2130 North Alvernon Way, Tucson 85712