How to Become a Floral Designer in Georgia
Floral designers create displays and arrangements out of fresh and silk flowers. They may work in a large retail store or supermarket or a smaller floral shop. They might even run their own business. They decorate venues for events such as anniversary parties or weddings. They may also be called upon to create arrangements for funerals.
Most floral arrangements will be made for emotional events, so it is important that floral designers possess great listening and communication skills in order to meet the customer's needs as they apply to the occasion. Floral designers must also display a certain level of creativity. The customer may specify exactly what they want, but as a floral designer you can add your own creative flair. Floral designers should also be able to distinguish between different types of flowers and their characteristics, as well as know what flowers are in season at the time, and what colors and flowers pair up nicely.
Requirements for Becoming a Floral Designer in Georgia
Floral design is not regulated on a national or even a state level. Most floral designers can find employment with only a high school diploma or its equivalent. You could most likely do entry-level work as a floral designer with only a high school diploma, but taking a post-secondary training program will increase your knowledge and skills in the job field.
Many employers prefer to hire floral designers who have some experience. You may want to consider doing some independent work in the beginning for friends and family, to build up your portfolio. Becoming certified is also an option to think about. Certification is not required, but employers are more likely to hire someone who holds certification, even if they have very little work experience. In Georgia, you can obtain both statewide and national certification.
Certification for Floral Designers in Georgia
Georgia is one of a few states that offers a statewide floral designer certification in addition to the national certification. The Georgia Master Florist (GMF) course is provided through the Georgia State Florist Association and is divided into three parts: Design Production, Design Management and Customer Care. The course consists of nine online classes, a hands-on instructional class and a final. If you do not wish to achieve GMF certification but are interested in taking some of the courses individually for learning or continued education purposes, you may do that as well. There is a separate fee for each course as well as the hands-on class. To receive a certificate for completing the course, you must receive a score of at least 90 on the final exam and on each exam that follows the online courses.
The American Institute of Floral Designers (AIFD) regulates the national certification for floral designers. National certification is not required to work in Georgia, but certification may help you to get hired if you have no work experience or are working independently. You may also earn more if you hold certification. There are two ways to become a certified floral designer (CFD):
Complete a floral design education programs at an AIFD-approved school or State Floral Association and take the Professional Floral Design Evaluation (PFDE) online test.
Take the PFDE test online and the accompanying design evaluation.
When you complete one of the following, you will earn a certificate and pin signifying that you are a CFD. You will also be listed in the AIFD online and print directories.
There are currently no schools in Georgia that offer AIFD- approved floral design educational programs. However, the GMF course offered through the Georgia State Florist Association is AIFD approved. You can complete this program and then take the PFDE, or you can simply take the PFDE. A passing score of 80 is required for certification.
To maintain CFD certification you must pay an annual fee and complete 25 continuing education credits every three years. You can complete these credits by taking workshops or classes or by attending floral designing conventions.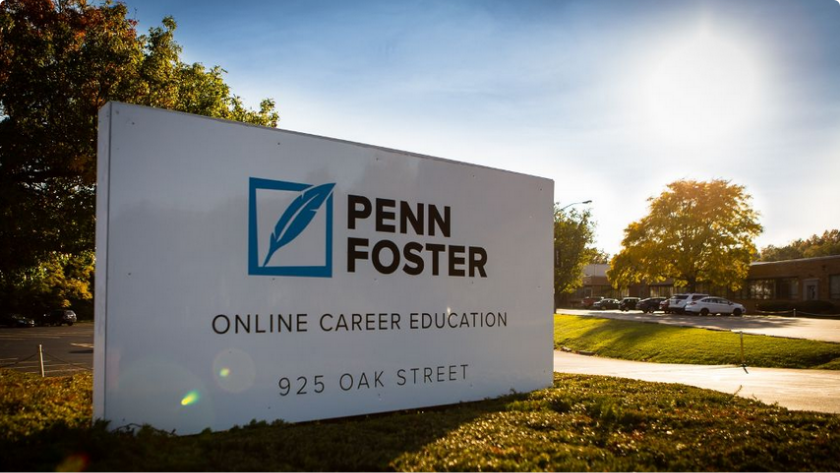 Featured School
Penn Foster Career School – Floral Design Career Diploma
Learn Online at a pace that's right for you
Affordable tuition with customized payment plans
Regionally and nationally accredited Career School
Learn the basics and tools of Floral Design, design techniques and styles, plant care and much more.
Call 1-800-851-1819 today.
Georgia

Schools for Floral Designers
If you are serious about floral design and want to sharpen your skills, or have plans to freelance or open your own shop, consider one of the training programs Georgia has to offer:
Halls Atlanta Floral Design School. The Halls Atlanta Floral Design School offers a three-week class session of three days a week and single-day classes. All classes are on a first come, first serve basis and are limited to 10 students each class period. The course fees include everything that you will need, and you will keep all materials. Students must attend at least 30 hours of the three-week classes to receive a certificate. The single-day classes are more focused on one topic at a time, and the three-week classes cover a broad scope of designing tips and techniques.
Albany Technical College. At Albany Technical College, you can enroll in a floral assistant certificate program. Basic skills such as plant identification and basic floral design are taught. Twelve credits are required for the certificate. To be admitted into the program, students must have a high school diploma or GED and passing Accuplacer scores in sentence skills, reading comprehension, reading, writing and math.
Penn Foster Career School. Penn Foster Career School offers an online program in floral design that can be completed in as little as five months, but with it being online you can work at your own pace. Concepts and skills of floral design are taught through video lecture, and students will make sample arrangements at home. The program costs $639, and a payment plan for tuition is available.
Career Outlook and Salary Expectations
The Projections Managing Partnership (PMP) states that in 2016 there were 1,410 floral designers working in the state of Georgia. The number of floral designers in the state is expected to see an 11.6 percent decline by the year 2026.
Floral designers in Georgia made an average of $12.65 an hour in 2017, or $26,300 annually. Salary will vary depending on education and experience level and location. Floral designers in Atlanta averaged $26,590 annually, while those in Savannah averaged $27,130. The top 10 percent of floral designers in the state made as much as $36,030 in 2017.
Working as a Floral Designer in Georgia
Although there is expected to be a decline in the job market for floral designers in Georgia, you shouldn't be discouraged if this is a career you are considering. There will still be weddings and parties to decorate for, especially in the larger cities like Atlanta, Columbus and Savannah. Consider freelancing if you can't find a job in a supermarket or flower shop right away. Build up a portfolio to show off your work. The cities of Atlanta and Roswell hold the highest concentration of jobs within the state, but there are plenty of options to consider in Georgia.
If working with flowers is something you've been considering, and you don't mind putting a little time and effort into building your craft through taking a class or becoming certified, you could be looking for work as floral designer in Georgia in a year or less.
Halls Atlanta Floral Design School
630 Angier Avenue NE, Atlanta 30308
Atlanta School of Floral Design
2088 Briarcliff Rd. NE Suite 4, Atlanta 30329
Gwinnett Technical College
5150 Sugarloaf Parkway, Lawrenceville 30043
Albany Technical College
1704 S. Slappey Blvd, Albany 31701
Ashworth College
6625 The Corners Parkway, Suite 500, Norcross 30092
Urban Poppy
2312 Abercorn Street, Savannah 31401
Garden Club of Georgia, Inc.
809 Reynolds Street, Millen 30442