How to Become a Floral Designer in Alabama
A floral designer makes creative floral and greenery arrangements for funerals, parties, weddings and other special occasions. Floral designers are responsible for: planning and designing arrangements, following the customer's directions, decorating for special events and keeping up with details such as date and time of delivery or events. As a floral designer, you might work with both live and silk flowers. Knowing what flowers are in season, what colors and varieties blend well together and the lifespan of various flowers once cut are important to be successful at this job. You must also know the different properties of flowers, so you can care for them prior to making the arrangements or decorating, and so you can advise the customer on how to care for the flowers or plants afterwards.
Floral design can be taught through classes, learned through on-the-job training or a combination of both. However, there are some skills that those considering floral design should possess, including: good communication and time management, creativity and artistic ability. If these attributes describe you, and you have a passion for flowers and greenery, you should consider becoming a floral designer.
Requirements for Becoming a Floral Designer in Alabama
There are no statewide educational or licensure requirements to work as a floral designer in Alabama. Most employers in the state will prefer to hire employees who are at least 18 and have a high school diploma or equivalent. Some employers may prefer an employee who has completed an instructional class or post-secondary training program, while others may take the time to train new employees or take on interns.
If you plan on being self-employed, completing classes or earning a certificate or degree is advised. Not only will you become familiar with horticulture and floral design, you may be able to take some business and management courses as well. Certification is optional, but becoming a certified floral designer can help you advance in the job field and possibly earn more.
Floral Design Classes in Alabama
Taking a class or training program in floral design will help you expand your knowledge about flowers and greenery, and help you keep up with the current trends of floral design. Having a formal education in floral design or taking classes will also be beneficial if you plan to work independently or open your own flower shop one day. Consider some of these classes that the state has to offer:
Wildflower Designs in Birmingham offers a day-long flower school that is not just for beginning florists, but for those who wish to learn more about floral design as well. Over the course of five hours, students will work with the staff to create three arrangements they can take home with them. The cost is $395, and this includes materials as well as lunch and snacks. This is a limited space class.
Ceca Designs, also in Birmingham, offers two-day mentoring workshops designed to address the techniques that you are interested in and are based on your skill level. These workshops can be taken in person or online through Periscope, Skype and video links. The workshops cover everything from floral and event designing to social media. The starting price is $1,800.
Auburn University offers an online course in floral design. It consists of 270 course hours and the cost is $1,999.99. This mentor-supported course equips students for a career in floral design. This course not only teaches students about flowers and design techniques, but it also prepares them for the business end of running a florist business.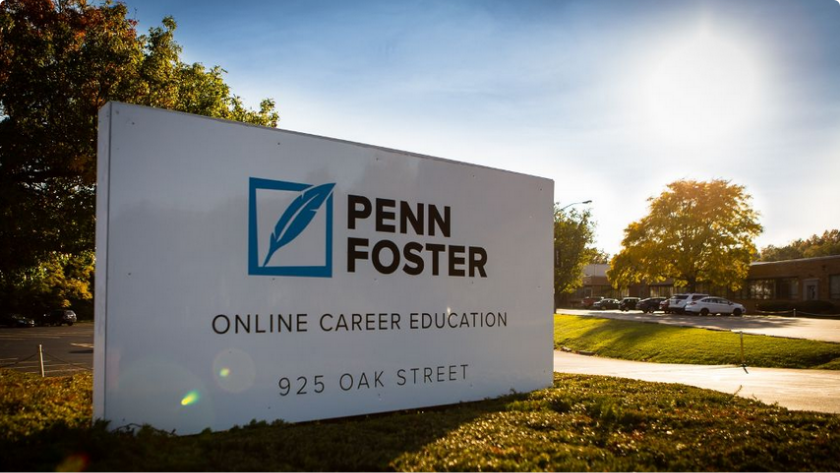 Featured School
Penn Foster Career School – Floral Design Career Diploma
Learn Online at a pace that's right for you
Affordable tuition with customized payment plans
Regionally and nationally accredited Career School
Learn the basics and tools of Floral Design, design techniques and styles, plant care and much more.
Call 1-800-851-1819 today.
National Certification for Floral Designers
If you are considering working independently or have little to no work experience, you may want to consider becoming a certified floral designer (CFD). This certification is given through the American Institute of Floral Designers (AIFD). There are two ways that you can become a CFD:
Complete a floral design training program at an AIFD Education partner or an approved State Floral Association and take and pass the Professional Floral Design Evaluation (PFDE).
Take the PFDE online exam and design evaluation.
Those who complete either of those choices will earn a certificate as well as a CFD pin and be listed in both the online and print directories of the AIFD. There currently are no AIFD-approved floral design programs offered in Alabama. This means that you will need to take the PFDE online. This is a four-hour evaluation. Before taking the evaluation, you must pass an online test based on The AIFD Guide to Floral Design. Once you become certified you must pay an annual fee and earn 25 continued education credits every three years.
Career Outlook and Salary Expectations
In 2016, there were 790 floral designers working in the state of Alabama. According to data provided by the Projections Managing Partnership (PMP), 730 floral designers are expected to be employed in the state by 2026, meaning the number of jobs in this field is expected to decrease by 7.8 percent.
The Bureau of Labor Statistics (BLS) reported that, in 2017, floral designers in the state were making an average of $11.00 an hour, or $22,870 annually. The highest 10 percent of floral designers in Alabama made as much $32,870 that same year.
Working as a Floral Designer in Alabama
Although the job market for floral designers is expected to decline slightly over the coming years, don't let this discourage you from considering becoming a floral designer. Stay up-to-date with the current trends by taking new design classes whenever they are offered. If you plan on freelancing or running your own floral shop, keep an updated portfolio that displays your creativity and skills.
In Alabama, floral designers may have the most success working in some of the more heavily populated cities in the state like Auburn, Birmingham, Decatur, Dothan, Gadsden, Huntsville, Mobile, Montgomery and Tuscaloosa. Floral designers may find work in supermarkets, florist shops or by picking up freelance gigs. If you are creative, like working with flowers and would enjoy a job that shows off your creativity then you may enjoy working as a floral designer.
Wildflower Designs
217 Country Club Park, #303, Birmingham 35213
Cece Designs
217 Country Club Park, #303, Birmingham 35213
Gold Leaf Floral
100 Tony Homes Drive, Pelham 35124
The Summit
214 SUMMIT BOULEVARD, SUITE 150, Birmingham 35243
Kathy G. & Company
11 West Park Circle, Birmingham 35211