How to Become a Floral Designer in Oklahoma
Successful floral designers use their creativity to build products like centerpieces, wreaths, bouquets and more. Each piece should be unique, inspiring and innovative. It is important for you to understand the needs of each plant species and how different flowers work together to convey various sentiments. Communicating this information to customers will help them understand what to expect from the products they purchase.
No two events are the same, so it is important to use originality to produce work that is cutting edge. Your goal should be to meet each customer's expectations with your own unique flair in order to set yourself apart from the competition. You may be responsible for caring for plant life, cutting live flowers and using design tools to create different types of arrangements.
Requirements for Becoming a Floral Designer in Oklahoma
In Oklahoma, floral designers can find employment with a high school diploma or GED as their highest level of education. This is because there are no national or state regulations governing this career field. You may even find that employers are willing to hire you without a high school diploma or GED.
If you want to take this career seriously, you should consider enrolling in a post-secondary training program to expand your knowledge within the field. Certificate and degree programs can be found in-person or online at national or regional organizations dedicated to floral design, as well as local colleges and universities. Completing an internship is another way to learn more about the trade and gain real-world experience.
Internships can be found online or in-person by networking with industry professionals. Workshops, seminars and even retail flower shops are all places where you can interact with colleagues to find apprenticeship or mentorship opportunities.
You can become a nationally recognized Certified Floral Designer (CFD) if you would like an official title to market yourself as a freelance florist. You may also choose to use this certification to receive a higher level of compensation with your traditional employer.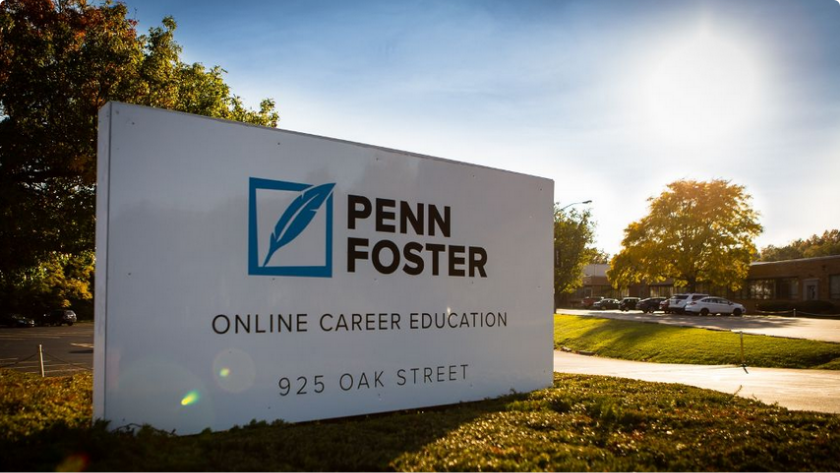 Featured School
Penn Foster Career School – Floral Design Career Diploma
Learn Online at a pace that's right for you
Affordable tuition with customized payment plans
Regionally and nationally accredited Career School
Learn the basics and tools of Floral Design, design techniques and styles, plant care and much more.
Call 1-800-851-1819 today.
Oklahoma Schools for Floral Designers
While some organizations will offer one-day classes in floral design, others may offer courses lasting several weeks. Below are some Oklahoma-based programs offering floral design training:
Fleuriste Design House is located in Oklahoma City. The company offers one-time classes in floral design which last two hours each and cost $125 to attend.
Juniper Designs Studio is also located in Oklahoma City and offers private, monthly and seasonal courses in floral design. Seasonal courses are announced one month prior to the class date. Monthly classes are one-day workshops which start at $150 each.
Mid-America Technology Center is located in the city of Wayne and offers a Certificate of Completion in Horticulture Technology. The program can be completed in 38 weeks, and tuition and fees total about $1,100.
National Certification for Floral Designers in Oklahoma
Most employers do not look for candidates to have national certification before choosing to hire them. Instead, a typical requirement is at least six months of professional experience within the trade. You may also find that earning national certification will lead to employment offers even if you do not have six months of professional experience as a floral designer.
The CFD credential is offered by the American Institute of Floral Designers (AIFD). Earning this credential requires you to complete one of the following:
Complete a floral design education program at an AIFD Education Partner, an approved State Floral Association or an SAIFD Chapter (AIFD Student Chapter) and score an 80 percent or higher on the Professional Floral Design Evaluation (PFDE) online test.
Complete the PFDE online test with a score of 80 percent or higher and participate in the hands-on design evaluation.
As part of your certification, you will receive a CFD pin, a certificate and a listing in the AIFD's online and printed directories.
To earn certification in this state, you will need to complete the PFDE online test as well as the hands-on design evaluation. This is because Oklahoma currently offers no AIFD-approved education programs in floral design. The online test and evaluation will require a $150 enrollment fee, as well as a $1,550 PFDE exam fee.
To maintain your CFD status, you will need to pay an annual fee of $124. You will also be required to complete at least 25 Continuing Education Units (CEUs) every three years. CEUs can be earned by attending a selection of workshops, seminars, presentations and more.
Career Outlook and Salary Expectations
The Projections Managing Partnership (PMP) reported that during 2016 there were 740 floral designers working in Oklahoma. The same data show that by 2026, there will be 690 people working as floral designers in this state. This indicates a 6.5 percent drop in the number of florists employed in Oklahoma during this 10-year period.
On average, floral designers in Oklahoma earned about $11.70 per hour during 2017, according to Bureau of Labor Statistics (BLS) data. This is equivalent to about $24,330 per year. The highest paid florists in this state earned $34,590 during the same year.
Working as a Floral Designer in Oklahoma
While the BLS indicates there will be a six percent national decline in the number of floral designers by 2026, there is still opportunity within this career field. Work can be found in local gardens, greenhouses, retail flower shops, floral design studios and more. You may even decide to become a freelance florist and offer your very own workshops or courses in floral design to others seeking to gain more experience.
In Oklahoma, you will earn the highest compensation in cities like Broken Arrow, Tulsa and Muskogee.
Juniper Designs Studio
243 W Wilshire Blvd. Suite E, Oklahoma City 73116
Fleuriste Design House
1020 NW 82nd Street, Oklahoma City 73114
Oklahoma State University
400 N. Portland Ave, Oklahoma City 73107
Flower Mound Public Schools
12805 SE Flower Mound Rd, Lawton 73501
Mid-America Technology Center
Mailing P.O. Box H, Wayne 73095