How to Become a Floral Designer in District of Columbia
Weddings, funerals, proms and other life events are all occasions for which floral arrangements might be needed. Floral designers are tasked with crafting these pieces in a way that is meticulous, purposeful and timely. As a florist, you will need to pay attention to detail, understanding how colors, design elements and styles work together to create arrangements that are beautiful and inspiring. You may also need to produce work quickly for certain events, especially if the requested flowers have short lifespans.
Some customers will look to you to take full control of the design process, while others may prefer to give you specific directions on how to produce their desired result. Either way, you will need to communicate with these clients clearly, thoroughly and with concern.
Requirements for Becoming a Floral Designer in District of Columbia
When it comes to floral design, there are no national or state laws requiring florists to follow certain regulations before finding employment. Employers usually prefer applicants to have at least a high school diploma or GED, but there are employers who may be willing to hire candidates without either of these.
Since you will not need any formal training under your belt to find entry-level employment, you may want to consider setting yourself apart from the competition by enrolling in a post-secondary education program in floral design, which will show employers that you are willing to go the extra mile. Certificate and degree programs can be found at local colleges and universities, as well as national or regional organizations dedicated to training floral designers.
An internship or apprenticeship is another great way to expand your realm of knowledge within the craft. Opportunities like these can be found by networking with industry colleagues via social media, attending floral design workshops, garden club meetings, or simply visiting your local flower shop to express your interest. You may meet an experienced professional who is willing to offer you hands-on experience in the form of mentorship or a job opportunity.
You may choose to earn national certification and leverage this credential to find higher-paying floral design positions, or to help you gain exposure and find clients as a freelance floral designer. Earning this certification is completely voluntary.
District of Columbia Schools for Floral Designers
Courses are available to teach you industry standards, techniques and trends. Consider attending a workshop or enrolling in an entire floral design course to improve your skillset.
Highway to Hill Flowers offers a private floral design class, which instructs students on how to create flower crowns and bouquets. Students will work directly with the instructors to schedule a class time for this one-day course, and the cost to attend is $225.
Penn Foster Career School offers a floral design program which takes place entirely online. Tuition is currently about $640, and students can earn a Certificate of Completion in just five months.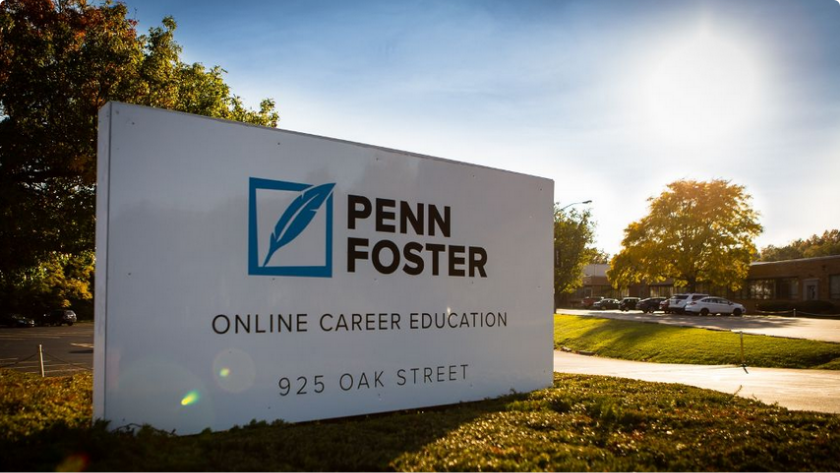 Featured School
Penn Foster Career School – Floral Design Career Diploma
Learn Online at a pace that's right for you
Affordable tuition with customized payment plans
Regionally and nationally accredited Career School
Learn the basics and tools of Floral Design, design techniques and styles, plant care and much more.
Call 1-800-851-1819 today.
National Certification for Floral Designers in District of Columbia
In most cases, you can expect that employers will prefer candidates who have had at least six months of professional experience within the craft. If you decide to earn the CFD credential, however, employers may be willing to hire you without requiring you to have any professional experience.
The examination process for this certification is administered by the American Institute of Floral Designers (AIFD). To earn certification, you must complete one of the following:
Complete a floral design education program at an AIFD Education Partner, an approved State Floral Association or an SAIFD Chapter (AIFD Student Chapter), and score an 80 percent or higher on the Professional Floral Design Evaluation (PFDE) online test.
Complete the PFDE online test with a score of 80 percent or higher and participate in the hands-on design evaluation.
Upon completion of one of the above requirements, you will receive a CFD pin and certificate, as well as a listing in the AIFD's online and printed directories.
Since there are currently no AIFD-approved training programs in the District of Columbia, earning certification in this state will require you to complete the PFDE online test as well as the hands-on design evaluation. This will require payment of a $150 enrollment fee, as well as a PFDE exam fee of $1,550.
Every three years, CFDs are required to submit proof that they've completed at least 25 Continuing Education Units (CEUs). The AIFD provides an online list of all the ways available to earn CEUs. Additionally, CFDs are required to pay an annual fee of $124 to maintain certification.
Career Outlook and Salary Expectations
During the 10-year period between 2016 and 2026, the District of Columbia is expected to see a 9.3 percent decline in the number of florists working in this state. Projections Managing Partnership (PMP) reports that there were 130 floral designers employed in D.C. during 2016 and that there will be 120 florists working in this state by 2026.
On average, floral designers in D.C. made an hourly wage of $20.60, or $42,840 annually, according to Bureau of Labor Statistics (BLS) data from 2017. The highest paid floral designers in this state earned more than $70,330 during the same year.
Working as a Floral Designer in the District of Columbia
Washington, D.C. is home to some of the highest paid floral designers in the country. This is something to look forward to for aspiring florists in this state.
You can expect to find work in a local garden, greenhouse, floral design studio, retail flower shop or the flower department of your local supermarket. You may also consider working as a freelance floral designer.
Even with the expected decline in the job market for floral designers in the coming years, opportunities will remain available to build a fruitful career. This can be done by leveraging your networking skills and using online marketing tools. If you're passionate about artistry, plant life and serving customers, you may find your home in the career of floral design.
Highway to Hill, LLC
2414 Douglas Street NE, Washington 20018