How to Become a Floral Designer in Texas
Many people commemorate life events with floral arrangements. These events might include birthdays, funerals, weddings and other celebrations and milestones. Floral designers are responsible for creating these arrangements, whether they are simple bouquets or elaborate centerpieces. Live flowers or silk may be used, or both. If you work with live flowers, it is important to know how to care for them and to know their lifespans once they are cut. It is important that florists have an eye for detail, knowing what colors and styles work best together to make the most beautiful arrangements. Great communication between the florist and customer is also necessary. You will often be working with customers who are going through emotional times, and you will need to be able to communicate with them so you can deliver exactly what they want while staying within their budget.
Requirements for Becoming a Floral Designer in Texas
There are no state or national laws that floral designers must follow to work in this profession. The minimum educational requirement is usually a high school diploma or GED; however, some employers may hire entry-level floral designers that do not have either one. Floral design is a career that can most often be learned through on-the-job training. You may want to consider finding an experienced florist who can mentor you or see if any local retail stores have an opening for an internship.
If you are unable to find entry-level work or someone to train you, completing a formal training program is another option. It is not required, but the extra time you put into furthering your education as a floral designer will help you stand apart from others in your field. You may choose to complete a certificate or degree program, or simply attend a series of floral design workshops.
Another option you have would be to seek statewide or national certification. Certification is voluntary, but it may help you in your job search if you don't have any work experience. Certified florists often earn more as well. If you are planning to work as a freelance florist, you should consider certification, as it will show clients that you are established and dedicated to your career.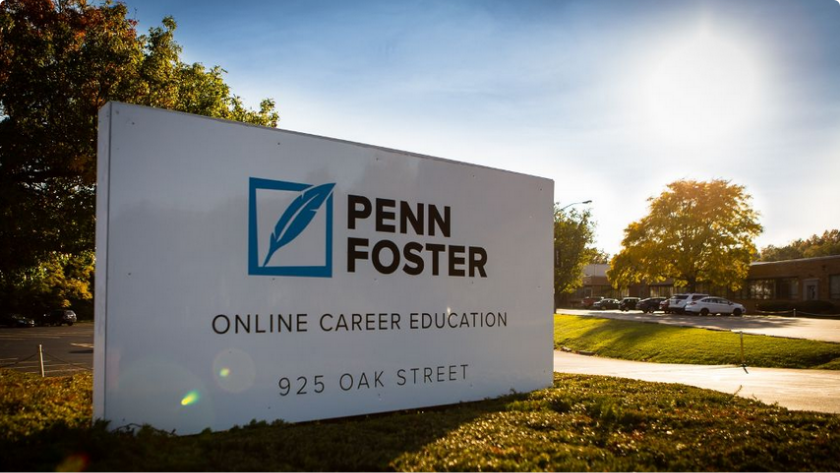 Featured School
Penn Foster Career School – Floral Design Career Diploma
Learn Online at a pace that's right for you
Affordable tuition with customized payment plans
Regionally and nationally accredited Career School
Learn the basics and tools of Floral Design, design techniques and styles, plant care and much more.
Call 1-800-851-1819 today.
Floral Designers Courses and Programs in Texas
While floral arranging is a classic trend, styles are ever-changing. Taking a class or classes will help you expand your skillset and keep you current. Consider some of the floral design classes available in Texas:
Houston School of Flowers. Houston School of Flowers offers floral design classes including a floral arrangement class, a wedding design class, a sympathy design class and a shop management class. Each of the classes are given in two-week sessions that can be taken in the daytime or in the evening. The cost for each class is $370, which includes all materials and supplies. Students get to keep their arrangements. Students will receive a certificate for the completion of each class.
Austin Community College. Austin Community college offers a certificate program in floral design. A certificate is received after completing the floral design series, which consists of five classes. You can apply to take an internship after you have completed the five courses. The classes can also be taken individually. These classes include: Principles of Floral Design, Holiday Design, Specialty Designs and Occasions, Business Principles and Sympathy Design and Wedding Design. The internship includes 20 hours of hands-on training with a certified floral designer. The full program can be completed in one to two semesters, depending on class availability. Tuition is approximately $2,000.
Tarrant County College. The Northeast campus of Tarrant County College offers a program in floral design. There are five courses in this program, and an internship is optional. Upon completion of the program you will receive a certificate of completion. The courses offered are Floral Design I and II, Sympathy Floral, Wedding Floral, Floral Shop Management and the internship. To be eligible for the internship you must complete all five courses and pass a drug test and criminal background check. The cost of the program is $1,730 without the internship and $2,290 with the internship.
Certification for Floral Designers in Texas
In Texas, besides obtaining national certification you can also earn the statewide credential of Texas Master Florist (TMF). The TMF credential is offered through the Texas State Floral Association (TSFA). First, you must apply to take the qualifying exam. The exam fee is $75. Passing the exam will grant you eligibility to enroll in the TMF program. The program consists of eight online classes and four hands-on classes. The cost for an online class is $85 and $95 for each hands-on class. These costs are for TSFA members. The cost will vary and be higher for non-members. Once all classes have been completed, you can register to take the TMF final exam. The fee for the exam is $100. Once you have passed the exam, you will be a TMF.
National certification can be obtained by following guidelines set by the American Institute of Floral Designers (AIFD). If you live in a state that offers an AIFD education program, you can complete it and then be eligible to take the Professional Floral Design Evaluation (PFDE). Both the program offered through the TSFA and the program offered by the Houston School of Flowers are AIFD approved. Then you will need to pay an enrollment fee of $150 and the exam fee of $1,550 to take the PFDE. Once you have passed the PFDE, you will be a certified floral designer (CFD). You will receive a certificate and a pin and be recognized in the AIFD directory. Twenty-five continued education credits will need to be taken every three years to remain certified. An annual fee will also need to be paid.
Career Outlook and Salary Expectations
Floral design jobs are expected to decline nationally by 6.5 percent in the 10-year period from 2016 to 2026, according to the Projections Managing Partnership (PMP). The data do not show whether the state of Texas will see an increase or decrease in the number of floral design jobs during this time. However, Texas is the second highest state for the employment of floral designers in the United States.
In 2017, the Bureau of Labor Statistics (BLS) reported that Texas floral designers made $12.53 hourly and $26,060 annually. Also in 2017, the highest earning floral designers in the state were making $37,290 per year. A number of factors are considered when determining a floral designers' salary. These include education, experience and location. In 2017, floral designers in several cities made an annual average salary that was higher than the statewide average. These cities include Austin, Brownsville, Houston, Killeen, Lubbock, Midland and Odessa.
Working as a Floral Designer in Texas
As a floral designer in Texas, you may find work in a flower shop, garden, greenhouse or the floral department of a supermarket. You may also choose to work as a freelance floral designer, seeking out your clients or, once you've established yourself, letting them come to you.
There is an expected decline in the floral designer job market in the next few years, but there will still be job opportunities. Since Texas is the second highest state for employment in this career, this is a positive sign for those who wish to become floral designers in the state.
Dr Delphinium Dallas Flower Shop
5806 W. Lovers Lane, Dallas 75225
Benz School of Floral Design
Texas A&M University MS 2133, College Station 77843
Houston Community College
3100 Main Street, Houston 77002
Houston School of Flowers
4340-D Directors Row, Houston 77092
Brookhaven College
3939 Valley View Lane, Farmers Branch 75244
Austin Community College
5930 Middle Fiskville Rd, Austin 78752
Tarrant County College
1001 NE Loop 820, Suite 410, Fort Worth 76131
Palo Alto College
1400 W. Villaret Blvd, San Antonio 78224
Lone Star College System
5000 Research Forest Drive, The Woodlands 77381
Paris Junior College
2400 Clarksville Street, Paris 75460
El Paso County Community College
10700 Gateway East, El Paso 79927
North Central Texas College
1525 West California Street, Gainesville 76240
Texas State Florist School
715 Discovery Blvd., Suite 403, Cedar Park 78613