How to Become a Floral Designer in New Hampshire
Beautiful flowers can bring a sense of joy, peace and refreshment to almost anyone in any situation. Some floral arrangements are designed to convey forgiveness, celebration or other sentiments that may not be easily communicated through words alone. Additionally, floral arrangements help bring an aesthetically-pleasing element of design to any place or event.
Communication is key, as customers will need to know how long flowers can be expected to live after they are cut, as well as the type of work you're able to produce. Floral designers should communicate with empathy, especially in situations where clients are highly emotional due to the nature of the life event they are experiencing.
Requirements for Becoming a Floral Designer in New Hampshire
National and state regulations do not exist in governance of floral design. Instead, individual employers will decide what qualifications are necessary for you to join their floral design team. A common basic requirement is a high school diploma or GED. There are also employers who may be willing to hire you without either of these.
Post-secondary education programs will help you advance quickly within the field of floral design. You'll learn industry techniques and principles, as well as proper tools and how to use them. Certificate and degree programs can be taken in-person or online at local colleges, universities, or national and regional floral design associations. Typically, these programs can be completed within one-to-two years.
Internships and apprenticeship programs will offer you real-world experience as a floral designer. You can find these programs by networking with advanced professionals online via social media or in-person at local industry events. Even visiting a local flower shop and expressing your interest could help you land a valuable mentorship opportunity.
National certification could be used as a beneficial tool for marketing yourself as a floral designer. The Certified Floral Designer (CFD) credential is recognized throughout the U.S. and is completely voluntary.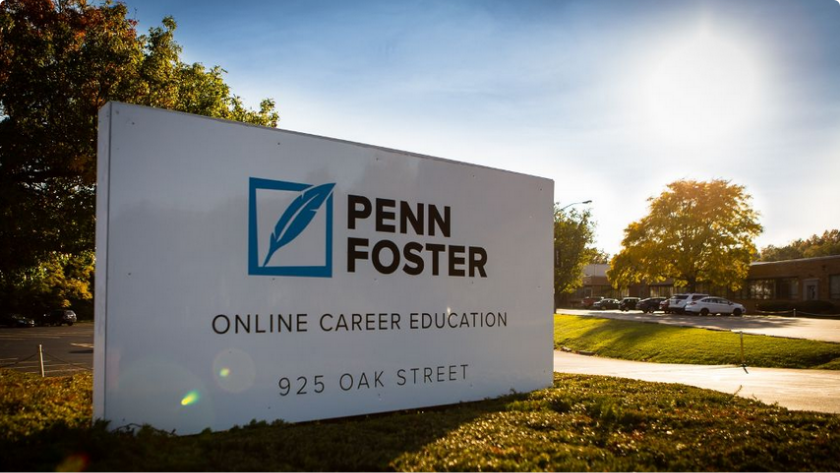 Featured School
Penn Foster Career School – Floral Design Career Diploma
Learn Online at a pace that's right for you
Affordable tuition with customized payment plans
Regionally and nationally accredited Career School
Learn the basics and tools of Floral Design, design techniques and styles, plant care and much more.
Call 1-800-851-1819 today.
New Hampshire Schools for Floral Designers
Taking a course or attending a workshop in floral design will build your level of expertise. Consider one of the options below:
Lady Slipper Creations is located in the city of Chester and offers private floral arrangement classes on Thursday and Friday evenings. These classes last for two hours. There is a maximum of 10 participants allowed in each class, and the cost is about $35 per person.
Chalifour's Flowers is located in the city of Mancheste, and offers floral design classes about once a month. These are one-day classes that take place on Saturdays and start at $35 to attend.
Apotheca Flowers is located in the city of Goffstown and offers floral design workshops on creating wreaths, centerpieces and even turning botanical drawings into contemporary embroidery. These workshops can last up to six hours at a time and start at $89 to attend.
National Certification for Floral Designers in New Hampshire
The CFD credential is offered exclusively through the American Institute of Floral Designers (AIFD). Typically, employers do not look for this credential before hiring floral designers, however it may be possible that this certification will help you bypass common requirements, including professional experience within the trade.
The AIFD requires aspiring CFDs to complete one of the following:
Complete a floral design education program at an AIFD Education Partner, an approved State Floral Association or an SAIFD Chapter (AIFD Student Chapter), and score an 80 percent or higher on the Professional Floral Design Evaluation (PFDE) online test.
Complete the PFDE online test with a score of 80 percent or higher and participate in the hands-on design evaluation.
After completing one of the above options, you will receive a CFD certificate and pin, as well as a listing in the AIFD's online and printed directories.
The New Hampshire State Florists' Association (NHSFA) is on the AIFD's list of approved State Floral Associations. This means that completing education programs offered by the NHSFA would make you eligible to sit for the CFD exam. After completing the approved coursework, your instructor will send your information directly to the AIFD, confirming that you are ready to take the online exam. This will require you to pay a fee of $124, and you must contact the NHSFA directly to find out about available programs.
Alternatively, you may decide to earn certification by participating in the online test and hands-on design evaluation, which requires payment of a $150 enrollment fee. Additionally, you will be responsible for paying a $1,550 PFDE exam fee.
Maintaining your certification will require payment of an annual fee of $124. You must also complete at least 25 Continuing Education Units (CEUs) every three years. CEUs can be earned by attending AIFD hands-on workshops, state conventions, public presentations and more. The amount of CEUs earned will vary depending on the way you choose to earn them.
Career Outlook and Salary Expectations
According to the Projections Managing Partnership (PMP), there were 260 floral designers employed in New Hampshire during 2016. The same data indicate that there are expected to be 240 florists working in this state by 2026. This indicates a 9.9 percent decline in the job market for floral designers during this 10-year period.
The Bureau of Labor Statistics (BLS) presented data in 2017, which indicated that New Hampshire florists earned an average of $14.32 per hour, or $29,790 per year. The top 10 percent of florists in this state earned $40,940 during the same year.
Working as a Floral Designer in New Hampshire
Although the job market for floral designers is expected to see a decline in the coming years, it will still be possible to build a fruitful career in this field. You can expand your realm of opportunity by learning as much as possible, and combining your knowledge with a passionate approach to the work you do.
Floral designers in New Hampshire earn the most in cities like Nashua, Merrimack and Derry. You may find work in the floral section of your local supermarket, retail flower shops, greenhouses and more. You may even decide to work as a freelance florist and source flowers locally. Using your drive and ambition to create opportunities for yourself will enable you to find success within this career field.
Lady Slipper Creations – Innovative Floral Design
82 Lady Slipper Lane, Chester 3036
Paisley Floral Design Studio
2107 River Rd, Manchester 3104
Chalifour's Flowers
46 Elm St, Manchester 3101
Apotheca Flowers & Tea Chest
24 Main Street, Goffstown 3045
Sweet Meadows Flower Shop
155 PORTLAND AVE, DOVER 3820