How to Become a Floral Designer in Michigan
Do you feel a peacefully refreshing sense of rejuvenation when looking at flowers and greenery? Has it led to a passion you might consider turning into a career? Appreciation for plant life in conjunction with a little creativity could open the door to your career as a floral designer.
To work in this profession, it is important that you remain attentive to your customers' needs. People like to have floral arrangements for all types of life events, ranging from weddings to funerals, in celebration of blossoming relationships or in farewell to wilting partnerships. Knowing what kind of floral arrangements will make sense for each occasion is an advantage that will make your job easier. You must also be aware of the species of flowers that will blend well together for visual appeal, along with the lifespan of each species. These details will help you communicate to customers what they should expect and how they can care for their investment.
Requirements for Becoming a Floral Designer in Michigan
There are no national or statewide regulations for floral designers. You will be eligible to work as a floral designer with a high school diploma or GED as your highest level of education, and some employers will be willing to hire you even without either. As with most careers, however, the more education and experience you have, the easier it will be to find employment and to advance within the profession.
If you choose to enroll in a post-secondary training program, your options for education will include community colleges, universities and local or regional organizations dedicated specifically to floral design education. The diplomas and certificates awarded from these institutions can usually be completed in less than one year, while associate degree options will take about two years to complete.
National and state certification options are available to aspiring florists in Michigan, but most employers simply require six months or more of experience within the trade. These certification options will be especially beneficial for those interested in working as freelance florists, since they allow you to market yourself with an official title, such as Certified Florist (CF) or Certified Floral Designer (CFD). It is also possible that these certifications could lead to higher pay in retail environments.
If you choose not to enroll in a post-secondary training program, you can work your way up through the ranks of this career field by completing internships or apprenticeships with local floral designers. If you take the initiative to learn from someone who knows the trade well, you will boost your skill level and qualify for opportunities that include greater responsibility. Many states have family-owned floral shops or small businesses willing to give the ambitious newbie a chance. Reach out to these businesses, expressing your interest, and find out if they will allow you to job-shadow to learn the tricks of the trade.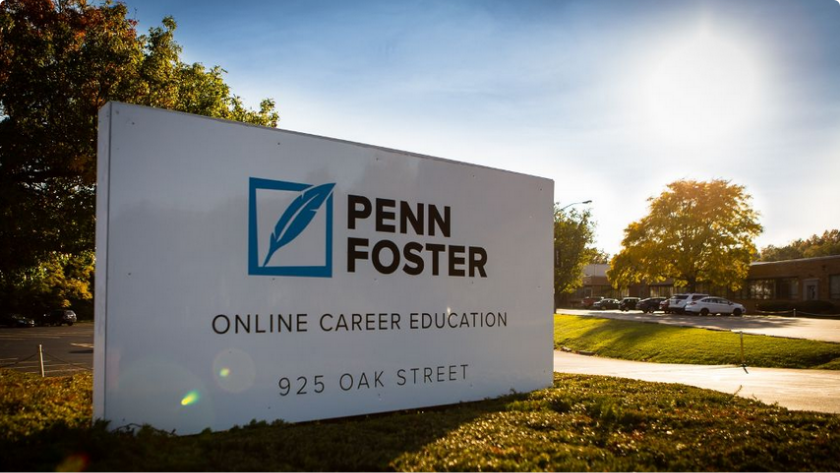 Featured School
Penn Foster Career School – Floral Design Career Diploma
Learn Online at a pace that's right for you
Affordable tuition with customized payment plans
Regionally and nationally accredited Career School
Learn the basics and tools of Floral Design, design techniques and styles, plant care and much more.
Call 1-800-851-1819 today.
Michigan Schools for Floral Designers
Taking courses in floral design will allow you to learn more about the trade, expanding your realm of opportunity. If you'd like this to be more than a hobby, you should consider one of the training programs below:
Macomb Community College offers a certificate program in floral design, which takes less than one year to complete. Students will learn the emotional messages conveyed through different colors, techniques for gluing corsages and boutonnieres, traditional floral arrangement styles and more. Students who are not looking to earn a certificate can enroll in each class individually as continuing education courses. The total cost for the eight core classes required to earn this certificate is about $2,348.
Michigan Floral Association offers introductory and intermediate-level courses in floral design. Students have the option to complete these courses in one week, with classes from 9:00 am until 5:00 pm every day, or in 12 weeks, with classes once a week from 6:00pm until 9:00pm. Tuition is $1,250 for the introductory program and $1,500 for the intermediate program.
Floral Career Academy offers both beginner and advanced-level courses in floral design. Each level consists of eight classes which last two hours each. Tuition for beginner courses is $400, while the advanced series will cost $600. Daytime, night and weekend courses are available.
National Certification for Floral Designers in Michigan
The American Institute of Floral Designers (AIFD) is the organization that oversees the examination process for the CFD credential. Most employers will not require this credential, but it is a good one to have, especially if you don't plan to work for a floral shop but want to do floral design independently instead. This certification may also be of interest to aspiring florists who choose not to complete a post-secondary education program.
To sit for the AIFD CFD exam, you will need to do one of the following:
Attend and successfully complete the appropriate floral design education programs at an AIFD Education Partner, approved State Floral Association or SAIFD Chapter (AIFD Student Chapter) and then pass the Professional Floral Design Evaluation (PFDE) online test.
Participate in the PFDE online test and hands-on design evaluation.
Completion of either of the above options will allow florists to receive a CFD pin, CFD certificate and listing in the AIFD online and printed directories.
The only AIFD-approved floral design education program in Michigan is offered through the Michigan Floral Association (MFA), which is included in the list of schools above. If you choose to become a CFD by completing an AIFD-approved training program, your instructor will need to grant approval and submit your information to the AIFD. You will then complete a CFD application and submit a $124 certification fee. Lastly, you will need to pass the online test with a score of 80 percent or higher.
If you have not completed an AIFD-approved training program, you can become a CFD by participating in the PFDE online test and hands-on design evaluation. To do this, you must first pay a $150 enrollment fee. You will then need to pay the PFDE fee, which is $1,550.
To maintain your status as a CFD, you will need to pay an annual fee of $124 before May 1st of each year. You must also complete at least 25 Continuing Education Units (CEUs) and submit a renewal form every three years. CEUs can be earned through attending AIFD hands-on workshops, state conventions, public presentations and more. The amount of CEUs earned will vary depending on the way you choose to earn them.
The MFA also offers a CF credential, which can be earned by sitting for their exam. When you pass the exam, you will receive certificates of achievement as well as marketing materials including pins, door stickers, artwork for ad layouts and more. To sit for this exam, you will need to purchase a registration package, which costs about $600 and covers your testing fees, CF manual and study guide.
Career Outlook and Salary Expectations
Data from the Projections Managing Partnership (PMP) reports that there were 1,460 floral designers working in Michigan during 2016. The same data indicates that there is expected to be 1,340 florists working in this state by 2026, signifying an 8.2 percent decline during the 10-year period between 2016 and 2026.Bureau of Labor Statistics (BLS) data shows that Michigan florists earned an average of $12.88 per hour in 2017, which is equivalent to $26,800 annually. The highest paid floral designers in this state earned $37,680 during the same year.
Working as a Floral Designer in Michigan
The job market for floral designers is expected to see a six percent decline nationally by 2026, according to BLS data.
If you want to become a floral designer, you will need to use your creativity to be successful. Much of the decline in this career field can be attributed to the growth of online florists, which may indicate better opportunities for florists who will go into business for themselves and invest in a virtual storefront.
Floral designers in Michigan earn the most in cities like Ann Arbor, West Bloomfield and Waterford. You will find employment in the floral section of supermarkets, retail shops or your own freelance floral design business. You will often need to work face-to-face with customers who are in varying emotional states, and on occasion you may be required to work outdoors when picking flowers. If you have an eye for creativity and style, a passion for plant life and a willingness to dedicate your time and energy to the craft, floral design may be the right choice for you.
Pot & Box
3011 west grand blvd//suite 130, Detroit 48202
BLOOM Floral Design
100 Van Pelt Place Suite A, Charlevoix 49720
Floral Career Academy
7344 Allen Road, Allen Park 48101
Macomb Community College
14500 E. 12 Mile Road, Warren 48088
Michigan State University
426 Auditorium Road, Room 150, East Lansing 48824
Experience Grand Rapids
2836 Broadmoor Ave SE, Grand Rapids 49512