How to Become a Floral Designer in Utah
The amazing wonders of plant life can be seen simply by looking at flowers and greenery. Plant life can be used as a means of communication between people, and floral designers help encourage this method of communication. Sorrow, happiness, joy and praise are among the many feelings that floral designers can construct arrangements to convey.
Displays, centerpieces, bouquets and boutonnieres are needed for different kinds of life events. You will need to communicate thoroughly in order to understand what each customer wants, and to help them understand what to expect from your work. This will encourage meaningful relationships that could turn into lifelong business partnerships.
Requirements for Becoming a Floral Designer in Utah
You can become a floral designer in the state of Utah with a high school diploma or GED as your highest level of education. There are also employers who might be willing to hire candidates without either of these.Since this career field is not regulated by national or state laws, employers will decide what requirements should be met by potential candidates. Enrolling in a certificate or degree program will help build your level of expertise so you can achieve success as a floral designer. Certificate programs will take one year or less to complete, and degree programs can be completed in two years.Finding a local internship will allow you to gain hands-on experience that will prepare you for a professional career. You can find internships by networking with seasoned professionals both in-person and online. Express your interest and inquire about available opportunities to find one that appropriately fits your learning goals and your schedule.Floral designers who choose to become nationally certified may find that they are able to use the Certified Floral Designer (CFD) credential to their advantage. This certification can be used to earn more compensation with traditional employers, or to market yourself to potential clients as a self-employed florist.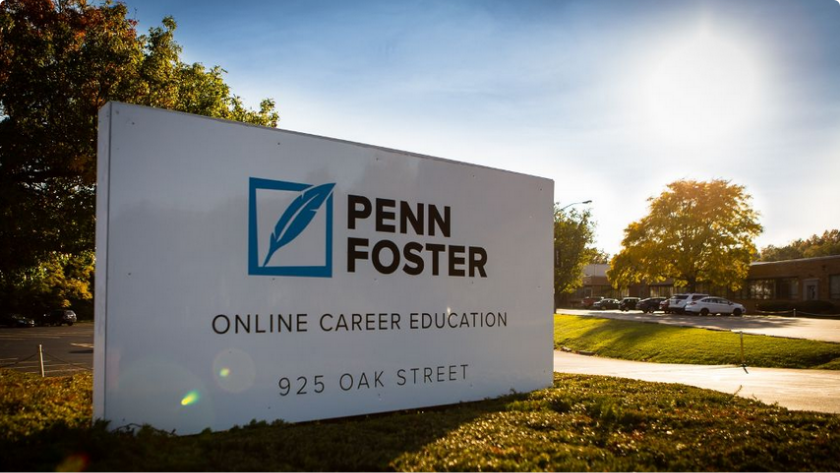 Featured School
Penn Foster Career School – Floral Design Career Diploma
Learn Online at a pace that's right for you
Affordable tuition with customized payment plans
Regionally and nationally accredited Career School
Learn the basics and tools of Floral Design, design techniques and styles, plant care and much more.
Call 1-800-851-1819 today.
Utah Schools for Floral Designers
Enrolling in a post-secondary training program will teach you the basics of the trade, as well as advanced techniques that will allow you to accelerate your success as a floral designer.
Utah School of Floral Design is located in the city of Springville and offers a course in floral design that covers basic techniques as well as European-style floral arrangements. The course takes a total of 20 hours to complete and costs about $1,200 to attend.
Penn Foster Career School offers an online certificate program in floral design, which can be completed in just five months. Tuition is currently about $640.
National Certification for Floral Designers in Utah
One of the most popular national organizations within this field is the American Institute of Floral Designers (AIFD). This organization is responsible for the CFD certification process, which requires candidates to complete one of the options below:
Complete a floral design education program at an AIFD Education Partner, an approved State Floral Association or an SAIFD Chapter (AIFD Student Chapter) and score an 80 percent or higher on the Professional Floral Design Evaluation (PFDE) online test.
Complete the PFDE online test with a score of 80 percent or higher and participate in the hands-on design evaluation.
As part of your certification, you will receive a CFD certificate, pin and a listing in the AIFD's online and printed directories. There are currently no AIFD-approved training programs available in Utah, so in order to become a CFD in this state you will need to complete the PFDE online test and participate in the hands-on design evaluation. This will require you to pay a $150 enrollment fee, as well as a PFDE exam fee of $1,550.Maintaining your status as a CFD requires payment of an annual fee of $124. You must also complete at least 25 Continuing Education Units (CEUs) every three years, which can be done by attending a selection of workshops, seminars, presentations and more.
Career Outlook and Salary Expectations
During 2016, the Projections Managing Partnership (PMP) released data that indicated there were 740 people employed as floral designers in the state of Utah. By 2026, the PMP expects this number will jump to 860, which indicates a 17.3 percent increase in Utah jobs for floral designers during this 10-year period. On average, florists in Utah earned about $12.30 per hour, or $25,590 per year, during 2017, according to the Bureau of Labor Statistics (BLS). The highest paid floral designers in this state earned $34,400 that same year.
Working as a Floral Designer in Utah
Nationally, the BLS expects there will be a six percent decline in the job market for floral designers by 2026. Those aspiring to enter this career field in the state of Utah can rest assured that the expected national decline will not affect this state, as Utah is expected to see an increase in these jobs over time, indicating a prime opportunity to get started. You can expect to earn the highest compensation in Utah in cities like Saint George, Salt Lake City and Sandy. Work will be available in local gardens, greenhouses, retail flower shops, floral design studios, the floral departments of grocery stores and more. You may even decide to become a freelance floral designer and decide where you work, how often you work and what kind of services or products you will offer. The choice is yours, and opportunities will be available if you apply your focus and determination to succeed.
Utah School of Floral Design
460 north main, Springville 84663