How to Become a Floral Designer in West Virginia
If you enjoy aesthetics and have a passion for plants, you may find that a career in floral design is perfect for you. Floral designers, commonly referred to as florists, are often responsible for cutting live flowers and greenery to craft beautiful arrangements, bouquets, centerpieces, displays and more. This career places an importance on understanding the emotional messages conveyed by certain colors, along with the lifespans of different types of flowers once they are cut. Florists should also understand the care and characteristics of many existing flower species.
Communicating effectively with customers is also an important piece to a successful career as a floral designer. This trade will require you to thoroughly understand the needs and requests of each client, ensuring that your customers are aware of what to expect from the products they purchase.
Requirements for Becoming a Floral Designer in West Virginia
Like many states, West Virginia currently has no regulations in place for the practice of floral design. This means that individual employers will decide the qualifications a candidate needs to meet in order to be hired. In most cases, a high school diploma or GED will be enough to land you an entry-level position. There are also employers who may be willing to hire you in this state without a high school diploma or GED.
Distinguishing yourself from the competition is important if you would like to take your career to the next level. Enrolling in a post-secondary training program in floral design will help you polish your existing skills and increase your level of knowledge within the craft. You may find training programs at local colleges or universities, as well as national or regional organizations dedicated to educating new and existing florists. Certificate and degree programs can be completed within one-to-two years.
Networking with professional colleagues in-person or online will build connections that could lead to an internship, apprenticeship or mentorship opportunity. This is a great way to establish long-lasting professional relationships and gain hands-on experience, potentially opening the door to a lucrative employment offer.
Becoming a Certified Floral Designer (CFD) will help you stand out amongst the competition, showing employers and clients alike that you are serious about the craft and willing to take initiative. This could lead to higher pay in traditional employment settings, or an increase in clientele if you will work as a freelance floral designer.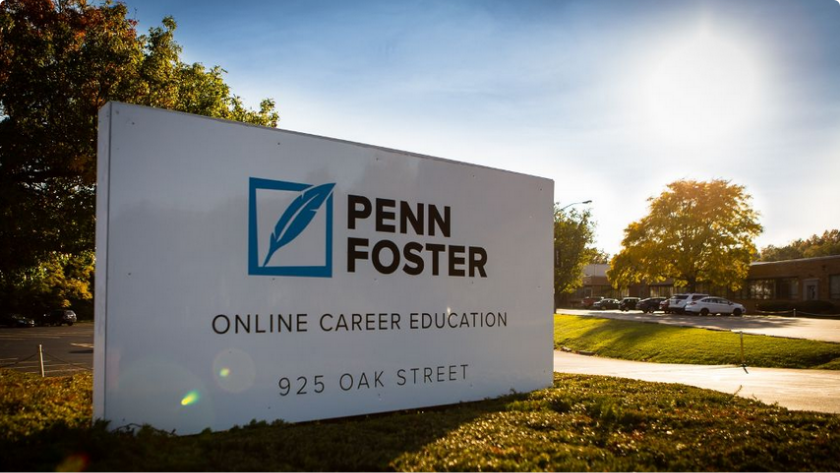 Featured School
Penn Foster Career School – Floral Design Career Diploma
Learn Online at a pace that's right for you
Affordable tuition with customized payment plans
Regionally and nationally accredited Career School
Learn the basics and tools of Floral Design, design techniques and styles, plant care and much more.
Call 1-800-851-1819 today.
West Virginia Schools for Floral Designers
Attending floral design workshops can give you innovative ideas and help you stay up-to-date on industry trends. When it comes to crafting floral arrangements, education and consistent practice will be necessary to develop your technique.
Crown Florals

is located the city of Parkersburg, and offers a selection of floral design workshops to choose from. Classes are available on how to create centerpieces, how to construct seasonal floral arrangements and more. These classes typically last no more than two hours at a time and start at $50 to attend.

Penn Foster Career School

offers a Certificate of Completion in floral design, which can be completed in as little as five months. The program takes place entirely online and tuition is currently about $640.
National Certification for Floral Designers in West Virginia
Many employers will seek candidates who have a minimum of six months of professional experience as a floral designer. Earning the CFD credential could potentially allow you to bypass this requirement if you do not have any professional experience.
The CFD title is offered exclusively through the American Institute of Floral Designers (AIFD). This organization requires candidates to complete one of the following in order to earn certification:
Complete a floral design education program at an AIFD Education Partner, an approved State Floral Association or an SAIFD Chapter (AIFD Student Chapter) and score an 80 percent or higher on the Professional Floral Design Evaluation (PFDE) online test.

Complete the PFDE online test with a score of 80 percent or higher and participate in the hands-on design evaluation.
Completing one of the above options will grant you a CFD pin and certificate, as well as a listing in the AIFD's online and printed directories.
Since West Virginia currently offers no AIFD-approved training programs, earning the CFD title in this state will require you to complete the PFDE online test and hands-on design evaluation. To do this, you will need to pay a $150 enrollment fee, as well as a PFDE exam fee of $1,550.
Retaining your status as a CFD will require payment of an annual fee of $124. Additionally, you will need to complete at least 25 Continuing Education Units (CEUs) every three years, which can be done by attending a selection of workshops, presentations, seminars and more.
Career Outlook and Salary Expectations
According to Projections Managing Partnership (PMP) data, there were 670 florists working in West Virginia during 2016. The same data show there will be 600 floral designers working in this state by 2026. This means that, during this 10-year period, there will be an 11 percent decline in the job market for floral designers in West Virginia.
Data from the Bureau of Labor Statistics (BLS) indicate that West Virginia florists earned an average of $10.61 per hour during 2017. This is equivalent to $22,060 per year. Some of the highest paid floral designers in this state earned almost $30,000 during the same year.
Working as a Floral Designer in West Virginia
Cities like Morgantown, Wheeling and Charleston are homes to some of the highest-paying floral design jobs in West Virginia.
Floral designers may need to work outdoors, caring for plant life and planting seeds for new flowers. You may also do more work indoors, taking orders over the phone or online and working with design elements to craft stunning pieces of art. You can choose to work in a retail flower shop, a greenhouse, garden, floral design studio or the flower department of your local supermarket, or go into business for yourself as a freelance florist. If you take the time to develop your skills, the possibilities will be abundant in your career as a floral designer.