How to Become a Floral Designer in Vermont
When words alone won't do, a floral arrangement may come in handy. Floral designers are there to assist people in communicating the various sentiments brought on by life's different events, from embracing a new love connection to celebrating a person's life. You will need to understand how colors and other elements interact in order to create pieces that are uniquely fit for each event.
Floral designers may be responsible for growing flowers, caring for plant life and cutting live flowers to create arrangements. You may also need to work face-to-face with customers who are happy, sad or indifferent, so good communication skills are highly important.
Requirements for Becoming a Floral Designer in Vermont
There are currently no national or statewide laws in place to regulate the field of floral design. This means that you will likely need a high school diploma or GED at minimum in order to find employment, but there will be exceptions to this rule, depending on the employer. To create the foundation for a successful career, you may consider getting some post-secondary training under your belt to solidify your skills and build your expertise. You will be able to find certificate and degree programs, which can be completed online or in-person within one-to-two years, at local colleges and universities as well as regional and national organizations dedicated to training new and experienced floral designers. Finding an internship is another step toward learning as much as you can, as quickly as you can. This hands-on, real-world experience will prepare you for a career within the industry, and could be the extra push you need to pursue your greatest dreams within the craft. Networking with experienced professionals by attending local and national events, along with leveraging social media to connect with colleagues, will help you find available opportunities to become an apprentice, intern or mentee. If you would like an official title which will serve as a testament to the caliber of work you're able to produce, you may decide to become a Certified Floral Designer (CFD). This nationally-recognized certification is completely voluntary and can be leveraged to build your brand as a freelancer or to land you higher paying jobs in a more traditional employment setting.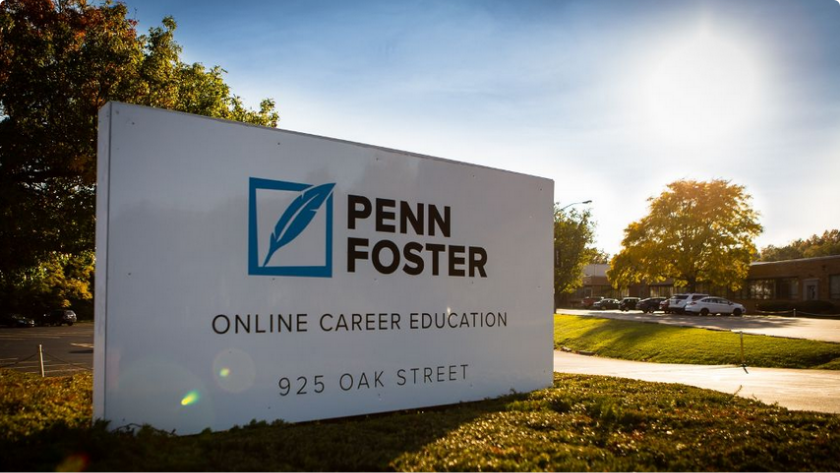 Featured School
Penn Foster Career School – Floral Design Career Diploma
Learn Online at a pace that's right for you
Affordable tuition with customized payment plans
Regionally and nationally accredited Career School
Learn the basics and tools of Floral Design, design techniques and styles, plant care and much more.
Call 1-800-851-1819 today.
Vermont Schools for Floral Designers
The career of floral design allows you to choose from traditional, curriculum-based education programs lasting for weeks at a time, as well as one-day classes and workshops that will teach you valuable techniques. Both options are included below:
Maple Flower Farm offers workshops and private group classes, instructing students on how to start and maintain a flower farm. The Beginner Flower Farmer workshop costs $350 to attendand lasts for six hours.
Vermont Academy of Floral Design offers several courses in floral design which last one-to-two weeks at a time. Basic courses can be taken for as little as $795. Shorter courses are also available and start at $395.
Penn Foster Career School offers a Certificate of Completion in floral design, which costs about $640 to attend. The program takes place entirely online and can be completed in as little as five months.
National Certification for Floral Designers in Vermont
Typically, employers will seek candidates with at least six months of professional experience as a floral designer. In some cases, an employer may be willing to accept the CFD certification in place of this professional experience. The American Institute of Floral Designers (AIFD) is the organization solely responsible for administering the CFD credential. The organization requires that you complete one of the following to earn certification:
Complete a floral design education program at an AIFD Education Partner, an approved State Floral Association or an SAIFD Chapter (AIFD Student Chapter), and score an 80 percent or higher on the Professional Floral Design Evaluation (PFDE) online test.
Complete the PFDE online test with a score of 80 percent or higher and participate in the hands-on design evaluation.
After you complete one of the above options, you will receive a CFD pin and certificate, along with a listing in the AIFD's online and printed directories, exposing you to potential clients who may be looking for florists in your area. Although there are no AIFD-approved training programs available in Vermont, you can still earn the CFD certification in this state. To do this, you will need to complete the online test and the hands-on design evaluation, which will require an initial enrollment fee of $150 and a PFDE exam fee of $1,550.Retaining your status as a CFD requires that you pay an annual fee of $124. Additionally, you will need to complete at least 25 Continuing Education Units (CEUs) every three years, which can be done by attending a selection of workshops, state conventions, public presentations and more.
Career Outlook and Salary Expectations
There were 210 floral designers working in Vermont during 2016, according to information presented by the Projections Managing Partnership (PMP). By 2026, there are expected to be 190 florists working in this state, which indicates an 8.7 percent decline during this 10-year period. On average, floral designers in Vermont earned $14.53 per hour during 2017, which is equivalent to approximately $30,220 per year. The top 10 percent of floral designers in this state earned almost $45,000 during the same year.
Working as a Floral Designer in Vermont
Although there will be a decline in this job market in the coming years, you can still have a flourishing career as a floral designer. Building your own brand as a florist will help you find success in this field. You may also choose to work in a local greenhouse, garden, retail flower shop or floral design studio. The possibilities are plentiful if you use your creativity to find opportunities. Some of the highest paid floral designers in Vermont can be found working in cities like Rutland, Essex and Colchester.
Maple Flower Farm
3340 Christian Hill, Bethel 5032
Vermont Academy of Floral Design
32 Hunger Mtn. View Road, Waterbury Center 5677