How to Become a Floral Designer in Wyoming
Flowers can bring feelings of blissfulness, forgiveness, festivity and more. If you're passionate about plant life and enjoy the sentiments flowers can convey, you may want to consider a career in floral design.
This field will require you to remain attentive to customers' needs, as clients will request arrangements for a wide variety of life events. If you ensure that customers know and understand what to expect from your work, you'll begin to build relationships of trust, which could lead to returning customers and lifelong clients. Floral designers should communicate with empathy and concern, endeavoring to do their best design work for each type of arrangement. Caring for plants, applying your knowledge of each flower's characteristics and using your creativity to build innovative pieces will all be included in your responsibilities as a floral designer.
Requirements for Becoming a Floral Designer in Wyoming
Since no national or statewide regulations exist in governance of floral design, you will be able to find an entry-level job with a high school diploma or GED as your highest level of education. It is also possible that you may find an employer willing to hire candidates without either of these. If you want to show you're serious about this career, however, you should add some post-secondary training to your resume.
You can choose to attend a local college or university to earn a certificate or degree in floral design or horticulture, which will typically require one-to-two years to complete. Additionally, certificate programs can be found via local, regional or national floral design associations.
Internships can be taken in conjunction with, or in place of, a floral design training program. Opportunities like these will greatly expand your knowledge of the field with real-world experience, preparing you for a professional career. You can network with industry colleagues online or in-person at local gardening events, workshops or community organizations to find available apprenticeship or mentorship opportunities.
Earning national certification as a floral designer will help exemplify your level of expertise within the trade. It can ensure potential clients that you're a skilled professional, or encourage your employer to provide greater incentives—like an increase in salary—to keep you on the team.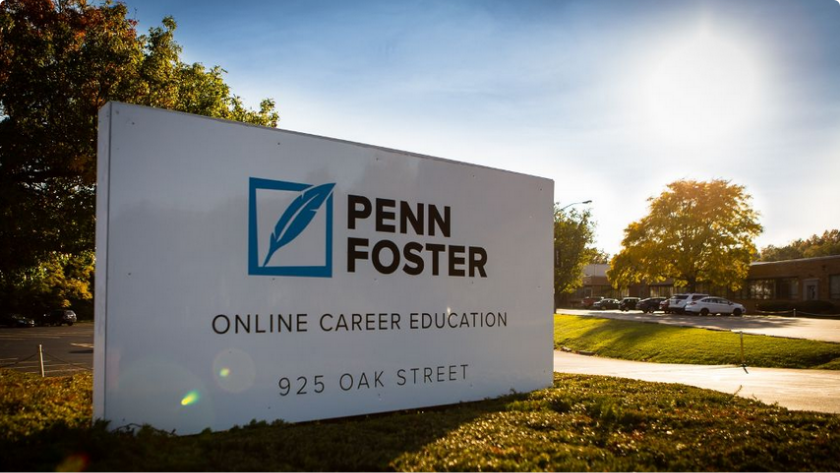 Featured School
Penn Foster Career School – Floral Design Career Diploma
Learn Online at a pace that's right for you
Affordable tuition with customized payment plans
Regionally and nationally accredited Career School
Learn the basics and tools of Floral Design, design techniques and styles, plant care and much more.
Call 1-800-851-1819 today.
Wyoming Schools for Floral Designers
You can find local workshops or entire courses designed to help you become a professional florist. One of the programs below might be suitable for you:
Floral Design Institute

offers three courses in floral design, which all take place online. The basic course cost is $1,750 and will take about five weeks to complete. The advanced course is $650 and can be completed at your own pace. The wedding floral specialist course, which is the final course offering, costs $1,440 and can be completed in six-to-nine months.

Penn Foster Career School

offers a certificate program which can be completed entirely online. Tuition is currently about $640, and certification can be earned in just five months.
National Certification for Floral Designers in Wyoming
To become a Certified Floral Designer (CFD), you will need to follow the requirements set by the American Institute of Floral Designers (AIFD). Most employers do not require candidates to have this nationally recognized credential; however, if you decide to become a CFD, you may find that employers are willing to hire you with little to no professional experience within the trade.
To earn the CFD credential, the AIFD requires that you complete one of the following:
Complete a floral design education program at an AIFD Education Partner, an approved State Floral Association or an SAIFD Chapter (AIFD Student Chapter) and score an 80 percent or better on the Professional Floral Design Evaluation (PFDE) online test.

Complete the PFDE online test with a score of 80 percent or higher and participate in the hands-on design evaluation.
CFDs will receive a certificate, a pin and a listing in the AIFD's online and printed directories.
To earn this certification in Wyoming, you will need to complete the PFDE online test as well as the hands-on design evaluation, since this state currently offers no AIFD-approved training programs. This requires you to pay a $150 enrollment fee as well as an exam fee, which is $1,550.
Paying $124 on or before May 1st each year will allow you to maintain your status as a CFD. Additionally, you will be required to complete at least 25 Continuing Education Units (CEUs) every three years. The AIFD provides an online list of the multitude of ways that you can earn your CEUs.
Career Outlook and Salary Expectations
During 2016, the Projections Managing Partnership (PMP) reported that there were 200 florists employed in Wyoming. The PMP expects there will be a total of 180 floral designers working in this state by 2026, indicating a 10.4 percent decline in the job market during this 10-year period.
The Bureau of Labor Statistics (BLS) reported in 2017 that Wyoming floral designers earned an average of $13.05 per hour, or $27,150 per year. The top 10 percent of florists working in this state earned $39,030 during the same year.
Working as a Floral Designer in Wyoming
The BLS expects there to be a six percent national decline in the job market for floral designers by 2026. Even so, there are still opportunities to be successful. You may decide to start your own flower farm and offer floral design or horticulture classes to others aspiring to enter the field. You can also become a freelance floral designer and fulfill orders online by sourcing flowers locally.
Floral designers in Wyoming earn the most in cities like Casper, Laramie and Rock Springs. You can expect to find employment at retail flower shops, local gardens, greenhouses, floral design studios or the flower department of your local supermarket.