How to Become a Floral Designer in Kentucky
Love, forgiveness, honor and delight are all emotions that can be expressed through the language of flowers. Floral designers should have an interest in the way that colors influence peoples' moods, why certain species of flowers have come to convey different meanings and how these important aspects will work together to satisfy customers.
As a florist, you will work with clients from all walks of life, whether they have sought you out for a festive occasion or a somber one. You'll need to be willing to express empathy in your communication with clients. Additionally, clients should trust that you are going to put effort and concentration into meeting their needs. Your design skills, along with your knowledge of plant life and your creativity, will all come in very handy in this career.
Requirements for Becoming a Floral Designer in Kentucky
If you are looking to become a floral designer in Kentucky, you will be able to do so with a high school diploma or GED. In many cases, you may find that you can land a job in floral design without either of these credentials.
Since there are no national or state regulations for floral designers, it is a good idea to set yourself apart from the competition by enrolling in a post-secondary education program, or by finding a local internship to sharpen your skills in a real-world setting.
You can earn a certificate of completion or a degree in floral design within one to two years. If you decide to find a local internship while completing coursework, you can do so by visiting local flower shops, attending seminars, presentations or workshops to network with industry colleagues. You may even decide to complete an internship in place of enrolling in a certificate or degree program.
National certification is available to floral designers who would like to have an official title as a testament to their skill level within the craft. Becoming a Certified Floral Designer (CFD) is voluntary and could be leveraged to receive higher compensation in a traditional employment setting.
Kentucky Schools for Floral Designers
If you are interested in enrolling into a curriculum-based floral design program, you may want to check out one of the options below:
University of Kentucky offers an advanced floral design course that instructs students on how to create arrangements for different life events. To enroll in this course, students need to first complete the university's Intro to Floral Design course. Tuition for both classes will be about $2,000 in total.
Western Kentucky University offers a floral design training center for students interested in floral design. Extended campus workshops are also available to offer certificates of completion to students who are interested. Students must submit an inquiry form for more information.
Penn Foster Career School offers a career diploma program in floral design, which can be completed in just five months. Tuition is currently about $640, and the program takes place entirely online.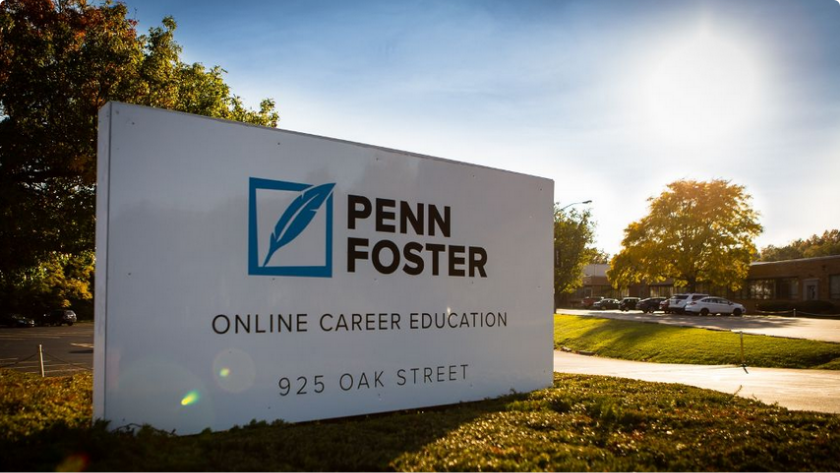 Featured School
Penn Foster Career School – Floral Design Career Diploma
Learn Online at a pace that's right for you
Affordable tuition with customized payment plans
Regionally and nationally accredited Career School
Learn the basics and tools of Floral Design, design techniques and styles, plant care and much more.
Call 1-800-851-1819 today.
National Certification for Floral Designers in Kentucky
One of the most popular national organizations for florists is the American Institute of Floral Designers (AIFD). This organization provides the CFD credential, which can be obtained by completing one of the options below:
Attend and successfully complete the appropriate floral design education programs at an AIFD Education Partner, approved State Floral Association or SAIFD Chapter (AIFD Student Chapter) and then pass the Professional Floral Design Evaluation (PFDE) online test.
Participate in the PFDE online test and hands-on design evaluation.
As part of your certification, you will receive a CFD pin, certificate and a listing in the AIFD online and printed directories.
To earn certification in this state, you will need to participate in the PFDE online test and hands-on design evaluation, since Kentucky offers no AIFD-approved training programs. To do this, you must first pay a $150 enrollment fee and then submit a $1,550 PFDE fee.
Maintaining your CFD status requires payment of an annual fee of $124 on or before May 1st of each year. You will also need to complete at least 25 Continuing Education Units (CEUs) and submit a renewal form every three years. The AIFD provides a list of all the different ways you can earn your CEUs.
Career Outlook and Salary Expectations
During 2016, the Projections Managing Partnership (PMP) presented data indicating that, over the 10-year period between 2016 and 2026, Kentucky will see a 10.4 percent decline in the number of floral designers working in the state. The data shows that, during 2016, there were 700 florists working in Kentucky. By 2026, this number is projected to fall to 630.
The Bureau of Labor Statistics (BLS) reports that floral designers earned an average of $11.78 per hour, or $24,510 annually, during 2017. The highest paid florists in this state earned $35,130 during the same year.
Working as a Floral Designer in Kentucky
Although the job market for floral designers is expected to see decline in the coming years, you can still be successful in this career. Your ambition to succeed and level of passion for what you do will determine how far you will go as a florist.
If you believe this is the career path for you, start today by enrolling in a certificate or degree program. Attending multiple local workshops, combined with doing in-depth research in your personal time, can also be a great way to increase your level of skill and knowledge within the field. Further, social media is a great tool to leverage if you are interested in becoming a freelance florist.
You can expect to earn the most as a florist working in Kentucky in cities like Covington, Louisville and Lexington.
Sunkissed Blooms
1024 Greendale Road, Lexington 40511
University of Kentucky
N-318 Ag Sciences Center, Lexington 40546
Western Kentucky University
514 Regents Ave, Bowling Green 42101