How to Become a Floral Designer in Florida
Floral designers, also known as florists, are responsible for cutting and arranging dried, live and silk flowers and greenery for decoration. They may create single arrangements for occasions such as prom or birth celebrations, or they may create several arrangements and displays for larger events such as weddings or parties. Florists need to have some artistic ability, creativity, an eye for detail and good communication skills.
They will recommend arrangements based on the customer's needs as well as their budget. Floral designers should be knowledgeable about what flowers are in season, the different varieties of flowers and important details about each, what color schemes work well together and the lifespan of different flowers once they are cut. If this sounds appealing to you and you live in Florida, keep reading to find out how you can become a floral designer in the state.
Requirements for Becoming a Floral Designer in Florida
There are no national requirements to work as a floral designer, and there are also no statewide requirements to work as a floral designer in Florida. This means it is left up to employers to determine what requirements they are looking for when hiring a florist.
Most floral designers have at least a high school diploma or GED. There are postsecondary programs in floral design, as well as classes and workshops, but they are not mandatory. However, if you have no experience working with flowers and greenery, or are considering working independently, taking a floral design educational program or workshop would be wise. You'll become familiar with the terminology, learn to identify flowers and plants and learn design techniques.
National certification is available for floral designers, but this is also optional. Some employers may be more likely to hire a certified floral designer (CFD), and some may even pay those who are certified more than those who are not.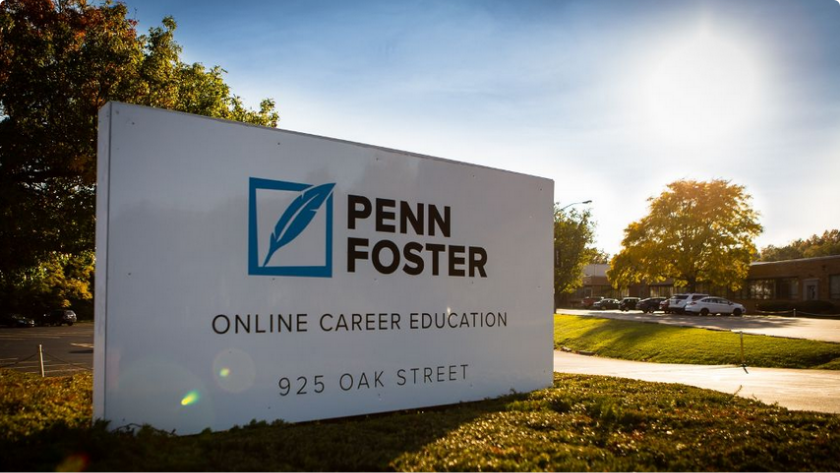 Featured School
Penn Foster Career School – Floral Design Career Diploma
Learn Online at a pace that's right for you
Affordable tuition with customized payment plans
Regionally and nationally accredited Career School
Learn the basics and tools of Floral Design, design techniques and styles, plant care and much more.
Call 1-800-851-1819 today.
Florida Courses and Classes for Floral Designers
Whether you are thinking about becoming a floral designer, or you have some experience but would still like to hone those skills, enrolling in a training program or taking a workshop could be beneficial to your work. Here are some of the options you will find in Florida:
Yola Guz AIFD School of Floral Design. The Yola Guz school offers a variety of courses and workshops for those interested in floral design at any skill level. Floral design courses are offered in levels of Basic, Intermediate, Advanced I and Advanced II. Course length and cost will depend on the program, with the basic course being the shortest and costing the least. Workshops offered at Yola Guz include: Create and Operate a Floral Company, How to Create a Strong Internet Presence for Florists, Wedding and Bridal Workshop and Organic Modern Designs. The cost of these workshops ranges anywhere from $300-$600. Private courses are also available, and cost will depend on the course.
Miami School of Flower Design. The Miami School of Flower Design is run by celebrity florist Michael Gaffney. Students can take several classes that teach a variety of floral designs. All materials are included in the tuition cost of each class, and classes included demonstrations, flower market trips and instructor assistance. The Miami School offers a Sampler class for $150 in which students will make three floral design projects and learn flower management tips. The Intro to Flower Design class is a three-day course that costs $495. Ten different styles are covered, and students will take a field trip to the flower market. The Design Star class is a one-week session that covers 24 floral design styles. Students will tour the flower market and decorate a mock wedding at the end of the week. The cost of this class is $1850. Finally, there is a Master's Class that is also $1850 for a one-week session, but this class focuses more on upscale clients and decorating for larger venues.
Miami Dade College. Miami Dade College provides an online course in floral design that consists of 270 credit hours and costs $1,500.00. This course teaches students the history of design, techniques and specialties for working in floral design, as well as distribution, marketing and advertising.
National Certification for Floral Designers in Florida
Choosing to become a CFD is ideal for florists who have no experience or are working on their own. Certification also shows employers and clients that you have put time and effort into your career as a floral designer.
You can achieve this certification through the American Institute of Floral Designers (AIFD). You must complete an AIFD-approved education program at a school or through a State Floral Association and then take the Professional Floral Design Evaluation (PFDE) test online. If there is not an approved AIFD program in your area, you may simply take the PFDE online test. Upon completion of either, you will receive an official CFD certificate and pin. You will also be listed in the AIFD online and print directories as an official CFD.
The floral design programs offered through the Yola Guz AIFD School of Floral Design are AIFD approved. If you complete one of the floral design programs and your instructor determines that your work is at the CFD level, the AIFD will invite you to become certified. You will need to pay the certification fee and pass the PFDE test with a score of 80 percent or higher.
To remain current as a CFD, certification must be renewed every three years by paying a renewal fee and taking at least 25 continued education credits through classes or workshops available throughout the state.
Career Outlook and Salary Expectations
There were 2,820 florists employed in the state of Florida in 2016. It is predicted that there will be 2,970 florists working in the state by 2026. This means there will be a five percent increase in the job field in the state. This is good news for Floridian florists, because floral design jobs are expected to see a 6.5 percent decrease nationally over the next 10 years.
Also, in 2017 floral designers in the state were making an hourly average of $13.56, according to Bureau of Labor Statistics (BLS) data. This is equivalent to a yearly average of $28,200. The highest earners in the state were making $38,470 per year.
Working as a Floral Designer in Florida
In Florida, you can expect to find employment in some of the larger, more populated cities like Daytona Beach, Fort Walton Beach, Miami, Orlando, Pensacola and Tampa. Florists may find work in retail stores, supermarkets, greenhouses and flower shops. On the other hand, you may decide to contract yourself out as a freelancer or open your own shop. If you are considering becoming a floral designer in Florida, now is the time since the state is expecting to see an increase in this profession where other states are seeing a decline.
Yola Guz
7160 NW 50th Street, Miami 33166
Miami School of Flower Design
2360 NW 23rd Street, Miami 33142
Miami Dade College
11011 SW 104 Street, Suite 6219-2, Miami 33176
Swallowtail Farm
17603 NW 276th Lane, Alachua 32615
Floral Designs By Alberta
2300 Palm Beach Lakes Blvd, West Palm Beach 33409
Flower & Fringe
310 South Dixie Hwy, Palm Beach 33401
FarmGal Flowers
3201 Corrine Drive, Suite 201, Orlando 32803
Field of Flowers
5101 S University Dr, Davie 33328