How to Become a Floral Designer in Connecticut
Floral arrangements can bring great joy and peace to almost any occasion. When people look for floral designers, they typically seek someone to design a beautiful centerpiece, bouquet or arrangement for a celebration, wedding or a funeral. Since you will be interacting with people who may be in varying emotional states, soft skills like empathy and attentiveness are important qualities for floral designers to have. You must be willing to listen to the unique needs of each customer and communicate to them important details about flower care, delivery expectations and other important elements of the product they are purchasing.
Floral designers may be responsible for cutting live flowers, caring for plants and using design elements like embellishments to ensure each arrangement meets and even exceeds the client's expectations.
Requirements for Becoming a Floral Designer in Connecticut
Meeting minimum employment requirements could land you an entry-level job, but enrolling in a post-secondary training program will expand your realm of opportunity within the field. Sharpening your skills by attending local workshops, completing an internship or earning a certificate or degree will help ensure your career as a floral designer has longevity.
If you plan on being self-employed, completing classes or earning a certificate or degree is advised. Not only will you become familiar with horticulture and floral design, you may be able to take some business and management courses as well. Certification is optional, but becoming a certified floral designer can help you advance in the job field and possibly earn more.
Internships or apprenticeships can be found by networking with industry professionals, attending floral design events and even building relationships with colleagues via social media.
You can also choose to earn national certification as a Certified Floral Designer (CFD). This certification will be of interest especially to those who want an official title in order to attract a client base. This certification can also be used as a means of earning higher pay.
Connecticut Schools for Floral Designers
If you want floral design to be more than a hobby, or if you have aspirations far beyond entry-level employment, you should consider one of the training options below:
The Darien Community Association offers flower arranging workshops instructed by Diane Schlinkert and Allie Calan, both Darien residents and graduates from the New York Botanical Garden Certificate Program. Those who are interested will need to subscribe to the DCA's email list to receive notification of upcoming classes, or continuously check their website for updates.
The Federated Garden Clubs of Connecticut offers floral design classes that last up to two-and-a-half hours. Sessions are typically scheduled about nine times per year, and courses will cost about $35 each.
Penn Foster Career School is based entirely online and allows students to earn a Certificate of Completion in Floral Design. The program takes just five months to complete, and tuition is about $640.
National Certification for Floral Designers in Connecticut
The CFD certification process is handled by the American Institute of Floral Designers (AIFD). You will be able to find employment without this credential, but if you would like to work as a freelance floral designer, you may find this certification very useful in helping to build your client base without tons of professional experience.
To earn the CFD credential, you must complete one of the following:
Attend and successfully complete the appropriate floral design education programs at an AIFD Education Partner, approved State Floral Association or SAIFD Chapter (AIFD Student Chapter) and then pass the Professional Floral Design Evaluation (PFDE) online test.
Participate in the PFDE online test and hands-on design evaluation.
Upon completion, you'll earn a CFD certificate and pin, as well as a listing in the AIFD online and printed directories.
Currently, Connecticut does not offer any AIFD-approved training programs for floral designers. This means that in order to become certified in this state you will need to participate in the PFDE online test and hands-on design evaluation. This requires an enrollment fee of $150, as well as a PFDE exam fee of $1,550.
Maintaining CFD status means paying an annual fee of $124 on or before May 1st each year. You will also be required to complete at least 25 Continuing Education Units (CEUs) every three years. This can be done by attending workshops, state conventions, public presentations and many other events. All of the ways available to earn CEUs are listed on the AIFD's website.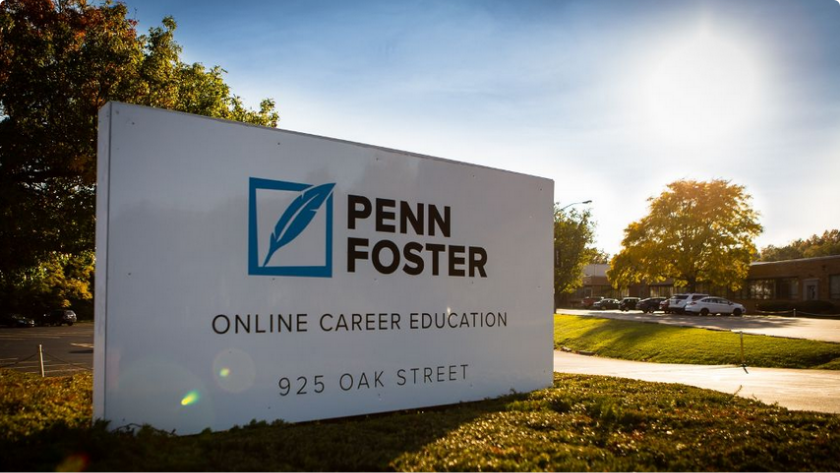 Featured School
Penn Foster Career School – Floral Design Career Diploma
Learn Online at a pace that's right for you
Affordable tuition with customized payment plans
Regionally and nationally accredited Career School
Learn the basics and tools of Floral Design, design techniques and styles, plant care and much more.
Call 1-800-851-1819 today.
Career Outlook and Salary Expectations
Data presented by the Projections Managing Partnership (PMP) show there were 550 floral designers employed in Connecticut during 2016. The PMP does not expect this number to change during the 10-year period between 2016 and 2026.
According to the U.S. Bureau of Labor Statistics (BLS), floral designers in Connecticut earned an average of $15.83 per hour in 2017. This is equivalent to an annual income of $32,930. Florists who earned the highest salary in Connecticut during this same year made an annual income of about $48,120.
Working as a Floral Designer in Connecticut
The BLS reports that the job market for floral designers will see a six percent decline nationally by 2026. Connecticut, however, will not be affected by this expected national decline, as the number of floral designers in this state is not expected to change by 2026.
As the floral design industry in Connecticut appears that it will remain stable in the coming years, it is a great time for you to enter the field. You will find employment in the floral departments of local supermarkets, retail flower shops, gardens or greenhouses. Going into business for yourself as a freelance floral designer may be an appealing option if you would like to have more control over your level of income.
You can expect to earn the highest compensation as a Connecticut floral designer in cities like Stamford, Norwalk and Greenwich.
Decide if the best option for you is earning national certification, enrolling into a degree or certificate program or completing an internship to learn the tricks of the trade. You may even decide to complete all three options. Apply the knowledge and skills you learn to create a plan of action for a successful career as a floral designer.
Long Hill Garden Club
123 Huntington St, New Have 6504
Darien Community Association
274 Middlesex Road, Darien 6820
Amberworks Floral Design
954 Newfield St, Middletown 6457
Wilton Garden Club
P.O. Box 121, Wilton 6897
Hana
14 Holmes Street, Mystic 6355
The Federated Garden Clubs of Connecticut, Inc
PO Box 854, Branford 6405
Rockville High School
70 Loveland Hill Rd, Vernon 6066
Eddy Farm
851 Willard Avenue, Newington 6111
Floral Design Studio of Greenwich
130 Bible St., Cos Cob 6807
Bloom
158 Route 171 (Fern's Plaza), Woodstock 6281