How to Become a Floral Designer in Massachusetts
As a floral designer, customers will look to you to craft beautiful bouquets, centerpieces or other kinds of floral arrangements. You may need to create these stunning pieces for weddings, funerals, anniversary parties or other life events. When a customer reaches out to you, it is important that you are able to tune into your own emotions in a way that will match theirs, making them feel comfortable and more connected to you. After all, you will be responsible for bringing their ideas to life for some very important and special events.
A good floral designer knows a great deal about plants and how to care for them. Florists also understand design elements and how to manipulate them for effectiveness. Being a florist requires precision, technique and skill.
Requirements for Becoming a Floral Designer in Massachusetts
Floral design is a career in which employers will decide the level of education necessary for you to be hired. This is because there are no national or statewide regulations in place governing the field of floral design. In most cases, a high school diploma or GED will allow you to land an entry-level job. There are also employers who will be willing to hire florists without either of these.
It is in your best interest to enroll in a post-secondary training program to maximize learning opportunities and to distinguish yourself from the competition. Alternatively, you may decide to build your foundation of knowledge by completing a floral design internship.
Training programs in floral design exist on-campus and online at local colleges, universities, and regional or national organizations dedicated to educating florists. Certificate programs can typically be completed in one year or less, while degree programs will take about two years to complete.
Internships can be taken in conjunction with, or in place of, traditional floral design courses. Networking with industry colleagues at local gardening shows, greenhouses or workshops could open the door to an apprenticeship opportunity. If you decide to complete an internship in place of coursework, be sure to do lots of research to supplement what you will learn on the job.
National certification is available for floral designers who would like an official title to exemplify their level of expertise. Certified Floral Designers (CFDs) can use this title to market themselves to potential clients online, or to receive a higher salary in traditional employment settings.
Schools for Floral Designers
Floral designers can choose to attend workshops that last several days or enroll in degree programs that last for several weeks. Check out some of the available options below to find a program that suits you:
Rittners School of Floral Design is located in the city of Boston. The school offers a comprehensive course covering the subjects of floral design and floral business skills. This course takes place Monday-Friday and lasts for seven months. Rittners also offers courses that last only one month. For pricing and other important details, students will need to contact the school directly by phone.
The Museum of Fine Arts Boston offers several courses in floral design, including a master class featuring instruction from one of Europe's top botanical artists. Classes last about two hours each and start at $50 to attend.
Middlesex Community College offers floral design training ranging from an introductory course to classes on how to create fairy gardens and Thanksgiving centerpieces. The introductory course lasts for 10 weeks and costs $99, while all other courses can be taken for as little as $55 and last for only two hours.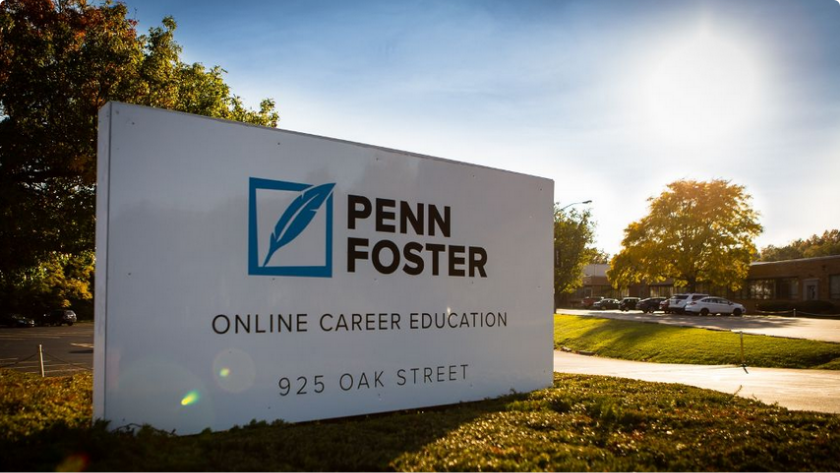 Featured School
Penn Foster Career School – Floral Design Career Diploma
Learn Online at a pace that's right for you
Affordable tuition with customized payment plans
Regionally and nationally accredited Career School
Learn the basics and tools of Floral Design, design techniques and styles, plant care and much more.
Call 1-800-851-1819 today.
National Certification for Floral Designers in Massachusetts
No professional experience? No problem. While most employers seek applicants with at least six months of experience, you may find that some employers are willing to accept national certification in place of this on-the-job experience.
A CFD can be earned by sitting for the exam provided by the American Institute of Floral Designers (AIFD). Earning this certification requires you to complete one of the following:
Complete a floral design education program at an AIFD Education Partner, an approved State Floral Association or an SAIFD Chapter (AIFD Student Chapter) and score an 80 percent or higher on the Professional Floral Design Evaluation (PFDE) online test.
Complete the PFDE online test with a score of 80 percent or higher and participate in the hands-on design evaluation.
Upon completion of one of the above options, you will receive a CFD pin and a certificate. Additionally, the AIFD will list you as a floral designer in both their printed and online directories.
The AIFD currently approves no floral design education programs in Massachusetts, so to earn the CFD credential in this state you will need to complete the PFDE online test and hands-on design evaluation. This will require payment of a $150 enrollment fee and a PFDE exam fee of $1,550.
Maintaining your CFD status requires an annual payment of $124. You will also need to complete at least 25 Continuing Education Units (CEUs) every three years, which can be done by attending workshops, local presentations and more.
Career Outlook and Salary Expectations
Bureau of Labor Statistics (BLS) data show that floral designers in Massachusetts earned about $16 per hour in 2017. This is equivalent to $33,280 per year. The top 10 percent of floral designers in this state earned about $40,580 during the same year.
There were 2,780 people working as florists in Massachusetts during 2016, according to data presented by the Projections Managing Partnership (PMP). By 2026, the PMP expects this number to fall to 2,450, indicating an 11.9 percent decline in Massachusetts floral designers during this 10-year period.
Working as a Floral Designer in Massachusetts
Floral designers can find employment in retail flower shops, the floral departments at local supermarkets, gardens, greenhouses and more. You may also decide to become a freelance floral designer and create your own garden from which to source flowers.
BLS data report that there will be a six percent national decrease in the number of floral designers during the 10-year period between 2016 and 2026. This indicates that those aspiring to enter this career field need to go above and beyond in learning all that they can about the trade, and using innovation to create original pieces that stand out among the crowd.
Florists in this state will likely earn the most working in cities like Brookline, Cambridge and Somerville.
Orly Khon Floral School
234 Berkeley Street, Boston 2116
Rittners School of Floral Design
345 Marlborough St., Boston 2115
Beach Plum Floral
213 Newbury Street, Boston 2116
Museum of Fine Arts
465 Huntington Avenue, Boston 2115
Ohara School of Ikebana Massachusetts
54a Hyde Park Ave, Boston 2130
Middlesex Community College
591 Springs Road, Bedford 1730
Boston School of Flower Design
260 2nd Avenue, Chelsea 2150
Cass School of Floral Design
531 Mt. Auburn Street, Watertown 2472
North Shore Community College
1 Ferncroft Road, Danvers 1923
Hanaya Floral Design
292 Concord Avenue, Cambridge 2138