How to Become a Floral Designer in Ohio
Floral design is an ideal career for people who love transforming flowers into artistry. As a florist, it is important to take special care of the plant life you will be responsible for, so you must be knowledgeable about the needs of each species. The wider the variety of plants you know about, the more creative you can be with your floral arrangements. This will grant you the opportunity to make your work more interesting and unique.
As a floral designer, you will be responsible for picking or cutting live plants and creating centerpieces, wreaths, bouquets, displays and more. Working in this field requires you to be attentive to the needs of your customers, since people will seek out floral designers for a multitude of different life events. Understanding what your customer wants and how to meet their needs in a way that will pleasantly surprise them is a quality that will help you excel in this career.
Requirements for Becoming a Floral Designer in Ohio
There are no national or state regulations you must follow to work as a floral designer in Ohio. In fact, employers may be willing to hire you without a high school diploma or GED.
Standing out is important in this industry. Post-secondary training is not needed to find an entry-level job, but if you want to make this into a career, you may benefit from enrolling in a certificate or degree program. Another option is to find a local internship or apprenticeship to gain some real-world experience. Either of these options will boost your level of expertise within the field.
Local colleges and universities have training programs dedicated to floral design. There are also national and regional organizations dedicated specifically to offering education to new or advanced florists. Most certificate programs will take less than one year to complete, while degree programs will often take two years.
Think you can learn all the tricks of the trade by simply doing your research? In today's information age, this is very possible. If you decide to go this route, you will benefit from completing an internship or apprenticeship to supplement the information you'll learn through reading and research. Local gardens or floral shops may be willing to offer job-shadowing opportunities to floral designers who are ambitious and serious about the craft.
If you are interested in earning credentials, you can become nationally certified. You may use this certification as a marketing tool or as a tool to earn a higher salary when you begin seeking employment.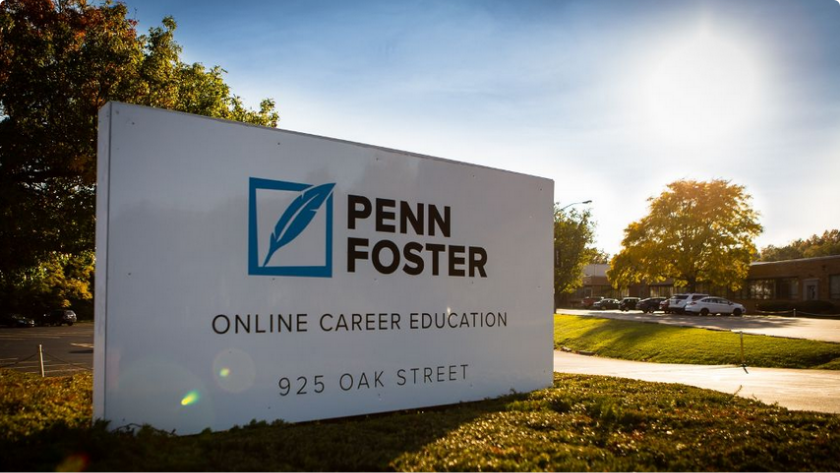 Featured School
Penn Foster Career School – Floral Design Career Diploma
Learn Online at a pace that's right for you
Affordable tuition with customized payment plans
Regionally and nationally accredited Career School
Learn the basics and tools of Floral Design, design techniques and styles, plant care and much more.
Call 1-800-851-1819 today.
Ohio Schools for Floral Designers
Schooling is an appropriate step in advancing your career in floral design. It is not completely mandatory but will help you move up the ranks more quickly. Whether you decide to take a one-day course or complete an entire degree program, increasing your knowledge of the craft will work in your favor.
David Curtis School of Floral Design is located in the city of Centerville. This school offers a three-week course covering floral design and flower shop operation. Classes are Monday-Friday from 8:45 am until 5:30 pm. Tuition is currently $3,450.
Ohio State University offers an Associate of Applied Science in Floral Design and Marketing, which can be completed in two years. The program also requires students to complete an industry internship which lasts seven weeks. Tuition is currently about $15,000.
Penn Foster Career School is an online school offering a Certificate of Completion in Floral Design. The course can be completed in as little as five months and would be ideal for students who prefer the flexibility and autonomy of online courses. Tuition is currently about $640.
National Certification for Floral Designers in Ohio
Typically, employers prefer candidates who have at least six months of experience in the industry. It is possible that earning national certification will help you land a job even if you have no professional experience under your belt.
If you are interested in becoming a Certified Floral Designer (CFD), you must do so by completing the exam offered by the American Institute of Floral Designers (AIFD). Sitting for this exam requires you to do the following:
Attend and successfully complete the appropriate floral design education programs at an AIFD Education Partner, approved State Floral Association or SAIFD Chapter (AIFD Student Chapter) and then pass the Professional Floral Design Evaluation (PFDE) online test.
Participate in the PFDE online test and hands-on design evaluation.
When you complete one of the options above, you will receive a CFD pin, certificate and a listing in the AIFD online and printed directories.
The AIFD currently approves no education programs in Ohio, so earning the CFD credential in this state will require you to complete the PFDE online test and hands-on evaluation. You will need to first pay a $150 enrollment fee for this exam, in addition to the PFDE fee of $1,550.
Maintaining your status as a CFD means completing at least 25 Continuing Education Units (CEUs) every three years. You must also submit an annual fee of $124 on or before May 1st of each year. The AIFD provides an online list of all the ways available to earn your CEUs.
Career Outlook and Salary Expectations
Bureau of Labor Statistics (BLS) data from 2017 shows that florists in Ohio earned an annual average of $26,330, which breaks down to $12.66 per hour. The top 10 percent of floral designers in this state earned an average of $37,170 during the same year.
Floral designers in Ohio can expect to see an 11 percent decline in the job market during the 10-year period between 2016 and 2026, according to data from the Projections Managing Partnership (PMP). They report that there were 2,100 florists working in this state in 2016, and by 2026 there will be 1,870 people employed as floral designers in Ohio.
Working as a Floral Designer in Ohio
Despite the expected decline in this job market, you can still be successful as a floral designer. Your passion combined with your skill level and work ethic is what will determine your level of success.
If you want to be one of the highest paid floral designers in Ohio, you may consider finding work in cities like Cleveland, Lakewood and Euclid.
Floral designers can expect to find work in retail flower shops, supermarkets or greenhouses or own their own businesses. It is important to communicate with customers about how long they can expect their flowers to last and how they should care for their flower arrangements to ensure their lifespans.
If you appreciate design elements and plant life and are willing to invest your time into learning the most important aspects of the industry, then you are highly-likely to excel as a floral designer.
David Curtis School of Floral Design
209 N. Main St., Centerville 45459
The Flowerman
70A Westpark Road, Dayton 45459
The Ohio State University
1328 Dover Road, Wooster 44691
Petals and Leaves
1266 Goodale Blvd, Columbus 43212
Lane & Kate with Two Little Buds
1405 Vine Street, Cincinnati 45202
Cincinnati State
3520 Central Parkway, Cincinnati 45223