How to Become a Floral Designer in Oregon
Floral designers are responsible for crafting breathtaking pieces of art using flowers, decorations and embellishments. Whether you are tasked with creating an extravagant floral arrangement or a small lapel pin, both products will require your creativity and design skills. You should understand how colors and other elements interact in order to design floral products that are unique, innovative and effective.
You may work with customers who are excited and interested in the design process, or those who are gloomy and withdrawn. Using your communication skills to exemplify empathy will help build understanding between you and your clients, so you can deliver on their expectations.
Requirements for Becoming a Floral Designer in Oregon
National and statewide regulations exist for a multitude of career fields, but floral design is not a trade that's regulated by these types of laws. This allows employers to decide what qualifications are necessary to hire you. Most employers seek candidates with at least a high school diploma or GED; however, there are employers willing to hire floral designers without either of these.
Establishing your knowledge and expertise within the field may involve enrolling in a post-secondary training program in floral design. These programs may be offered in-person or online at local colleges and universities, or national and regional floral design associations. Certificate programs can typically be completed within one year, while degree programs will require at least two years to complete.
Internships can be found by networking with industry professionals, attending workshops or presentations or visiting local flower shops to find available opportunities. This real-world experience will add to your list of qualifications and help distinguish you from the competition.
National certification is available for floral designers who would like to have an official title for marketing purposes. Becoming a Certified Floral Designer (CFD) will exemplify your dedication to the craft and could also be leveraged to receive higher compensation in a traditional employment setting.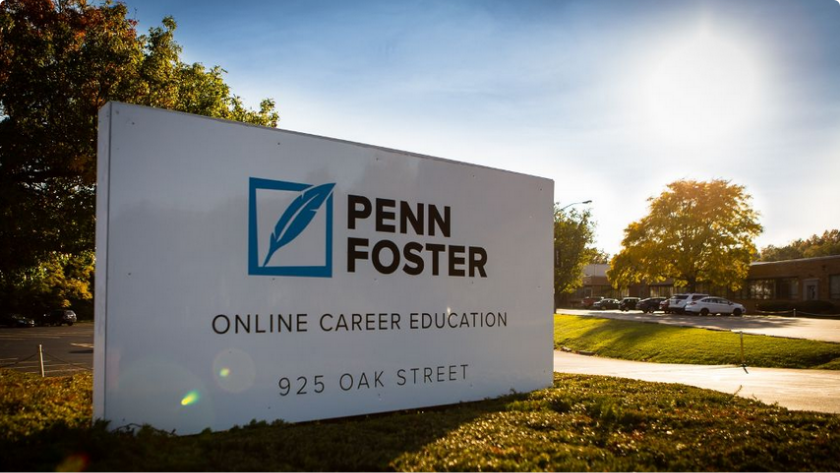 Featured School
Penn Foster Career School – Floral Design Career Diploma
Learn Online at a pace that's right for you
Affordable tuition with customized payment plans
Regionally and nationally accredited Career School
Learn the basics and tools of Floral Design, design techniques and styles, plant care and much more.
Call 1-800-851-1819 today.
Oregon Schools for Floral Designers
Floral designers can choose to attend workshops that last several days or enroll in degree programs which will last several weeks or longer. Check out some of the available options below to find a program that suits you.
Floral Design Institute is located in the city of Portland. The school offers several workshops and courses, which are available both in-person and online for new and existing florists. There is a Basic Floral Design course that takes place in-person and requires 120 hours to complete. Tuition and fees total $2,850 for this course, and students receive a certificate upon completion.
Charles Little & Company, LLC is located in the city of Eugene. The company offers a collection of workshops on how to construct different types of wreaths. Workshops last two hours each and cost $65 to attend.
Penn Foster Career School offers students a Certificate of Completion in Floral Design, which takes just five months to complete. The program takes place entirely online and costs about $640.
National Certification for Floral Designers in Oregon
Typically, employers will seek candidates who have at least six months of professional experience within the trade. If you decide to become a CFD, you may be able to bypass this common requirement.
The American Institute of Floral Designers (AIFD) is the organization responsible for administering the CFD credential. To earn this certification, the AIFD requires you to complete one of the following:
Complete a floral design education program at an AIFD Education Partner, an approved State Floral Association or an SAIFD Chapter (AIFD Student Chapter) and earn a score of 80 percent or higher on the Professional Floral Design Evaluation (PFDE) online test.
Complete the PFDE online test with a score of 80 percent or higher and participate in the hands-on design evaluation.
In commemoration of your status as a CFD, you will receive a certificate, pin and a listing in the AIFD's online and printed directories.
There are currently no AIFD-approved programs for floral designers located in Oklahoma. Therefore, in order to earn certification in this state, you will need to complete the PFDE online test and hands-on design evaluation, which will require an enrollment fee of $150, as well as an exam fee of $1,550.
An annual payment of $124 is required to maintain certification. Additionally, you will need to complete at least 25 Continuing Education Units (CEUs) every three years. The AIFD provides an online list of the multitude of ways available to earn CEUs.
Career Outlook and Salary Expectations
In Oregon, floral designers earned about $12.66 per hour on average during 2017, according to the Bureau of Labor Statistics (BLS). While this is equivalent to $26,330 per year, the highest paid florists in this state earned almost $34,000 during the same year.
According to data presented by the Projections Managing Partnership (PMP), there were 910 people working as florists in Oregon during 2016. The same data show that, by 2026, there will be 950 floral designers working in this state. This indicates a 4.3 percent increase in the number of florists employed in Oregon during this 10-year period.
Working as a Floral Designer in Oregon
Oregon is one of the few states expected to see an increase in the job market for floral designers in the coming years. This state will continue to see opportunities arising for new and existing florists, which indicates that now is a great time to get started.
You might find work as a freelance florist or a gardener. Additionally, you may choose to work at a greenhouse, a floral design studio or in the floral department of your local supermarket.
The highest paid floral designers in Oregon work in cities like Portland, Lake Oswego and Beaverton.
Floral Design Institute
1138 NW 17th Ave, Portland 97209
Botanica Floral Design
3318 NE Wasco Street, Portland 97232
Charles Little & Co, LLC.
34573 Seavey Loop Road, Eugene 97405