How to Become a Floral Designer in Iowa
Working as a floral designer can be a fun and rewarding career for creative people who value aesthetics and appreciate plant life. Floral designers, also called florists, may be responsible for cutting live flowers and greenery to create arrangements, bouquets, displays, centerpieces and more. You will need to be quite knowledgeable about the emotional meanings of various colors, the lifespan of flowers once they are cut and the different species of flowers that exist. For example, carnations usually represent love and admiration, while chrysanthemums typically symbolize optimism and joy. Knowing whether flowers will work together both aesthetically and symbolically is important to do your job effectively as a florist. This type of insight will help you build meaningful relationships with customers, allowing them to develop an appreciation for your skill level and your understanding of the trade. This translates into returning customers and, thus, a more lucrative business.
Requirements for Becoming a Floral Designer in Iowa
No national or statewide regulations exist for practicing floral design in Iowa. At minimum, a high school diploma or GED is all you will need to find employment in this state. In some cases, you may be able to land a floral design job even without either of these credentials.
To set yourself apart from the competition, it is highly recommended that you complete some post-secondary training in the form of a certificate or degree program. Alternatively, you may decide to gain experience through a local internship or apprenticeship. The less training your employer needs to provide you with, the better. The more qualifications you have, the faster you will be able to move up the ranks as a floral designer.
You can complete post-secondary education at a local college or university, or a regional organization dedicated to training florists. These training programs can usually be completed in less than one year, while some programs offering degrees will take two years.
If you are more attracted to the idea of being self-taught, you can supplement your reading and research with an internship or apprenticeship. Learning from someone with years of experience will give you access to the level of expertise that took them all that time to build. Adding this to your resume will make you more appealing to employers and improve your skillset so you can better serve your clientele.
National floral design certification exists and is voluntary. This option would be especially appealing to those looking to develop their own floral design business as opposed to working for a retail store. This is because you will be allowed to market yourself as a Certified Floral Designer (CFD), which will help indicate to potential customers that you are a skilled professional.
Iowa Schools for Floral Designers
There are many ways to advance as a florist, and taking traditional courses is just one of them. Whether you choose to enroll in a training program or attend a workshop, learning more can help you upgrade the list of services you're able to offer as a floral designer. Remembering that there is always more to learn will help you stay ahead of the curve so you can excel as a professional.
Kirkwood Community College offers an Associate of Applied Science degree in Landscape Horticulture Studies, which will take two years to complete. Diploma and certificate programs are also available. Tuition is about $4,200 per year. Earning a degree from this program will allow students to enter a wide range of careers including floral design, landscaping, nursery production and more.
Reiman Gardens is located at Iowa State University and offers a range of demonstrations, plant walks and workshops designed to increase your knowledge of plant life. These are typically one-day courses that last about an hour. Courses range from $12 to $50 and up.
Pepperharrow Farm offers floral design classes ranging from one-to-two days in duration. These classes may include complimentary wine and appetizers, and last about two hours or more. Classes can be taken for as little as $65.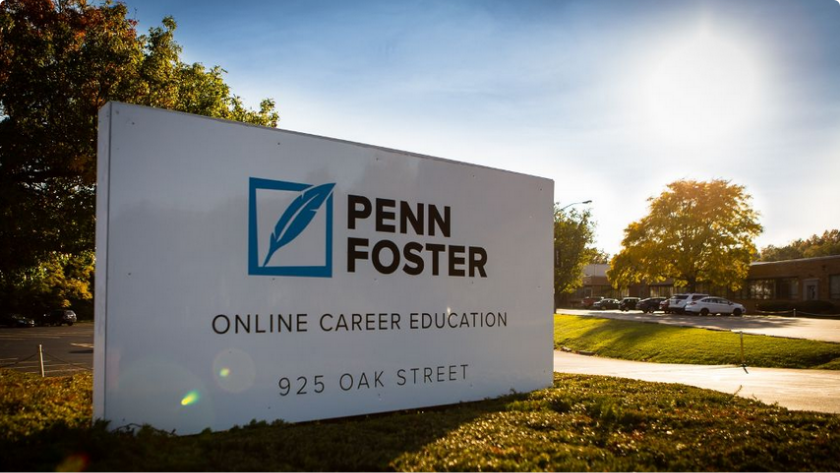 Featured School
Penn Foster Career School – Floral Design Career Diploma
Learn Online at a pace that's right for you
Affordable tuition with customized payment plans
Regionally and nationally accredited Career School
Learn the basics and tools of Floral Design, design techniques and styles, plant care and much more.
Call 1-800-851-1819 today.
National Certification for Floral Designers in Iowa
When you begin your job search, you may find that employers typically seek candidates with at least six months or more of prior experience. National certification is completely voluntary, but many employers may be willing to accept the CFD credential in place of prior professional experience.
You can become a CFD through the examination process offered by the American Institute of Floral Designers (AIFD). To sit for this exam, you will need to do one of the following:
Attend and successfully complete the appropriate floral design education programs at an AIFD Education Partner, approved State Floral Association or SAIFD Chapter (AIFD Student Chapter) and then pass the Professional Floral Design Evaluation (PFDE) online test.
Participate in the PFDE online test and hands-on design evaluation.
When you complete one of the options above, you will receive a CFD pin, CFD certificate and listing in the AIFD online and printed directories.
To maintain your status as a CFD, you will need to renew every three years. This requires that you pay an annual fee of $124 before May 1st, and complete at least 25 Continuing Education Units (CEUs) every three years. CEUs can be earned through attending AIFD hands-on workshops, state conventions, public presentations and more. The amount of CEUs you earn will vary according to the events or courses you choose to attend.
Career Outlook and Salary Expectations
There were 1,260 floral designers working in Iowa in 2016, according to data from the Projections Managing Partnership (PMP). The same data indicates there will be 1,240 florists working in this state by 2026, indicating a 1.8 percent decline in the job market during this 10-year period.
The Bureau of Labor Statistics (BLS) reported that florists in Iowa earned an average of $12.45 per hour during 2017, which totals an annual income of about $25,900. The top 10 percent of florists in this state made almost $35,000 during that same year.
Working as a Floral Designer in Iowa
By 2026, the BLS reports that we can expect to see a six percent decline in the job market for floral designers. If you're passionate about this career field, don't allow this number to deter you from pursuing your dreams. You simply need to get creative about how you plan to excel in this trade.
Cities like Cedar Rapids, Council Bluffs and Davenport are home to some of the highest-paying floral design jobs in Iowa.
Working outdoors is not out-of-the-ordinary for a florist. You might take many orders over the phone, so you'll need to pay close attention to the needs of your customer. Taking orders for floral arrangements online will require you to maintain meticulous communication skills to ensure you are meeting expectations. Talk to your customers about what they want to communicate through their floral arrangement, what the occasion means to them and the amount of maintenance they are willing to take on to keep their flowers vibrant for as long as possible.
Whether you're interested in working in a retail flower shop, the floral section of a supermarket, a small business or a business of your own, there will be room for you to succeed within this career field. Take the time to make yourself marketable by learning as much as possible. Exemplify your love for the craft by investing your time and energy into becoming a successful floral designer.
Kirkwood Community College
6301 Kirkwood Blvd. SW, Cedar Rapids 52404
Reiman Gardens
1407 University Blvd, Ames 50011
Des Moines Area Community College
1100 7th Street, Des Moines 50314