How to Become a Floral Designer in Hawaii
Are you passionate about flowers and plants, and creative? If so, you may be interested in a career in floral design. As a floral designer, you will be meeting with people who are in various stages of their lives and will have different expectations and needs where floral arrangements are concerned. Attention to detail and superb listening and communication skills are vital to working in floral design. Knowing what different flowers symbolize, which flowers are appropriate for certain occasions and the lifespan and care of flowers is also important. As you can imagine, there are many opportunities to display floral arrangements on the Hawaiian Islands. If you are interested in becoming a floral designer in the state, you need to be familiar with the educational and certification requirements and options available to you.
Requirements for Becoming a Floral Designer in Hawaii
There are no national educational or certification requirements to work as a floral designer. There are also no state requirements for floral design in Hawaii. You can work as a floral designer with a high school diploma or GED and without certification. However, working as an intern, completing workshops or a training program and obtaining national certification will distinguish you among other potential employees and may even help you to earn more. If you wish to freelance and own your own floral design business, having a formal education and certification may help you to build a larger client base.
Hawaii Courses for Floral Designers
Most employers prefer to hire floral designers who are experienced and knowledgeable in this career field. Taking floral design classes or completing a formal educational training program will show that you have both. Here are some of the classes Hawaii has to offer:
The Garden Club of Honolulu. The Garden Club of Honolulu regularly offers floral design classes that are fun and affordable. In the past, they have also offered a series of classes in floral design at The University of Hawaii. Including materials, most class fees are no more than $50. Upcoming workshops include: Festive Thanksgiving Centerpieces, Holiday Wreaths, Holiday Topiaries and a Lei making class. Most workshops are only a couple of hours long.
Penn Foster Career School. Penn Foster Career School offers a Certificate of Completion in Floral Design that can be taken online. The program consists of eight courses and seven practical exercises during which students can apply what they've learned. The program can be completed in less than six months and costs $639. Tuition can be paid in full or paid in monthly payments.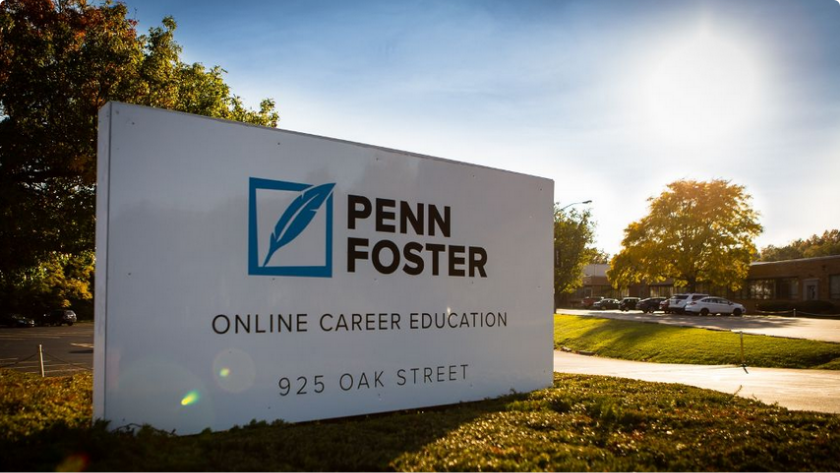 Featured School
Penn Foster Career School – Floral Design Career Diploma
Learn Online at a pace that's right for you
Affordable tuition with customized payment plans
Regionally and nationally accredited Career School
Learn the basics and tools of Floral Design, design techniques and styles, plant care and much more.
Call 1-800-851-1819 today.
National Certification for Floral Designers in Hawaii
Holding national certification may help you to get hired if you have less than six months experience. It may also help you bring in more clientele if you are a freelance floral designer.
To become a certified floral designer (CFD) you will need to follow the guidelines set by the American Institute of Floral Designers (AIFD). You must complete a floral design education program at a school that is an AIFD Education Partner or that is offered through an approved State Floral Association. After completing the program, you can take the Professional Floral Design Evaluation (PFDE) online. If there is not an AIFD approved program or a State Floral Association in your area, you can take the PFDE and hands-on design evaluation. You must make a score of 80 or higher to pass the PFDE and become certified. Certification will get you a certificate, pin and a listing in the AIFD online and print directories. To keep your CFD status, you must take 25 continued education credits every three years and pay a renewal fee.
Career Outlook and Salary Expectations
In 2016, Hawaii employed 170 floral designers. According to the Projections Managing Partnership (PMP), that number is not predicted to change by 2026. That means no additional jobs are expected to be created in Hawaii in this field over the next few years. However, several states have a predicted a decline in the number of floral designers, so this is still good news for Hawaii.
Data provided by the Bureau of Labor Statistics shows that Hawaiian floral designers were making $15.57 an hour and $32,380 annually in 2017. Keep in mind that salary may be lower or higher depending on your level of education and experience, as well as where in the state you live and work. The highest earners in the state made an average of $44,870 annually in 2017. Floral designers in Honolulu make an average of $32,700 annually.
Working as a Floral Designer in Hawaii
Although there is an expected nationwide decline in the floral design industry over the next few years, that does not mean you should give up wanting to become a floral designer. The predicted decline is most likely because many consumers are now using online florists. Staying up-to-date with floral trends by taking classes and attending workshops and seminars is a good way to stay at the top of your game. Also, holding certification will help you to stand out. Furthermore, building a portfolio to display your work and help expand your clientele will also help.
The largest number of floral designers in Hawaii can be found in Honolulu. You may find work in places like flower shops, greenhouses and supermarkets. Being attentive to your customer's needs and displaying knowledge of floral design and creativity will help you to become a floral designer who is sought after.