How to Become a Floral Designer in Nevada
One of the most beautiful ways to express adoration, happiness, forgiveness or festivity is through a floral arrangement. Over the years, flowers have developed a multitude of meanings for people. Some of these meanings are communicated through a flower's color or the way its petals grow. A good floral designer understands these elements and is skilled at manipulating them to meet each client's needs.
This career will often involve interacting with customers who are in various emotional states. You will need to express empathy, remaining conversational and showing your consideration for each client's unique situation. You will use design elements including decorations and embellishments to arrange flowers and greenery in a way that uniquely speaks to each life event.
Requirements for Becoming a Floral Designer in Nevada
National or state laws do not exist in regulation of floral design. This means that your employer will decide the level of education or experience necessary to hire you as a member of their floral design team. Most businesses will require a high school diploma or GED as your highest level of education, while other companies may be willing to hire you without either of these.
Formal training is not needed to find an entry-level job, and it is even possible to excel in this career without post-secondary education. To do this, the most crucial steps to your success would likely include completing an internship and investing your time into doing in-depth research about the craft. Alternatively, you may also choose to enroll in a certificate or degree program to learn the tricks of the trade in a more traditional way.
Post-secondary education programs in floral design will be found at local colleges or universities, as well as national and regional organizations dedicated to training floral designers. You may choose to complete on-campus courses, online courses or both. Certificate programs will often take less than one year to complete, while degree programs will require two years.
Internship opportunities can be found by networking with industry peers in-person or online. You can visit local garden clubs, workshops or presentations to express your interest in advancing your career as a floral designer, which could lead to a mentorship or apprenticeship opportunity with an advanced professional.
National certification is optional. If you choose to become a Certified Floral Designer (CFD), you could use this credential to market yourself to potential clients as a freelance florist. There are many ways to leverage this certification for advancement as a floral designer.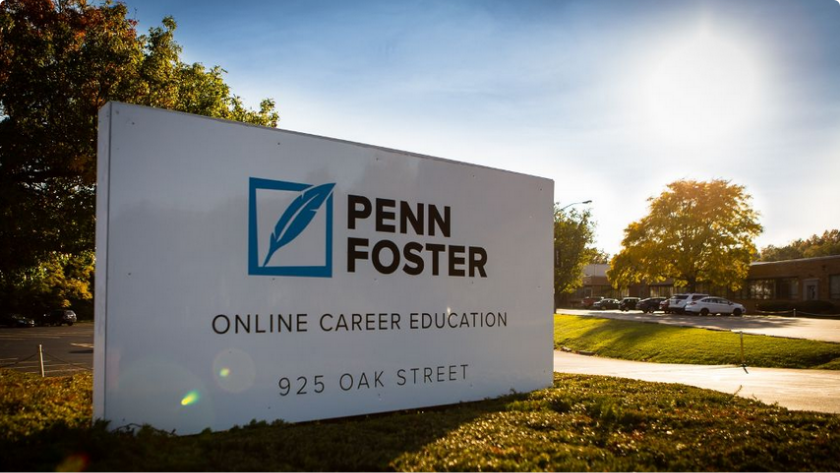 Featured School
Penn Foster Career School – Floral Design Career Diploma
Learn Online at a pace that's right for you
Affordable tuition with customized payment plans
Regionally and nationally accredited Career School
Learn the basics and tools of Floral Design, design techniques and styles, plant care and much more.
Call 1-800-851-1819 today.
Nevada Schools for Floral Designers
Are you interested in taking a course to increase your skill level and build your expertise? One of the options below may be of interest to you:
Truckee Meadows Community College is located in the city of Reno and offers a Workforce Development and Community Education Program. This program allows students to complete a Floral Industry Training course in just two weeks. Students will receive a certificate upon completion, and tuition is currently $299. Materials will cost an extra $25.
Las Vegas School of Floral Design offers five courses in floral design, as well as several workshops which take place during Spring. The Basic Design course can be completed in 40 hours and will cost about $1,365 in total to attend.
College of Southern Nevada offers a Certificate of Completion and an Associate of Applied Science in Floral Design Technology. The certificate program will take one year to complete, while the degree program can be completed in two years. Tuition and fees are currently about $3,000 per semester.
National Certification for Floral Designers in Nevada
Most employers will not require floral designers to have national certification. Instead, employers typically prefer candidates with at least six months of professional experience. It is also possible that employers will accept the CFD credential in place of professional experience.
The American Institute of Floral Designers (AIFD) is responsible for administering the examination process to become a CFD. The organization requires you to complete one of the following:
Complete a floral design education program at an AIFD Education Partner, an approved State Floral Association or an SAIFD Chapter (AIFD Student Chapter) and score an 80 percent or better on the Professional Floral Design Evaluation (PFDE) online test.
Complete the PFDE online test with a score of 80 percent or better and participate in the hands-on design evaluation.
CFDs receive a certificate, a pin and a listing in the AIFD's printed and online directories to confirm their status with the organization.
Nevada currently offers no AIFD-approved education programs. This means that in order to earn the CFD credential in this state, you will be required to complete the PFDE online test and participate in the hands-on design evaluation. To do this, you will need to pay an enrollment fee of $150, along with a PFDE exam fee of $1,550.
Every three years, you will be required to submit proof that you've completed at least 25 Continuing Education Units (CEUs) in order to maintain your CFD title. These CEUs can be completed by attending a selection of workshops, seminars, presentations and more. Additionally, the AIFD requires that you pay an annual fee of $124 to keep your certification.
Career Outlook and Salary Expectations
During the 10-year period between 2016 and 2026, Nevada is expected to see a 3.5 percent increase in the number of floral designers working in this state. The Projections Managing Partnership (PMP) reports that during 2016, there were 430 florists working in Nevada, and by 2026 there will be 450 florists employed in this state.
On average, floral designers in Nevada made an hourly wage of $16.69, or $34,720 annually, according to Bureau of Labor Statistics (BLS) data from 2017. The highest paid floral designers in this state earned almost $50,000 during the same year.
Working as a Floral Designer in Nevada
While many states will see a decline in the number of floral designers by 2026, Nevada is expected to see a 3.5 percent increase in people working in this career field. This indicates that now is a great time to get started as a floral designer in this state. In Nevada, florists can expect to earn the highest pay in cities like North Las Vegas, Las Vegas and Henderson.
Work will be available in the flower departments of local supermarkets, greenhouses, gardens, floral design studios and more. If you enjoy caring for plant life, and creating art by using flowers and other design elements, floral design may be the perfect career for you.
Truckee Meadows Community College
7000 Dandini Boulevard, Reno 89512
Las Vegas School of Floral Design
3275 Ali Baba Lane Suite #517, Las Vegas 89118
College of Southern Nevada
6375 W. Charleston Blvd, Las Vegas 89146
Sparks Florist
1440 Hymer Ave, Sparks 89431