How to Become a Floral Designer in North Dakota
Working as a floral designer can be rewarding, fun and relaxing, if you appreciate bringing joy to customers by doing artistic work that you love. Floral designers are responsible for caring for plant life, cutting live flowers, and using design elements and other tools to craft breathtaking arrangements for a variety of important events. As a florist, you may work with event planners, or you may work directly with customers to craft centerpieces, bouquets, displays and more.
If you're interested in this career, you must be prepared to show empathy and concern to all your clients. Some may approach you for an anniversary gift, while others may reach out to you to create a spectacular piece for a wedding party. No matter the event, you must be motivated to do your best work for each client, encouraging them to return for future events where floral arrangements may be needed.
Requirements for Becoming a Floral Designer in North Dakota
Currently, there are no national or statewide laws regulating the career of floral design. This essentially means that individual employers will decide the qualifications floral designers will need in order to be hired. In many cases, all that is required for entry-level employment is a high school diploma or GED. There are even some instances in which employers may be willing to hire a candidate without either of these.
Even though you won't need any formal floral design training under your belt in order to find employment, it is still a great idea to enroll in a post-secondary education program. This will allow you to learn the industry in a structured, systematic way. Certificate and degree programs can be found at local colleges and universities, as well as national and regional organizations dedicated to training floral designers. These programs can usually be completed within one-to-two years.
In addition to a traditional education program, you may decide to complete an internship or apprenticeship to gain some real-world experience. This will quickly prepare you for a professional career, helping you to advance beyond the competition. You may also decide to complete one of these programs in place of traditional coursework. You can find possible internships or mentorships by networking with industry colleagues online or in-person. Being confident enough to express your interest could open the door to opportunities that may not be available otherwise.
Floral designers who are interested in official credentials may opt to earn national certification. Becoming a Certified Floral Designer (CFD) is completely voluntary, and this credential can be leveraged to earn higher compensation or to market your services to higher paying clients as a freelance floral designer. You may also be interested in earning state certification in places where this is available.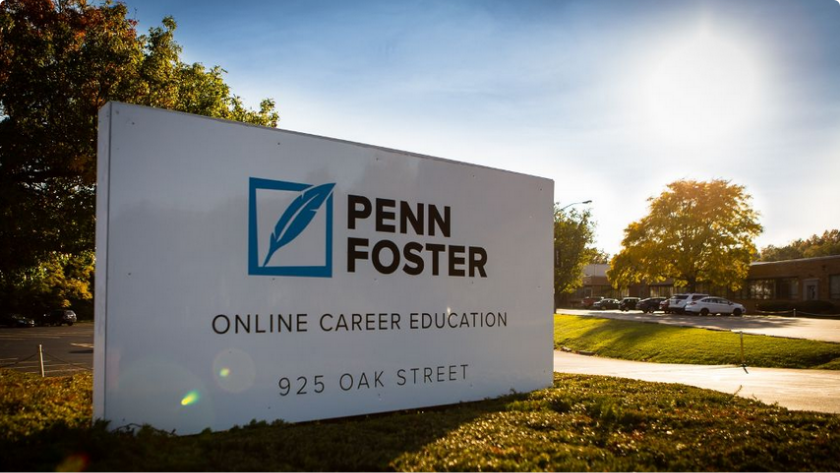 Featured School
Penn Foster Career School – Floral Design Career Diploma
Learn Online at a pace that's right for you
Affordable tuition with customized payment plans
Regionally and nationally accredited Career School
Learn the basics and tools of Floral Design, design techniques and styles, plant care and much more.
Call 1-800-851-1819 today.
North Dakota Schools for Floral Designers
You may choose to build your skill level by attending workshops, courses or entire degree programs. Some options in this state are detailed below:
North Dakota State Florists' Association offers one-day classes in floral design, which take place at different times throughout the year. Classes start at $25 to attend, and those interested must contact the association directly for information on class times and course availability. They currently do not have a website, so more information can be found on the North Dakota State Florists' Association Facebook page.
Dakota College at Bottineau offers students the choice of completing an Associate of Applied Science or a Certificate of Completion in Floral Design and Greenhouse Technology. Tuition and fees are about $4,600 per year. There is also a horticulture workshop program that can be completed within two weeks and costs $750 to attend.
Penn Foster Career School allows students to earn a Certificate of Completion in just five months. The program takes place entirely online, and tuition is currently about $640.
National Certification for Floral Designers in North Dakota
Employers will typically require candidates to have at least six months of professional experience within the trade. If you choose to earn the CFD credential, you may find that employers will be willing to hire you even if you don't meet this requirement.
The American Institute of Floral Designers (AIFD) is the organization solely responsible for administering the CFD credential. The AIFD requires those interested in earning certification to complete one of the following:
Complete a floral design education program at an AIFD Education Partner, an approved State Floral Association or an SAIFD Chapter (AIFD Student Chapter), and score an 80 percent or higher on the Professional Floral Design Evaluation (PFDE) online test.
Complete the PFDE online test with a score of 80 percent or higher and participate in the hands-on design evaluation.
Completing one of the above requirements will allow you to earn a CFD certificate, a pin and a listing in the AIFD's online and printed directories.
Training programs offered by the North Dakota State Florists' Association (NDSFA) are approved by the AIFD. To find out more about these approved courses, you will need to contact the NDSFA directly. After completing the approved courses, your instructor will submit your information directly to the AIFD, confirming that you are ready to sit for the CFD exam. You will be required to pay a fee of $124 before taking this exam.
Alternatively, you can decide to earn CFD certification by completing the online test and hands-on design evaluation, which will require payment of a $150 enrollment fee, as well as an exam fee of $1,550.
To maintain the CFD title, you will need to pay an annual fee of $124. You will also be required to submit documentation that you've completed at least 25 Continuing Education Units (CEUs), which can be earned by attending workshops, state conventions, public presentations and more. The amount of CEUs earned will vary depending on the events you choose to attend. The AIFD provides an online list of all possible ways to earn CEUs.
Career Outlook and Salary Expectations
According to data presented by the Projections Managing Partnership (PMP), there is expected to be no change in the job market for floral designers in North Dakota during the 10-year period between 2016 and 2026. The data show there were 220 florists employed in this state during 2016, and by 2026 this number is expected to remain the same.
During 2017, the Bureau of Labor Statistics (BLS) presented data that indicated that floral designers earned an average of 13.29 per hour, or $27,640 per year. The same data show that the top 10 percent of florists working in this state earned $36,380 during the same year.
Working as a Floral Designer in North Dakota
If you are interested in pursuing this career in North Dakota, you can expect to earn the highest compensation in cities like Fargo, West Fargo and Bismarck.
Work may be available in local gardens, green houses, floral design studios and more. You should expect to work both outdoors, looking after plant life, and indoors, taking requests from clients. Begin to brand yourself as a floral designer if you would like to take this career seriously. Your passion and drive to succeed will help you find available opportunities in this trade.
Dakota College
105 Simrall Blvd, Bottineau 58318