How to Become a Floral Designer in Montana
Floral design is the art of arranging flowers and greenery for weddings, funerals, anniversary parties and other special occasions. Floral designers, or florists, create such arrangements. They may create corsages or bouquets for prom or decorate a banquet for a party or reception. Real flowers and greenery may be used, or silk or even a combination of both. It is important for florists to know the lifespan of flowers after they have been cut, what flowers are in season at the time of the event, and what colors and types of flowers will visually blend to make the best arrangements. In addition to being creative, having an eye for detail and being knowledgeable about plants and flowers, you must also be able to empathize and communicate with your customers, as you will be assisting them through some very emotional times in their lives.
Requirements for Becoming a Floral Designer in Montana
Montana does not have any statewide educational or licensure requirements, and there aren't any national requirements either. You can usually get an entry-level job as a floral designer with a high school diploma or GED. Floral design is a career that can be learned through on-the-job training. Many employers will provide internships or put new employees through a training period.
Most employers do not require formal education in floral design, but you may wish to pursue it to further your knowledge and enhance your skills. If you are planning to work as a freelance florist, you should consider taking at least a series of floral design classes or workshops.
Holding certification is another option you may wish to take advantage of. It is voluntary, but certified floral designers have the potential to earn more, and it could help you draw in more clients if you are working independently.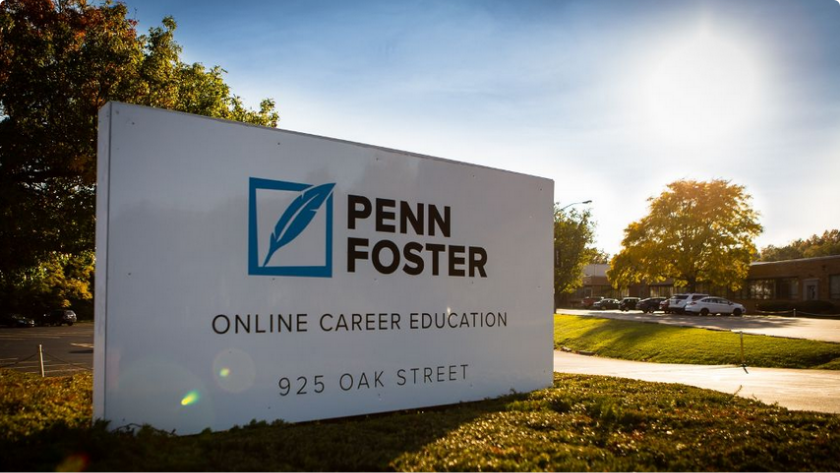 Featured School
Penn Foster Career School – Floral Design Career Diploma
Learn Online at a pace that's right for you
Affordable tuition with customized payment plans
Regionally and nationally accredited Career School
Learn the basics and tools of Floral Design, design techniques and styles, plant care and much more.
Call 1-800-851-1819 today.
Floral Design Classes in Montana
While taking a certificate program in floral design or taking a few classes or workshops is not mandatory to work as a floral designer in Montana, it certainly wouldn't hurt, especially if you are working on your own. Here are some of the classes that are available in Montana:
Floral Design Academy. The Floral Design Academy in Montana offers a variety of floral design classes taught by certified floral designer (CFD) Leisa Cook. They offer compact classes through Montana State University at a beginning, advanced or wedding design level. They also have one-night introduction to floral design classes through Bozeman Community College. At the academy itself, you can take one-on-one classes starting with a beginner course, then wedding and ending with advanced floral design. The classes should be taken in that order. Cost will vary per class.
My Viola Floral Studio. My Viola Floral Studio in Great Falls offers several one-time floral design classes. Upcoming classes include: Give Thanks Centerpiece Class, Bountiful Urn Class, Bootiful Tablescape Class and the Bewitching Beauty Class. Class prices range from $50-60.
Penn Foster Career School. Penn Foster Career School offers a floral design certificate program that can be completed online in approximately five months. This program consists of eight online courses, a final exam and hands-on activities. Students will receive a certificate of completion when they have finished the program.
National Certification for Floral Designers in Montana
Many employers prefer that their florists have work experience. If you don't have any previous work experience, employers may still consider hiring you if you have national certification. Becoming a CFD is also a good idea if you are planning to work as a freelancer. National certification is provided through the American Institute of Floral Designers (AIFD). There are two ways to become a CFD:
Complete a floral design training program at an AIFD-approved school or State Floral Association and take and pass the Professional Floral Design Evaluation (PFDE).
Take the PFDE online exam and design evaluation (if there are no AIFD-approved programs in your state).
Montana does not have any AIFD-approved educational programs or a participating State Floral Association at this time. Therefore, those in the state who are interested in certification will need to take and pass the PFDE online exam and hands-on design evaluation. Once you have passed with a score of 80 percent or higher, you will earn a certificate and pin and be listed in the AIFD directory as a CFD. To remain certified, you must pay an annual fee and show proof of 25 continued education credits every three years.
Career Outlook and Salary Expectations
There were 300 floral designers employed in Montana in 2016, according to the Projections Managing Partnership (PMP). That number is not expected to change during the 10-year period between 2016 and 2026.
The Bureau of Labor Statistics (BLS) reported that floral designers in the state were making an average of $12.25 an hour, or $25,480 annually, in 2017. The highest 10 percent of floral designers in Montana were making as much $34,780 that same year.
Working as a Floral Designer in Montana
The job market for floral designers is expected decrease slightly on a national level over the next few years, but there is not a predicted decrease or increase for the state of Montana. But that does not mean that new jobs will not be added.
Consider doing freelance work for friends and family to get your name out there. Build an online or physical portfolio of your work to show off your talent.
In Montana, floral designers may find work in some of the more populated cities such as Billings, Bozeman, Helena and Missoula. Florists will most likely find work in the floral department of supermarkets, flower shops, gardens or by working independently. If you like working with flowers and greenery and would love to have a job that shows off your artistic ability and creative skills, then you may enjoy working as a floral designer in Montana.