How to Become a Floral Designer in New Jersey
If you've always had a love for flowers and plant life, a career in floral design might be a great option for you. Floral designers have a special place in everyday life, as it takes a talented person to capture the full spectrum of emotions that floral arrangements can signify.
When people look for a florist or a floral designer, they often seek out someone who can design a beautiful centerpiece or arrangements for a wedding, engagement party, celebration or funeral—life events that tend to bring forth varying emotions. If a customer has just experienced a loss in their family, for example, it is only natural for them to be feeling a range of emotions, so it's important for floral designers to be empathetic, compassionate and attentive to all of the feelings your customers might be experiencing. In addition to these qualities, floral designers will need to know what types of floral arrangements will work best for each occasion, which species of flowers blend seamlessly for visual appeal, as well as the lifespan and proper care of each type of flower once it is cut. Knowing all of the above will help you communicate with customers about their orders.
Requirements for Becoming a Floral Designer in New Jersey
There are no national or statewide regulations for floral designers in New Jersey, so it is not unheard of for someone to start working as a floral designer with little to no experience. Most employers require floral designers to have a high school diploma or equivalent, but some do not. However, as with any other career, having more education often means more opportunities and a higher salary.
If you'd like to attend a certificate program or intensive training program in floral design, New Jersey offers a few options. The American Institute of Floral Designers (AIFD) offers classes and, upon completion of all coursework, an online exam and onsite design evaluation.
The AIFD exam will cover the most important aspects of floral design including terminology, design techniques and the proper care of cut flowers. The onsite evaluation will require candidates to design a floral arrangement in four different groups:
Sympathy
Wedding
Wearable Flowers
Duplication
Upon passing the AIFD exam and evaluation, you will be eligible to then take the Certified Floral Designer (CFD) exam should you choose to do so. To maintain this internationally recognized certification, you will be required to complete at least 25 continuing education units every three years. The CFD renewal fee is $124 and must be paid before May 1st every year.
There are two different levels of certification you can obtain, including the CFD and the Certified Florist (CF) credential, which is recognized throughout the United States. Most employers will not require you to become a CFD or CF, but it's a great idea to pursue one or the other in order to boost your overall employment opportunities and salary potential. Moreover, if you obtain one of these certifications you could branch out and start your own floral business.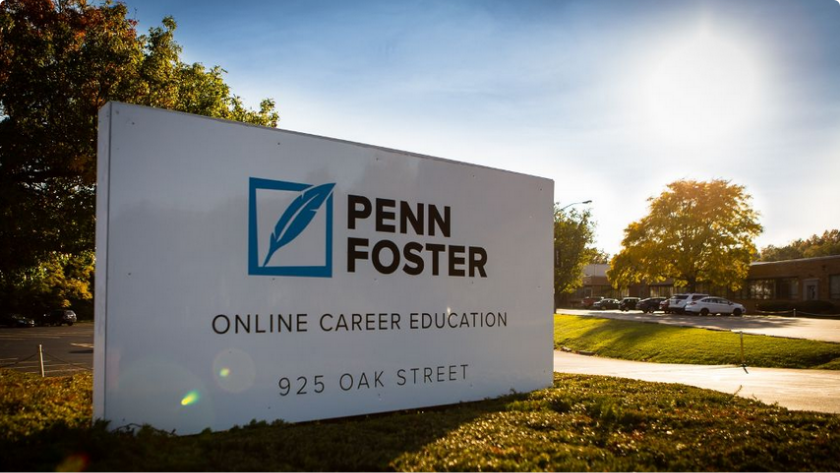 Featured School
Penn Foster Career School – Floral Design Career Diploma
Learn Online at a pace that's right for you
Affordable tuition with customized payment plans
Regionally and nationally accredited Career School
Learn the basics and tools of Floral Design, design techniques and styles, plant care and much more.
Call 1-800-851-1819 today.
New Jersey Schools for Floral Designers
Although there are no formal educational requirements, taking classes in floral design will help you to learn more about the trade. If you'd like to become a Certified Floral Designer, there are currently no AIFD-accredited courses offered within New Jersey. If you don't mind traveling, however, there is the AIFD-accredited New York Botanical Garden Floral Design Certificate Program offered in Bronx, New York.
In New Jersey, you will find a few courses that will open the door for you to become a Certified Florist. The schools that offer these courses include:
Monmouth County Vocational Career School, Freehold. The Monmouth County Vocational Career School offers a Horticulture Floral class that will help students gain experience in floral design, greenhouse operations and interior plantscaping. Students will also have the opportunity to manage the floral shop, which includes taking orders from customers, selling foliage and flowering plants, and creating and marketing floral arrangements. This class can be completed in a few months.
Cumberland County College, Vineland. Cumberland County College offers a career certificate program in Floriculture. This course can be completed in as little as two semesters or can be spread out over four semesters to better suit your schedule. Throughout eight courses, students will learn the basics of growing flowers, plant science, small business management and greenhouse management. Upon completion of the program students will receive a certificate.
The New York Botanical Garden, Bronx, New York. Though this AIFD-accredited program is not located in New Jersey, if you're close to New York City and would like to become a Certified Floral Designer, this program is a great option. The comprehensive course of study, real-world skills and the Garden's resources will provide students with a credential that will set them apart in today's market. Certificate students will need to complete 152 course hours in addition to an 80-hour internship. Students will also be required to build a portfolio by the end of the course to showcase their unique creations.
National Certification for Floral Designers in New Jersey
The aforementioned American Institute of Floral Designers (AIFD) is the organization that oversees the examination process for the CFD credential. Most floral boutiques in New Jersey will not require their florists to hold this credential, but it is a great one to have if you'd like to eventually become a freelance floral designer or launch your own floral business. Additionally, CFDs are recognized on the state level, the national level and internationally.
To sit for the AIFD CFD exam, you will need to either:
Attend and successfully complete the appropriate floral design education programs at an AIFD Education Partner, an approved State Floral Association or SAIFD Chapter (AIFD Student Chapter) and then pass the Professional Floral Design Evaluation (PFDE) online test. New Jersey does not currently have a location that offers the AIFD-accredited program, but there is one nearby in Bronx, NYC.
Complete the online exam in addition to the on-site design evaluation.
If you do not have the means to travel out of state to attend an AIFD-accredited program, you can also obtain your CFD credential by taking the online exam and on-site design evaluation. Since this exam and evaluation requires considerable knowledge, it is recommended that you attend a floriculture or floral design class to familiarize yourself with the necessary requirements. To complete this process, you will need to pay an enrollment fee of $150 in addition to the PFDE (online test) fee of $1,550.
Career Outlook and Salary Expectations
According to the Projections Managing Partnership (PMP), there were approximately 1,410 floral designers working in New Jersey in 2016. The same data show that there will be approximately 1,500 floral designers working throughout the state by 2026. This is a 6.1 percent increase during the 10-year period between 2016 and 2026.Bureau of Labor Statistics (BLS) data show that floral designers in New Jersey earned an average of $15.04 an hour, or $31,280 annually, in 2017. However, the highest paid floral designers in the state earned an average salary of $49,690.
Working as a Floral Designer in New Jersey
As shown above, the job outlook for floral designers in New Jersey is very positive. According to the BLS, the national job market for floral designers and certified florists is expected to see a six percent decrease by 2026, but employment opportunities for florists in the state of New Jersey are plentiful, especially in the cities of Jersey City, Edison and Asbury Park.
New Jersey floral designers will earn the most in the cities of Trenton, Jersey City, Newark, Clifton and Montclair, but wages are competitive throughout the state. Floral designers can be found working in retail shops like A.C. Moore or supermarkets, boutique floral shops and arboretums. If you decide that you'd like to get your feet wet in the industry before taking a floral design course, some boutique florists in New Jersey employ floral clerks as an entry-level position.
If you have a passion for plant life, a love for flowers and an eye for style, floral design is a great career option and one that you can jump into with minimal schooling or experience.
Bergen Community College
400 Paramus Road, Paramus 7652
Mercer County Community College
1200 Old Trenton Road, West Windsor 8550
Cumberland County College
3322 College Drive, Vineland 8360
Garden Club of Morristown
P.O. Box 74, New Vernon 7976