How to Become a Floral Designer in Missouri
Flowers and greenery illustrate the beauty of plant life. For centuries, humans have been using plant life to communicate in a variety of ways. From sympathy to joy and reconciliation to celebration, floral designers need to understand how to construct floral arrangements in a way that will effectively draw people in.
Boutonnieres, centerpieces, bouquets and other types of arrangements may be requested for a wide range of life's events. Floral designers should make it their intention to communicate with customers in a way that ensures understanding between both parties. Clients should understand what to expect from different types of products, and florists should understand exactly what each client is seeking to achieve with a floral arrangement.
Requirements for Becoming a Floral Designer in Missouri
Becoming a floral designer in Missouri is possible with just a high school diploma or GED. You may also find that employers are willing to hire candidates without either of these.
Since no national or statewide regulations exist to govern the practice of floral design, you may choose to set yourself apart from the competition by completing a certificate or degree program to learn more about the industry in a structured way. Additionally, you may decide to complete an internship to gain real-world experience as a floral designer.
Certificate and degree programs can be completed in just one-to-two years. Internship opportunities can also be found by visiting local flower shops, or attending workshops where you may find advanced floral designers. Initiating conversations with experienced professionals about your interest in this field and expressing your intentions to build a long-lasting career could open the door to an internship or apprenticeship opportunity.
You can earn national certification as a Certified Floral Designer (CFD) to promote yourself as a professional if you decide to do freelance work. You may also use this certification as a means of earning a higher salary or simply to display your love and appreciation for the craft.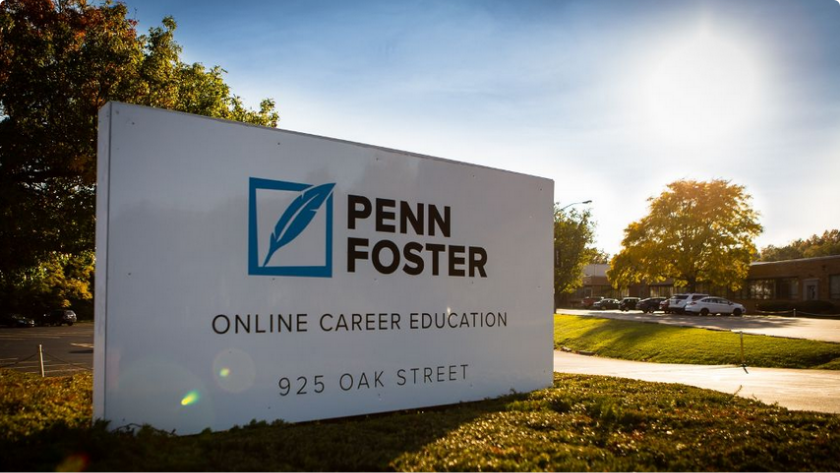 Featured School
Penn Foster Career School – Floral Design Career Diploma
Learn Online at a pace that's right for you
Affordable tuition with customized payment plans
Regionally and nationally accredited Career School
Learn the basics and tools of Floral Design, design techniques and styles, plant care and much more.
Call 1-800-851-1819 today.
Missouri Schools for Floral Designers
Post-secondary education programs will build your level of expertise as a floral designer. You'll develop the skills you need to enter the career field with confidence.
Flower Classroom is located in the city of Overland Park and offers several floral design courses and workshops, including a 12-day training course, which is limited to only two students. Tuition for this course is $2,250. One-day classes can last up to eight hours at a time and start at $65 to attend.
University of Missouri offers an eight-week course in floral design, which is worth two credits and can be used toward a bachelor's degree in Horticultural Science and Design. Tuition is currently $284.80 per credit hour.
Penn Foster Career School enables students to earn a Certificate of Completion in Floral Design in just five months. The program will be completed entirely online, and tuition is currently about $640.
National Certification for Floral Designers in Missouri
The American Institute of Floral Designers (AIFD) is a nationally recognized organization in the floral design community. To become a CFD, the AIFD requires you to complete one of the following:
Complete a floral design education program at an AIFD Education Partner, an approved State Floral Association or an SAIFD Chapter (AIFD Student Chapter) and score an 80 percent or higher on the Professional Floral Design Evaluation (PFDE) online test.
Complete the PFDE online test with a score of 80 percent or higher and participate in the hands-on design evaluation.
Your certification includes a CFD certificate, a pin and a listing in the AIFD's online and printed directories.
Since there are no AIFD-approved education programs in Missouri, you will need to become a CFD by completing the PFDE online test and participating in the hands-on design evaluation. This requires a $150 enrollment fee and a PFDE exam fee of $1,550.
To remain a CFD, you will need to pay an annual fee of $124 on or before May 1st each year. Additionally, you are required to complete at least 25 Continuing Education Units (CEUs) every three years. The AIFD provides an online list of the many available ways to earn CEUs.
Career Outlook and Salary Expectations
Projections Managing Partnership (PMP) released data in 2016 indicating there were 2,350 people employed as floral designers in this state at the time. By 2026, the same data project there will be just 2,290 florists working in Missouri, estimating a 2.6 percent decline during this 10-year period.
Bureau of Labor Statistics (BLS) data from 2017 show that floral designers working in Missouri earned $12.63 per hour on average, which is about $26,270 per year. The top 10 percent of florists working in this state earned $38,380 during the same year.
Working as a Floral Designer in Missouri
The expected decline in the job market for floral designers can be explained in part by the growing popularity of online florists. Building your own web-based floral design business may be a great idea to find success within the industry.
Missouri cities like Saint Louis, Florissant and Kansas City are where floral designers will earn the highest compensation in this state.
You will find work in local gardens, greenhouses, retail flower shops and more. You may need to work outdoors, interacting with plant life, but most work will be done indoors using design elements to craft a masterpiece. From small projects to extravagant ones, put effort and consideration into everything you do. Add some skill and expertise, and you will be well on your way to a successful career as a floral designer.
City House Country Mouse
4129 Shaw Blvd, 2nd FL, Saint Louis 63110
Flower Classroom
1427 W. 9th suite 405, Kansas City 64101
University of Missouri
52 Agriculture Lab,, Columbia 65211
Parkview Gardens Florist & Greenhouses
1925 Randolph St, Saint Charles 63301