How to Become a Floral Designer in Arkansas
Floral arrangements are a beautiful way to express love, joy, celebration or reconciliation, and a variety of other emotions. If you're interested in why flowers have come to symbolize different sentiments over time, how colors affect peoples' moods and how the understanding of these concepts could lead to a lucrative career, you may be interested in becoming a floral designer
Some clients may come to you bubbling with excitement, while others may reach out to you in a gloomy, depressed state. It is important for you to express empathy along with a willingness to help them reach their desired outcome as it relates to their floral request. You should be interested in helping them translate their mood or occasion into a floral arrangement that satisfies their needs. This is done through adding decorations, applying your knowledge of plant species that work well together and using your ability to arrange flowers in a way that is aesthetically pleasing.
Requirements for Becoming a Floral Designer in Arkansas
Floral designers do not need to concern themselves with national or statewide regulations, as there are none governing this profession. Some floral designers will find employment even without a high school diploma or GED.
If you want to excel in the industry of floral design, however, you will want to have some formal training under your belt. This will make it easier for you to find employment opportunities and to create opportunities for yourself.
Some post-secondary training programs in floral design are offered at local colleges or universities, while others may be offered through regional or national organizations dedicated to gardening or floral design. There are also courses that take place entirely online. Associate degree programs will typically take two years to complete, while certificate programs can often be completed in less than one year.
There is national certification available for those who are interested in earning official credentials. Arkansas also has an organization which offers state-level certification in floral design. These types of certifications are not required to advance within the industry, but they could be appealing for many reasons. If you are just starting out and in need of a distinguished title to attract clients, certifications like these might be ideal.
Learning through hands-on experience, under the teaching of someone who is well-advanced within the trade, will help you become the best you can be. You'll be able to learn from your mistakes immediately, and you could also avoid common mishaps faced by new floral designers who do not work under a mentor. Reach out to florists, gardeners or horticulturists to find opportunities to job-shadow or intern.
National Certification for Floral Designers
There are multiple organizations offering national certification or membership as a floral designer. Among the most recognized of these organizations is the American Institute of Floral Designers (AIFD). This organization will administer the exam for you to receive your Certified Floral Designer (CFD) credential. This can be obtained by completing one of the options below:
Attend and successfully complete the appropriate floral design education programs at an AIFD Education Partner, approved State Floral Association or SAIFD Chapter (AIFD Student Chapter) and then pass the Professional Floral Design Evaluation (PFDE) online test.
Participate in the PFDE online test and hands-on design evaluation.
The AIFD approves education courses offered by the Arkansas Florist Association (AFA). If you wish to earn the CFD credential in this state, you will have the option to complete the necessary training courses provided by the AFA. Your instructor will then grant approval and submit your information directly to the AIFD. Next, you'll need to complete a CFD application and submit a $124 certification fee. You will then take the online test, and to pass you need to score 80 percent or higher.
Another option to earn the CFD title is to participate in the PFDE online test and hands-on design evaluation. To do this, you must first pay a $150 enrollment fee and then submit a $1,550 PFDE fee.
To maintain your CFD title, you will need to pay an annual fee of $124 on or before May 1st each year. Additionally, you will be responsible for completing at least 25 Continuing Education Units (CEUs) and submitting a renewal form every three years. The AIFD provides a list of the multitude of ways available to earn your CEUs.
The AFA also offers master florist and student florist certifications. These certifications consist of classes that take five to six months to complete and end with an exam. The Arkansas Master Florist certification is $1,275, while the student certification is $1,000.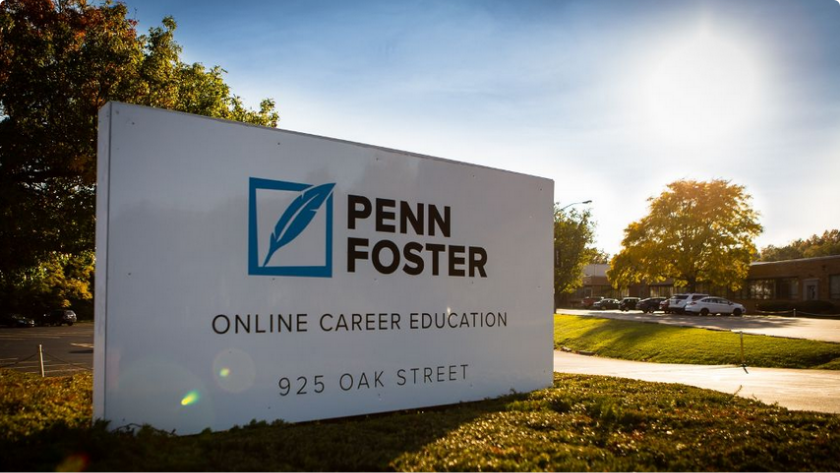 Featured School
Penn Foster Career School – Floral Design Career Diploma
Learn Online at a pace that's right for you
Affordable tuition with customized payment plans
Regionally and nationally accredited Career School
Learn the basics and tools of Floral Design, design techniques and styles, plant care and much more.
Call 1-800-851-1819 today.
Arkansas Schools for Floral Designers
Enrolling in a curriculum-based training program is not for everyone. Included below are course options ranging from one hour to five months long. Consider the opportunities below to find a training program that fits you:
Rose of Sharon Floral Designs is located in Fayetteville, Arkansas, and offers private design lessons, which focus on a variety of design techniques and specialties. Students can book as many lessons as desired at $50 each, and classes are no more than one-and-a-half hours long.
Zimmerman Events offers a course titled Business Behind the Blooms, offered by the company's owner, Jessica Zimmerman. The program is designed to train students on how to build a business in floral design. Classes take place entirely online, enrollment opens only once per year and there is currently a waitlist for the program. Jessica also offers one-on-one mentoring sessions for $400 per hour.
Penn Foster Career School offers a career diploma program in floral design, which can be completed in just five months. Tuition is currently about $640, and the program takes place entirely online.
Career Outlook and Salary Expectations
The Projections Managing Partnership (PMP) reports that, during the 10-year period between 2016 and 2026, there is expected to be a 1.8 percent decrease in the number of floral designers working in this state. The data show that there were 390 floral designers in Arkansas in 2016, and by 2026 there will be 380 florists working in this state.
In Arkansas, the Bureau of Labor Statistics (BLS) reported that floral designers earned an average of $11.69 per hour, which is equivalent to an annual income of $24,310, in 2017. The same data shows that the top 10 percent of floral designers in this state made an annual income of about $31,350 during the same year.
Working as a Floral Designer in Arkansas
The expected decline in the florist job market is not a surprise when we consider the rising popularity of online florists. Services like these eliminate the need for storefronts, which translates to fewer employees. This may also indicate a good time to become a freelance floral designer and create opportunities for yourself, by networking with local business owners or marketing yourself online as a floral designer.
In Arkansas, lorists can expect to earn the highest pay in cities like Jonesboro, Little Rock and Jacksonville.
Take the time out to become as knowledgeable as possible to position yourself as an expert. This way, customers will come to you because they are confident in your skillset and expertise.
University of Arkansas
1 University of Arkansas, Fayetteville 72701
Rose of Sharon Floral Designs
2015 C Main Dr, Fayetteville 72704
Zimmerman Events
850 Court St, Conway 72032
Southern Arkansas University
100 E. University, Magnolia 71753