How to Become a Floral Designer in New Mexico
Floral designers help people communicate through the language of flowers. By using their knowledge of different plant species and design elements, as well as psychological messages behind various color schemes, florists can construct beautiful arrangements that will connect with any audience. As a floral designer, you will also need to listen attentively to each customer's needs and requests in order to meet or exceed their expectations. Since floral arrangements are often requested for a broad spectrum of life's events, florists should be prepared to work directly with clients who may be in a wide range of emotional states. Communicating with empathy will be important to turn first-time customers into returning ones.
Requirements for Becoming a Floral Designer in New Mexico
You can become a floral designer in New Mexico with just a high school diploma or GED. It may also be possible to find employment in this state without either of these.
With no national or statewide regulations governing this career field, enrolling in a post-secondary education program will show employers that you are driven and motivated to find success as a floral designer. Degree and certificate programs can be completed in-person or online at local colleges, universities, or national and regional floral design organizations.
Apprenticeship programs will allow you to gain-hands on experience in a real-world setting, giving you the opportunity to learn on the job. Attending local garden club meetings and workshops or visiting retail flower shops could help you land an internship that may even lead to a full-time job offer upon completion. Be confident enough to express your ambition, along with your intention to be successful at this career, and you will find an opportunity that suits you well.
You may choose to earn the title of Certified Floral Designer (CFD) if you are interested in official credentials as a florist. You can use this nationally-recognized certification to earn higher compensation, or to increase your clientele if you'd like to work as a freelance florist.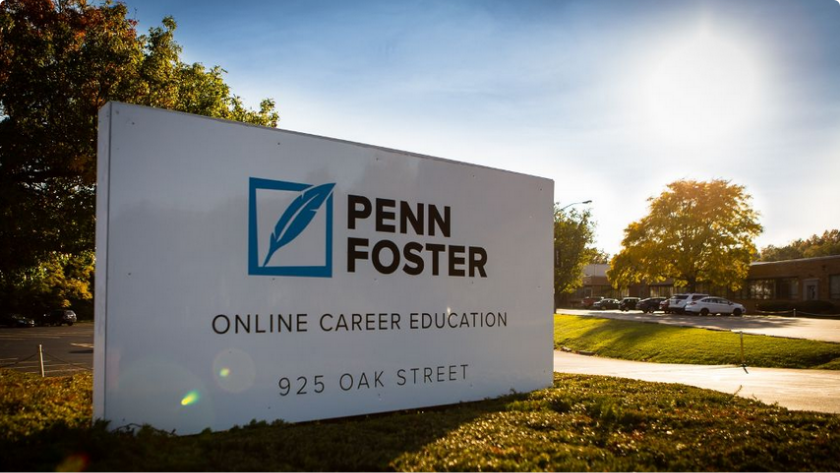 Featured School
Penn Foster Career School – Floral Design Career Diploma
Learn Online at a pace that's right for you
Affordable tuition with customized payment plans
Regionally and nationally accredited Career School
Learn the basics and tools of Floral Design, design techniques and styles, plant care and much more.
Call 1-800-851-1819 today.
New Mexico Schools for Floral Designers
To build your skill level as a floral designer, you will need to learn the tricks of the trade. Consider one of the training options below:
Cutting Edge Flowers is located in the city of Santa Fe, New Mexico, and offers a one-day floral design class, which lasts for just one hour. There will be no more than 10 participants in each class, and the cost of attendance is $65.
Penn Foster Career School offers students the opportunity to earn a Certificate of Completion in floral design, which can be completed entirely online in just five months. The cost of tuition is $640.
National Certification for Floral Designers in New York
Employers will often seek applicants who have a minimum of six months of professional experience in the floral design industry. You may also find employers who are willing to overlook this requirement for applicants who have national certification.
The CFD credential is offered exclusively through the American Institute of Floral Designers (AIFD). The organization requires those aspiring to earn this credential to do one of the following:
Complete a floral design education program at an AIFD Education Partner, an approved State Floral Association or an SAIFD Chapter (AIFD Student Chapter), and score an 80 percent or higher on the Professional Floral Design Evaluation (PFDE) online test.
Complete the PFDE online test with a score of 80 percent or higher and participate in the hands-on design evaluation.
Those who complete one of the above requirements will receive a CFD pin, certificate and a listing in the AIFD's online and printed directories.
Since there are currently no AIFD-approved education programs offered in New Mexico, earning certification in this state will require you to complete the PFDE online test as well as the hands-on design evaluation. To do this, you will need to pay a $150 enrollment fee along with a PFDE exam fee of $1,550.If you would like to remain a CFD, you will need to pay an annual fee of $124 on or before May 1st of each year. Additionally, you will be expected to complete at least 25 Continuing Education Units (CEUs) every three years, which can be done by attending a selection of approved workshops, seminars, presentations and more.
Career Outlook and Salary Expectations
According to Projections Managing Partnership (PMP) data, there were 270 people employed as floral designers in New Mexico during 2016. By 2026, the data show there will likely be just 250 florists working in this state, which signifies a 6.8 percent decline during this 10-year period.
The Bureau of Labor Statistics (BLS) reported in 2017 that floral designers earned $10.88 per hour on average in New Mexico, which is equivalent to about $22,630 per year. The highest paid florists working in this state earned $30,160 during the same year.
Working as a Floral Designer in New Mexico
New Mexico cities like Santa Fe, Albuquerque and Rio Rancho are the areas where floral designers will earn the highest compensation in this state.
Working as a floral designer can be a rewarding career if you enjoy being creative, caring for plant life and being responsible for adding a special touch to important and memorable events. As a freelance floral designer, you may decide to grow your own flower garden or source flowers locally. Work will also be available in local gardens, greenhouses, retail flower shops, floral design studios and more. If you believe this could be the career for you, make the decision to develop your knowledge in the field and create a strategy to maximize your success as a floral designer.
Cutting Edge Flowers
3482 Zafarano Dr B, Santa Fe 87507