How to Become a Floral Designer in Colorado
Floral designers, or florists, are responsible for making decorative arrangements, bouquets and displays out of flowers and greenery. These displays may be seen at weddings, anniversary parties, funerals and many other types of events and occasions. Florists should know many details about plants, including what flowers and colors blend together to make the most visually pleasing displays. Therefore, florists should be creative and have artistic ability. They also should have great communication skills. They need to be able to work with their customers to make sure they stay within their budget and meet their expectations. Florists should also know about plant care, as they will most likely be caring for flowers and plants beforehand and then explaining to customers how to care for the arrangements after they are delivered.
Requirements for Becoming a Floral Designer in Colorado
In the state of Colorado there are no minimum educational or licensing requirements to work in floral design. It is therefore left up to the employer to decide what qualifications an employee should meet. Minimum requirements usually include a high school diploma or equivalent, but some employers may hire an entry-level employee that has neither. A post-secondary training program, or floral design classes or workshops, are not mandatory to work as a florist, but the extra education can be very useful. National certification can also help you to attract more clients if you freelance, and to potentially earn a higher salary if you work for an employer.
Colorado Schools for Floral Designers
Completing a formal training program or floral design workshops or classes will help you prepare for a career in floral design. There are a quite a few options in Colorado for those interested in classes in floral design, including:
Front Range Community College. Front Range Community College offers a certificate in floral design at their Larimer campus. This program helps students who are interested in working in floral design or owning a floral design business. Students in this program will also learn flower shop management and plant and flower care. This program consists of 18-19 credit hours and can be completed in two years.
Arapahoe Community College. Arapahoe Community College in Littleton also offers a certificate in floral design. You will receive a certificate after the last class is completed, or classes can be taken individually if you are not pursuing a certificate. The cost is $69 per class, and some classes require a $25 material fee. If you are completing the program for a certificate, all classes must be completed within one year of your registration. The classes include Introduction to Floral Design, Concepts and Containers, Creating Style, Shape and Color and Arrangement Workshop and Critique.
Palmer School of Floral Design. Located in Fort Collins, the Palmer School of Floral Design offers a certificate program that consists of four 25 credit-hour classes. All classes are required for certification, and the classes are limited to 15 students each. Classes meet on Mondays, Tuesdays and Thursdays from 9am to 3pm. The tuition for the entire program is approximately $3200.
The School of Floral Arts. The School of Floral Arts in Denver offers a floral design certificate program that can be taken during the daytime over five weeks, or through evening classes over 10 weeks. The program is only offered four times per year. The total tuition cost is $2,150.00, and this includes all materials and fees. This program offers job placement assistance for students who complete it.
National Certification for Floral Designers in Colorado
Some states offer statewide certification in addition to the national certification that is offered to floral designers. This certification is regulated by the Floral Association of the Rockies (FAR), and it is approved by the American Institute of Floral Designers (AIFD), meaning it will help you get national certification if you are interested. You must pass an exam on flower and plant care and floral design. The FAR offers training classes for this certification and a study manual is also available. The exam costs $600, and six continued education credits must be taken yearly to remain certified.
National certification is not required, but it will show that you are dedicated to your career as a floral designer and are interested in knowing all you can about the craft. National certification is an option to consider if you are you are planning on working as a freelance floral designer. The AIFD is the organization that regulates national floral designer certification. There are two ways you can become a certified floral designer (CFD):
If the state in which you live has a school or State Floral Association that offers an AIFD-approved program, you can complete one of those programs and then take the Professional Floral Design Evaluation (PFDE). The PFDE is an online exam that is accompanied by a hands-on design evaluation. In Colorado, the state certification program is AIFD approved. Also, the certificate programs presented by the Palmer School of Floral Design and the School of Floral Arts are approved by the AIFD.
If an AIFD approved program is not available in your state, you can still take the PFDE. A $150 enrollment fee and a $1,550 exam fee will be required.
You will earn the title of CFD once you have passed the PFDE. You will receive a certificate and pin, and you will also be recognized in the AIFD directory as a CFD. To remain certified, you must complete 25 continued education credits through workshops or seminars over a three-year period and pay an annual fee.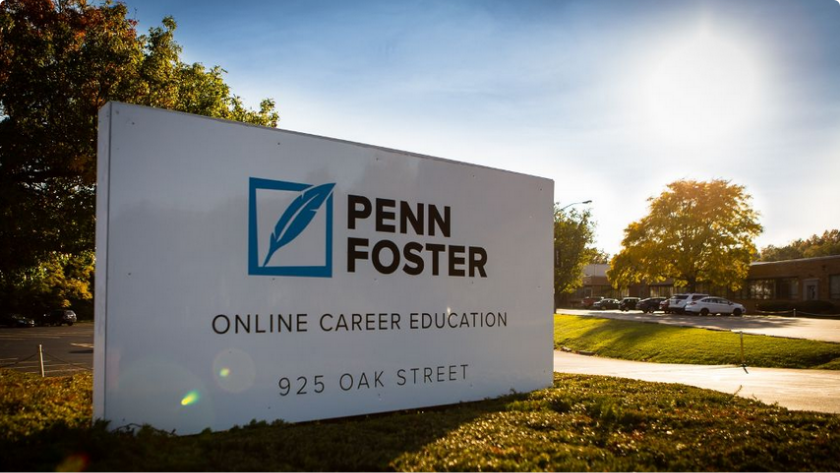 Featured School
Penn Foster Career School – Floral Design Career Diploma
Learn Online at a pace that's right for you
Affordable tuition with customized payment plans
Regionally and nationally accredited Career School
Learn the basics and tools of Floral Design, design techniques and styles, plant care and much more.
Call 1-800-851-1819 today.
Career Outlook and Salary Expectations
According to Projections Managing Partnership (PMP) data, there were 1,480 floral designers working in Colorado in 2016. There are expected to be 1,660 floral designers working in the state by 2026. This is a 12.4 percent increase, which is excellent news for those who are interested in floral design in Colorado, as the profession is expected to decline nationally in the 10-year period between 2016 and 2026.
The Bureau of Labor Statistics states that, in 2017, floral designers in the state earned an average of $15.21 hourly, or $31,630 yearly. That same year, the top 10 percent of floral designers in the state earned $45,450. Salary will also differ by location. Floral designers in Denver average $31,780 annually, while those in Grand Junction make an average of $35,200, and florists in Fort Collins average $36,650 per year.
Working as a Floral Designer in Colorado
In Colorado, floral designers may find work in gardens, greenhouses, flower shops and the floral departments of supermarkets. Or, you may choose to open your own flower shop or design studio, or work as a freelance florist. In addition to the cities of Denver, Fort Collins and Grand Junction, the highest paid and highest number of floral designers can be found in the cities of Boulder, Colorado Springs, Greeley and Pueblo.
Inexperienced florists may want to consider a certificate program, national certification or working as an intern or apprentice for a certified florist. In a year or less, you can complete a training program, become nationally certified and be ready to work as a floral designer anywhere in the state of Colorado.
Front Range Community College
5900 S. Santa Fe Drive, Littleton 80120
Arapahoe Community College
5900 S. Santa Fe Drive, Littleton 80120
Mr. K's Floral Design School of Denver
8555 W Belleview Ave., G23, Littleton 80123
Front Range Community College
3645 W 112th Ave, Westminster 80031
Palmer School Of Floral Design
2528 S. College Ave, Fort Collins 80525
UNION27
3275 W 14th Ave, #101, Denver 80204