How to Become a Floral Designer in Idaho
Some of life's most memorable moments can come with intense emotions that words are unable to express. For these moments, symbolic gestures may be more useful. Floral designers are there to design breathtaking arrangements that fit each moment perfectly. To be successful in this industry, you need to understand how different flower species and their colors will work together to kindle varying emotions in people. Being skilled in this area along with having a passion for floral artistry will help you climb the ladder in this career field.
Floral designers should be very familiar with gardens, greenhouses and the environments where plants will grow. You may be responsible for growing flowers or you could be more involved in picking and cutting flowers to arrange them. Either way, understanding the needs of each plant is key. This will help you communicate to customers what they should expect from different types of products like bouquets, wreaths, flower baskets and more.
Requirements for Becoming a Floral Designer in Idaho
No national or state organizations regulate the practice of floral design. This allows employers to determine what skill level is required to hire a florist. While most businesses will have minimum requirements of a high school diploma or GED, some organizations are willing to hire florists without either of these.
If you want to build a career in floral design, opting to get some post-secondary training under your belt is a decision you won't regret. This kind of training will expand your entire realm of opportunity within the field. Floral design courses can be taken at local colleges, universities, or regional and national organizations dedicated to educating horticulturists. Certificate programs can be completed in less than one year. You can also opt to earn a degree, which usually takes about two years to complete.
Internships and apprenticeships are a great way to learn a wealth of information without having to pay out-of-pocket. Opportunities like these will allow you to gain experience in a way that is up close and personal. If you take the initiative, you may find that an internship or apprenticeship will catapult you into a thriving career.
You can earn national certification in floral design if you are interested having official credentials. You can use these certifications to earn a higher salary when you begin your job hunt or as a marketing tool if you will become a freelance floral designer. No matter what you use it for, it will show that you've gone the extra mile to distinguish yourself within the industry.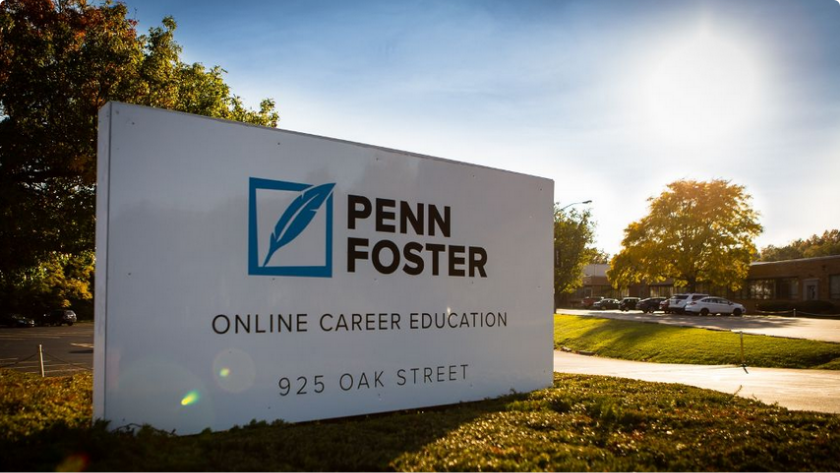 Featured School
Penn Foster Career School – Floral Design Career Diploma
Learn Online at a pace that's right for you
Affordable tuition with customized payment plans
Regionally and nationally accredited Career School
Learn the basics and tools of Floral Design, design techniques and styles, plant care and much more.
Call 1-800-851-1819 today.
Idaho Schools for Floral Designers
Your education as a floral designer will be a big part of what determines how you progress in the trade. If you decide to earn your education through taking courses in-person or online, one of the options below may suit you well:
Brigham Young University-Idaho is a private university located in the city of Rexburg. Students can earn an Associate of Applied Science in Horticulture with an emphasis in Floral Design. Students will learn interpretive and competitive design, artistry of wedding and event flowers, and more. The program will take about two years to complete, and tuition is currently about $5,000 per semester.
Nicole's Classes offers online courses in floral arranging, photography, logo design and more. Classes are divided into four weeks, and within those weeks students can complete coursework at their own pace. Homework is due every Sunday night, and students have unlimited email access to the instructor throughout the duration of the course. Tuition is $125.
Penn Foster Career School is based entirely online and offers students a Certificate of Completion in Floral Design, which can be completed in just five months. If paid in full, tuition is about $640.
National Certification for Floral Designers in Idaho
Six months of experience is a standard requirement to be hired as an entry-level floral designer. If you take the initiative to become a Certified Floral Designer (CFD), you may find that some employers will be willing to accept this certification in place of professional experience.
The CFD credential is administered by the American Institute of Floral Designers (AIFD). CFD status requires you to complete one of the following:
Attend and successfully complete the appropriate floral design education programs at an AIFD Education Partner, approved State Floral Association or SAIFD Chapter (AIFD Student Chapter) and then pass the Professional Floral Design Evaluation (PFDE) online test.
Participate in the PFDE online test and hands-on design evaluation.
You will receive a CFD certificate and pin, as well as a listing in the AIFD online and printed directories when you earn this credential.
Idaho does not provide any AIFD-approved education programs, so to earn the CFD title in this state you will have to complete the PFDE online test as well as the hands-on design evaluation. This requires payment of a $150 enrollment fee and a $1,550 PFDE exam fee.
AIFD requires that you complete at least 25 Continuing Education Units (CEUs) every three years, and pay an annual fee of $124 to maintain the CFD title. CEUs can be earned by attending workshops, state conventions, public presentations and more. The number of CEUs given will vary depending on the type of event you choose to attend.
Career Outlook and Salary Expectations
The Projections Managing Partnership (PMP) reports that there will be a 2.2 percent decline in floral designers in Idaho during the 10-year period from 2016 to 2026. Their data show there were 320 people employed as florists in Idaho in 2016. By 2026, the PMP reports there will be 310 floral designers working in this state.
Florists working in Idaho earned an average of $11.55 per hour in 2017, according to Bureau of Labor Statistics (BLS) data. This is equivalent to $24,020 per year. According to the same data, the highest paid floral designers in this state earned $30,540 during the same year.
Working as a Floral Designer in Idaho
In the coming years, the career of floral design is expected to see a decline; however, this is not a reason to choose another occupation. It does, however, indicate that you need to market yourself in a way that will be unique. Create an online portfolio so people can see your work and consider offering complimentary floral arrangements in exchange for testimonials or recommendations.
Idaho cities like Coeur d'Alene, Boise and Meridian are where some of the highest paid floral designers in the state can be found working. You can expect to find work in a retail storefront, a local garden or greenhouse, a supermarket or online. You may also choose to start your own freelance floral design business.
The more you know about the industry, the more insight you can share with customers or clients, allowing them to see you as a trusted expert in floral design.
Brigham Young University-Idaho
525 South Center St, Rexburg 83460