How to Become a Floral Designer in Washington
The art of floral design has been around for centuries. Floral designers, also known as florists, skillfully arrange flowers and plants using the elements and principles of floral design. As a floral designer you might be responsible for creating a single arrangement such as a bouquet or corsage for prom, or you may have to create displays for an entire room for a banquet or wedding. You must be able to display a sense of creativity and pay attention to detail. As a florist you must also be able to communicate well with your customers and be able to handle emotional situations. You will be working with customers through both happy and sad occasions. If this sounds appealing, you should consider becoming a floral designer in the state of Washington.
Requirements for Becoming a Floral Designer in Washington
In Washington, you can find work as a floral designer with only a high school diploma or GED. Sometimes neither is required, and there aren't any other statewide or national requirements to work in this job field. You can learn the skills you need while working as an assistant or intern under the supervision of an accomplished floral designer. However, you may also choose to enroll in floral design classes at a local college or attend arranging workshops. Even if you have a little experience, these can help you learn new skills and techniques to help you excel in your floral design career.
Becoming a certified floral designer (CFD) by achieving national certification is also a consideration. This credential could possibly earn you a higher salary and help you to bring in prospective clients if you are working as a freelance florist.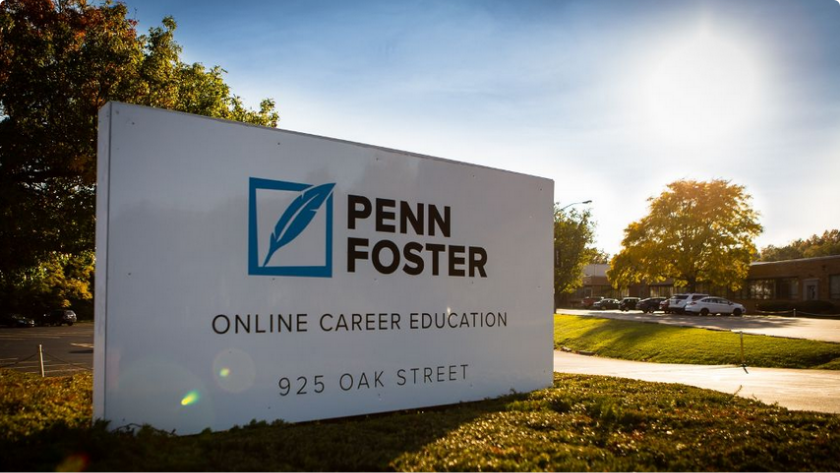 Featured School
Penn Foster Career School – Floral Design Career Diploma
Learn Online at a pace that's right for you
Affordable tuition with customized payment plans
Regionally and nationally accredited Career School
Learn the basics and tools of Floral Design, design techniques and styles, plant care and much more.
Call 1-800-851-1819 today.
Washington Schools for Floral Designers
If you are interested in pursuing a formal education in floral design, there are several options out there. Most are certificate programs, but some schools do offer degree programs. There are also classes and workshops available. Here are a couple of options you must consider in Washington:
Fiori Floral Design.

The Fiori Floral Design studio in Seattle offers a variety of floral design classes. Upcoming classes include Fall Focus Floral Design, Fall Texture Box Floral Arrangement, Holiday Wreath Decorating and Holiday Centerpiece Class. Class prices range from $100 – $165, and the cost includes materials. Students also get to keep what they design. Private classes are available as well.

Penn Foster Career School.

Penn Foster Career School offers several online programs, one of them being a certificate program in floral design. This program consists of eight courses that include hands-on activities and a final exam. Depending on the pace that you're able to take the classes, you can complete the program and receive a certificate in floral design in just five months. Tuition is approximately $640 and can be paid in monthly installments or all at once.
National Certification for Floral Designers in Washington
While there aren't many requirements for working as a floral designer, many employers will prefer an individual who has some experience or credentials to show that they are dedicated to their career. Holding national certification as a CFD is an idea, especially if you have no work experience. This certification is provided through the American Institute of Floral Designers (AIFD). To get this certification you must do one of the following:
Complete an AIFD-approved program in floral design through an AIFD Education Partner or State Floral Association, and pass the Professional Floral Design Evaluation (PFDE) online exam with an 80 percent score or higher

Take and pass the PFDE online exam and hands-on design evaluation if your state does not have any AIFD-approved programs
There are no AIFD approved educational programs in Washington, so the only way to become certified would be to take and pass the PFDE. A $150 enrollment fee and a $1,550 exam fee will apply. Those who pass the exam will receive certification as well as a pin. They will also be listed in the AIFD directories. You must pay an annual fee and take 25 or more continued education units (CEUs) every three years to remain certified.
Career Outlook and Salary Expectations
In 2016, there were 1,680 working as florists throughout Washington. It is predicted by the Projections Managing Partnership (PMP) that there will be 1,710 florists in the state by the year 2026. This is a 2.3 percent increase, which is small but significant, considering many states will be seeing a decrease in the number of florists during that 10-year period.
According to the Bureau of Labor Statistics (BLS), floral designers in Washington earned an average $15.71 hourly and $32,670 annually in 2017. The highest paid floral designers in the state earned $45,790 that same year.
Working as a Floral Designer in Washington
There are opportunities for work as a floral designer across the state, but the cities of Seattle, Spokane and Tacoma employ the most floral designers in Washington. You can expect to find work in flower shops, gardens and greenhouses. You may also opt to work as freelancer where you can create your own schedule. Whatever venue you choose, with the expected increase of florists in the state over the coming years, now is a great time to consider becoming a floral designer in Washington.
Rusted Vase Co.
5228 University Way NE, Seattle 98105

(425) 280-8069
Seattle Wholesale Growers Market
665 South Orcas Street, Seattle 98108

(206) 838-1523
Thatch Floral
4100 Densmore Ave. N, Seattle 98103

(206) 947-8239
Tobey Nelson Events + Design
Coles Rd, Langley 98260

(360) 632-0686
Botanique
17606 Newberg Rd., Snohomish 98290

(206) 406-7876
Triple Wren Farms
2424 Zell Rd, Ferndale 98248

(360) 296-5357
Clark College Economic & Community Development
500 Broadway Street, Suite 200, Vancouver 98660

(360) 992-2939
My Garden Over Floweth
33526 W SR 14, Paterson 99345

(509) 727-6033
Fiori Floral Design
Seattle 98103

(206) 329-3944
Spokane Community College
1810 N Greene Street, Spokane 99217

(509) 434-5162