How to Become a Floral Designer in Minnesota
The career of floral design requires excellent communication skills, superior knowledge of plant life and a keen eye for aesthetics. Florists are responsible for caring for and cutting live flowers, in order to craft arrangements like bouquets, centerpieces, displays and more. As a floral designer, you will also be responsible for choosing the appropriate design elements to construct each piece.
Some clients may approach you with a long list of expectations, while others will allow you to have full creative control. In both situations, it is important to ensure that you understand all aspects of your client's needs in order to serve them well. You will also need to communicate with them about what you are able to produce, so each client understands what to expect from your work.
Requirements for Becoming a Floral Designer in Minnesota
Since there are no national or statewide requirements for becoming a floral designer, employers will set their own standards for potential candidates within this industry. In most cases, this means you will be able to find entry-level employment with at least a high school diploma or GED. There are also some cases in which you may find an employer willing to hire candidates without either of these.
To maximize your learning opportunities, it may be in your best interest to enroll in a post-secondary training program in floral design. These programs can be found at local colleges and universities, as well as national and regional floral design associations.
Completing an internship is another great way to build upon your current level of knowledge and skill. Networking with industry peers in-person and online is a great way to inquire about possible mentorship or apprenticeship opportunities. Choose to attend as many workshops, seminars, presentations and industry meetings as possible, so you can speak with experienced professionals face-to-face and express your interest in advancing in this career.
You may choose to become nationally certified if you are interested in earning an official title to exemplify your skill level within the trade. Certified Floral Designers (CFDs) use this title to increase clientele or to earn higher levels of compensation. Additionally, you may choose to earn statewide certification in states where these credentials are available. Becoming certified is completely voluntary and is typically not a requirement to find employment.
Minnesota Schools for Floral Designers
If you are interested in receiving some floral design training from experienced professionals, you may want to consider one of the options below:
Koehler & Dramm Institute of Floristry is located in the city of Minneapolis and offers several courses and workshops in floral design. Course offerings include Foundations, Intermediate, Advanced and Capstone. Each of these courses can be completed with 40 hours of class time, and tuition for each course is $825.
Spruce Flowers and Home is also located in the city of Minneapolis. Workshop classes are available for aspiring florists, team outings or just for fun. These are one-day classes that range from just $15 to $175 to attend.
Minneapolis School of Flower Design offers a selection of four different floral design courses. The most basic course can be completed in one day, while the most intensive course will take one week to complete. Tuition ranges from $150 to $1,850, depending on the course you select.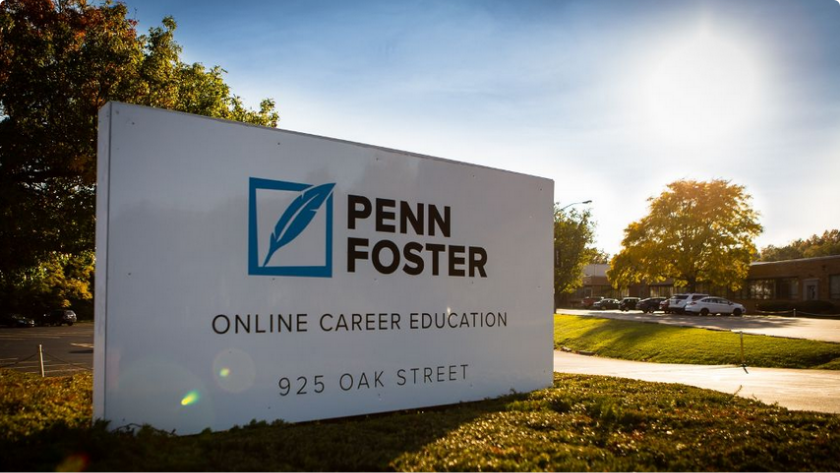 Featured School
Penn Foster Career School – Floral Design Career Diploma
Learn Online at a pace that's right for you
Affordable tuition with customized payment plans
Regionally and nationally accredited Career School
Learn the basics and tools of Floral Design, design techniques and styles, plant care and much more.
Call 1-800-851-1819 today.
National Certification for Floral Designers in Minnesota
You may find that employers tend to seek candidates who have at least six months of professional experience as a floral designer. If you choose to earn the CFD credential, however, employers may be willing to hire you even without any professional experience under your belt.
The American Institute of Floral Designers (AIFD) is one of the most prestigious organizations offering credentials for florists across the country. To become a CFD, the AIFD requires that you complete one of the following:
Complete a floral design education program at an AIFD Education Partner, an approved State Floral Association or an SAIFD Chapter (AIFD Student Chapter) and score an 80 percent or higher on the Professional Floral Design Evaluation (PFDE) online test.
Complete the PFDE online test with a score of 80 percent or higher and participate in the hands-on design evaluation.
To commemorate your new status as a CFD, you will receive a certificate, a pin and a listing in the AIFD's online and printed directories.
The AIFD approves courses offered by the Minnesota State Florist Association, however these course offerings have been temporarily suspended. You may check their website periodically for any updates.
Another option for earning certification in this state is to participate in the PFDE online test and hands-on design evaluation. This requires a $150 enrollment fee, as well as an exam fee of $1,550.
To maintain the CFD title, you will need to pay an annual fee of $124 on or before May 1st each year. Additionally, you will need to complete at least 25 Continuing Education Units (CEUs) every three years, which can be done by attending workshops, local presentations and more.
Career Outlook and Salary Expectations
According to the Bureau of Labor Statistics (BLS), floral designers in Minnesota earned an average hourly income of $14.70 in 2017. This is equivalent to $30,570 per year. The highest paid florists in this state earned $44,880 during the same year.
The Projections Managing Partnership (PMP) released data in 2016 that indicated there were 1,150 people employed as floral designers in Minnesota at the time. The PMP expects this number to drop to 930 by 2016, which signifies a 19 percent decline in the number of florists working in this state during this 10-year period.
Working as a Floral Designer in Minnesota
As a floral designer, you can expect to find work in a local garden, greenhouse, retail flower shop, floral design studio or the flower department of your local supermarket. Speak to your customers about the lifespans of the plants they are choosing, and be sure to enlighten them on how they can make the most out of their investment.
Florists in this state will likely earn the most working in the cities of Minneapolis, Minnetonka and Saint Paul.
Although this career field is expected to see a decline in the coming years, you can still find your niche within the market by using your creativity, passion and drive to succeed. You may also consider becoming a freelance floral designer to further maximize your opportunities for growth within the trade.
Koehler & Dramm's Institute of Floristry
2407 East Hennepin Avenue, Minneapolis 55413
SPRUCE FLOWERS AND HOME
1621 E Hennepin Ave, Suite 225, Minneapolis 55414
Minneapolis School of Flower Design
2265 West County Rd. #C, Roseville 55113
Central Lakes College
501 West College Drive, Brainerd 56401