How to Become a Floral Designer in Maine
You can tell someone you love them simply by sending them a dozen red roses. You can also say, "I'm sorry" or "Congratulations," with a floral arrangement. A skilled floral designer knows what types of flowers, colors and design elements should be used to convey each sentiment.
Florists may be responsible for growing flowers, caring for plant life or using decorations, embellishments and other tools to create breathtaking displays, centerpieces, bouquets and more.
Requirements for Becoming a Floral Designer in Maine
There are no national or state laws regulating the field of floral design. Employers will decide what candidates need in order to qualify for a position as a floral designer, and often these requirements include a high school diploma or GED, at minimum. In some cases, employers will be willing to hire candidates without either of these.
Although post-secondary education is not needed to find employment, it will help if you're interested in advancing within this field. Floral design courses will teach you popular design techniques, help you choose appropriate tools and materials, and educate you on the proper ways to ensure the lifespans of different plants. Training programs can be found at local colleges and universities as well as regional or national floral design associations.
Completing an internship program in addition to your coursework will lead to an impressive resume. You may also decide to seek an internship opportunity in place of a traditional training program. No matter what you decide, this hands-on training will teach you what to expect in a professional setting, allowing you to develop your skills quickly. Internships can be found online or in-person at local industry events, workshops, or simply by visiting a retail flower shop to inquire about available opportunities.
National certification is available to those interested in earning an official title to distinguish themselves from the competition. Becoming a Certified Floral Designer (CFD) can help you increase your salary at work or help you attract potential clients as a freelance florist.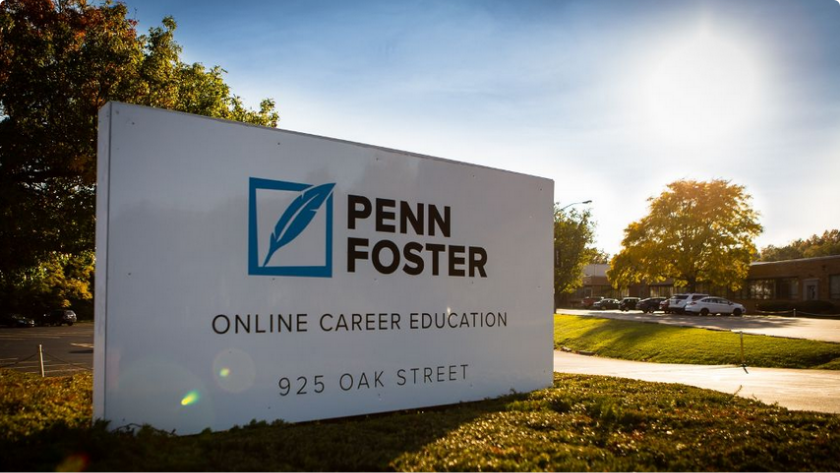 Featured School
Penn Foster Career School – Floral Design Career Diploma
Learn Online at a pace that's right for you
Affordable tuition with customized payment plans
Regionally and nationally accredited Career School
Learn the basics and tools of Floral Design, design techniques and styles, plant care and much more.
Call 1-800-851-1819 today.
Maine Schools for Floral Designers
Completing a training program or attending a series of workshops in floral design will allow you to meet others with similar interests and could result in business partnerships. These programs will teach you the tricks of the trade to prepare you for a long-lasting career.
Maine State Florists and Growers Association offers a Professional Certified Florist (PCF) program, which consists of 12 classes and a final exam. The final exam must be completed with a score of 80 percent or higher in order to earn certification. The entire course will cost a total of $750 and is designed to be completed within six months. You are also required to become a member of the MSFGA in order to earn this certification. Membership starts at $20 per year.
Studio Flora is located in the city of Windham and offers a series of six classes in floral design. These classes are $39 each and last for one hour each. After completing the six classes, Studio Flora will award participants with a gift, encouraging them to continue their learning journey within the craft.
Penn Foster Career School offers a Certificate of Completion in floral design, which can be earned in just five months. Tuition is currently about $640, and the program takes place entirely online.
National Certification for Floral Designers in Maine
While many employers will prefer candidates to have at least six months of professional experience, you may find that you are able to bypass this requirement if you earn the CFD credential.
To become a CFD, you'll need to meet the requirements set forth by the American Institute of Floral Designers (AIFD). These requirements state that candidates will need to complete one of the following to earn certification:
Complete a floral design education program at an AIFD Education Partner, an approved State Floral Association or an SAIFD Chapter (AIFD Student Chapter) and pass the Professional Floral Design Evaluation (PFDE) online test with a score of 80 percent or higher.
Complete the PFDE online test with a score of 80 percent or higher and participate in the hands-on design evaluation.
After fulfilling one of the above requirements, you will receive a CFD certificate and pin, as well as a listing in the AIFD's online and printed directories.
The AIFD approves education programs offered by the Maine State Florists and Growers Association. When you complete the approved courses, your instructor will need to submit your information directly to the AIFD, which will confirm your eligibility to take the CFD exam. This will require you to pay a fee of $124 before sitting for the exam.
Alternatively, you may decide to earn CFD certification by completing the online test and hands-on design evaluation, which will require payment of a $150 enrollment fee and an exam fee of $1,550.
To maintain your CFD title, you will need to pay an annual fee of $124. Additionally, you will be required to submit documentation that you've completed at least 25 Continuing Education Units (CEUs), which can be earned by attending workshops, state conventions, public presentations and more. The amount of CEUs earned will be determined by the event you choose to attend. The AIFD provides an online list of the many ways available to earn CEUs.
Career Outlook and Salary Expectations
The Projections Managing Partnership expects there to be no change in the job market for Maine floral designers in the 10-year period from 2016 to 2026. The data show there were 320 florists working in this state during 2016 and project that, by 2026, there will still be 320 floral designers employed in Maine.
Bureau of Labor Statistics (BLS) data show that, in 2017, florists employed in this state earned an average of $12.51 per hour, or $26,020 per year. The top 10 percent of floral designers in Maine earned $31,770 during the same year.
Working as a Floral Designer in Maine
Floral designers in Maine can expect to earn the highest salary in cities like Portland, South Portland and Westbrook.
You may need to work outdoors, cutting live flowers and selecting greenery to include in different arrangements. Floral designers can also be found working in local greenhouses, gardens, retail flower shops, floral design studios and more. Your creative flair, passion for artistry and dedication to the craft is what will determine the level of success you will achieve as a floral designer.
Broadturn Farm
388 Broadturn Rd, Scarborough 4074
https://broadturnfarm.com/
Studio Flora Inc.
899 Roosevelt Trail, Windham 4062
Chapel Hill Floral
453 Hammond Street, Bangor 4401
Meadow Ridge Perennial Farm
316 Back Street, Hebron 4238
Maine State Florists and Growers Association
97 Penobscot Ave, Millinocket 4462