How to Become a Floral Designer in South Carolina
Floral arrangements are heartwarming ways to communicate feelings of adoration, compassion, joyfulness and many other emotions. People attach a wide variety of meanings to different flowers, and these meanings are illustrated through elements like colors, shapes and even fragrances. Skilled floral designers know exactly how to use these elements to create products that impress and satisfy their customers.
You may often need to interact directly with customers who are in intense emotional states. This is because floral arrangements are needed for a broad spectrum of life's events, from weddings to funerals. Using empathy will be important to show your concern and to communicate with customers in a way that builds valuable connections.
Requirements for Becoming a Floral Designer in South Carolina
Since there are no national or statewide regulations governing the career of floral design, your potential employer will decide what requirements you need to meet in order to be hired. Most times, you will need at least a high school diploma or GED; however in some cases, you can find employment without either of these.
While you do not need formal training to find an entry-level job, it is recommended that you complete a post-secondary education program in order to build upon your skills and expertise. You can find a certificate or degree program in floral design at a local college or university. You may also choose to earn certification through a national or regional floral design association. While certification can be completed in one year or less, degree programs will typically take two years to complete.
Completing an internship is another great way to get real-world training as a floral designer. You may find these opportunities by networking with industry colleagues and expressing your interest to advance within the trade. This could allow you to connect with an experienced professional who is willing to take you under their wing and share with you the tricks of the trade.
willing to take you under their wing and share with you the tricks of the trade.
You can choose to earn national certification if you are interested in an official title to distinguish yourself from the competition and show that you are knowledgeable within the field. The Certified Floral Designer (CFD) credential can be used to market yourself as a freelance florist, or to find traditional employment opportunities that pay more and require greater responsibility than an entry-level job.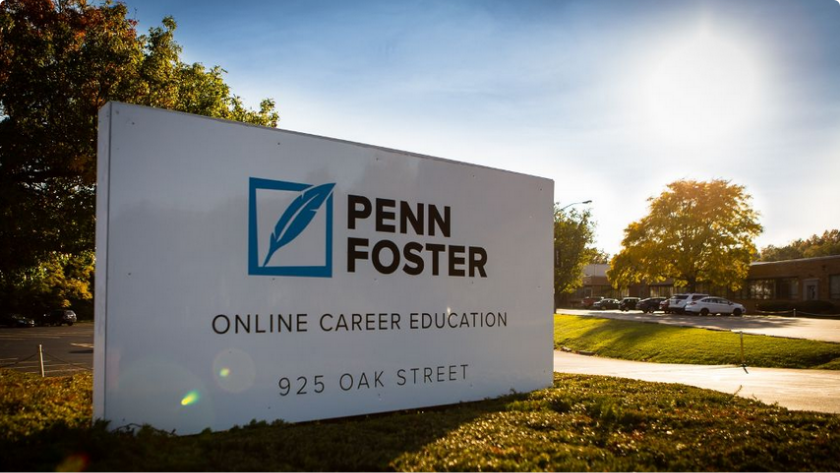 Featured School
Penn Foster Career School – Floral Design Career Diploma
Learn Online at a pace that's right for you
Affordable tuition with customized payment plans
Regionally and nationally accredited Career School
Learn the basics and tools of Floral Design, design techniques and styles, plant care and much more.
Call 1-800-851-1819 today.
South Carolina Schools for Floral Designers
Taking courses or attending workshops is a great way to learn more about floral design. One of the following educational options may be suitable for you:
Midlands Technical College is located in the city of Columbia and offers a floral design certificate course, which costs $399 to attend and can be completed in about one month. The advanced course will also take one month to complete, and costs $195 to attend.
Trident Technical College offers a Certificate of Completion in floral design. The program costs about $1,641 to enroll. Classes take place in-person and can be completed in less than six months.
Penn Foster Career School offers a Certificate of Completion in floral design, which can be completed in just five months. The program takes place entirely online, and tuition is currently about $640.
National Certification for Floral Designers in South Carolina
Many employers will be willing to hire floral designers with no formal training and no official credentials. A typical requirement is six months of professional experience. If you choose to become a CFD, it is also possible that you will find employment without having any professional experience.
To become a CFD, you must follow the rules set by the American Institute of Floral Designers (AIFD). These rules require candidates to complete one of the following:
Complete a floral design education program at an AIFD Education Partner, an approved State Floral Association or an SAIFD Chapter (AIFD Student Chapter) and score an 80 percent or higher on the Professional Floral Design Evaluation (PFDE) online test.
Complete the PFDE online test with a score of 80 percent or higher and participate in the hands-on design evaluation.
Completion of one of the above options will earn you a CFD pin and certificate, as well as a listing in the AIFD's online and printed directories.
To earn the CFD credential in South Carolina, you will need to complete the PFDE online test and hands-on design evaluation, since this state currently offers no AIFD-approved training programs. The test and evaluation require a $150 enrollment fee, along with an exam fee of $1,550.
The AIFD requires all CFDs to pay an annual fee of $124 to maintain their certification. Additionally, all CFDs must complete at least 25 Continuing Education Units (CEUs) every three years, which can be earned by attending a selection of floral design workshops, seminars and presentations.
Career Outlook and Salary Expectations
During the 10-year period between 2016 and 2026, South Carolina is expected to see a 5.1 percent decline in the number of floral designers employed in this state. The Projections Managing Partnership (PMP) has presented data indicating that during 2016, there were 690 florists working in this state and by 2026 this number is expected to drop to 650.Floral designers in South Carolina earned an average hourly wage of $12.48, or $25,950 annually, as reported by the Bureau of Labor Statistics (BLS) in 2017. The top 10 percent of floral designers in this state earned $31,450 during the same year.
Working as a Floral Designer in South Carolina
The highest paid floral designers in South Carolina work in cities like Rock Hill, Greenville and Charleston.
You may prefer working directly with flowers by cutting and caring for them in a garden or greenhouse. Work will also be available in floral design studios or in the flower departments of local supermarkets. Working as a freelance floral designer will allow you to create your own schedule and choose your work location. Get started today by finding out which option is best for you.
Midlands Technical College
P.O. Box 2408, Columbia 29202
Floral Design School of Columbia
302 Senate Street, Columbia 29201
Trident Technical College
PO Box 118067 CE-M, Charleston 29423
Spartanburg Community College
PO Box 4386, Spartanburg 29305