How to Become a Floral Designer in Wisconsin
Floral designers have a love and appreciation for plant life, as well as an enjoyment for aesthetics. As a florist, you will need to use your knowledge of design elements, color schemes, flower species and industry techniques in order to craft arrangements for a wide variety of life's events. These events may include graduations, weddings, funerals, anniversary celebrations and more.
Since floral designers often need to work with customers who may be deeply depressed, or exuberantly excited, depending on the nature of the life event for which they are seeking an arrangement, florists need to communicate with empathy and concern. Going the extra mile to show customers that you really care will help you build important business relationships in the long run.
Requirements for Becoming a Floral Designer in Wisconsin
In Wisconsin, there are no state laws governing the career of floral design. There are also no national regulations for floral designers to follow before seeking employment. Instead, your employer will decide if you are qualified to be hired. While most employers will prefer that applicants have at least a high school diploma or GED, there are some instances in which you could be hired without either of these.
Enrolling in a post-secondary training program will allow you to learn the industry so you can build a career as a professional. These programs can be found at national or regional floral design associations, as well as local colleges and universities. Certificates can typically be completed in one year, while degree programs usually take two years to complete.
Completing an apprenticeship or internship program will allow you to gain real-world experience with advanced professionals. You will be able to learn the tricks of the trade quickly, especially if you decide to combine this method of training with traditional coursework. It can also be a powerful tool on its own. You may find available opportunities by networking with peers online using social media, or in-person by attending local workshops or garden club events. A mentorship opportunity can be found simply by expressing your interest and drive to succeed in this field.
If you would like to earn national certification, you may be interested in becoming a Certified Floral Designer (CFD). You might choose to leverage this credential to earn a higher salary with your employer, or as a marketing tool if you would like to become a freelance florist.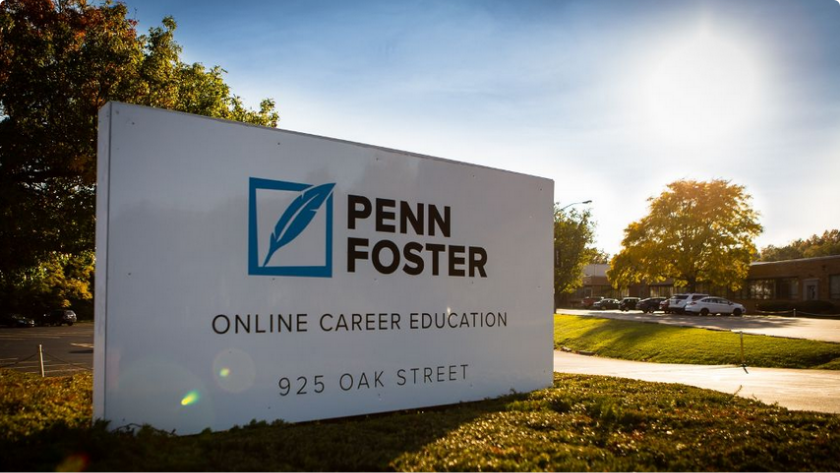 Featured School
Penn Foster Career School – Floral Design Career Diploma
Learn Online at a pace that's right for you
Affordable tuition with customized payment plans
Regionally and nationally accredited Career School
Learn the basics and tools of Floral Design, design techniques and styles, plant care and much more.
Call 1-800-851-1819 today.
Wisconsin Schools for Floral Designers
Consider attending a workshop or completing a course in floral design. Learning more will help increase your skill level, leading to greater opportunities within the trade.
Wisconsin & Upper Michigan Florists Association

offers seasonal floral design workshops, which last for about two hours each. All classes take place in-person, and the cost of attendance for each class is $55.

Erschen's Florist

is located in the city of Platteville, Wisconsin, and offers a floral design course that takes three weeks to complete. Tuition is $750, and classes take place Monday-Friday from 2pm until 6pm.

Red Square Flowers

is located in the city of Madison and offers three-day courses for beginner and intermediate-level floral designers, which range from $210-$350. One-day workshops are also available, and cost $95 to attend.
National Certification for Floral Designers in Wisconsin
In most cases, employers will prefer that candidates have at least six months of professional experience. If you decide to become a CFD, you may be able to bypass this typical requirement.
The CFD credential is offered exclusively through the American Institute of Floral Designers (AIFD). To earn this certification, the AIFD requires you to do one of the following:
Complete a floral design education program at an AIFD Education Partner, an approved State Floral Association or an SAIFD Chapter (AIFD Student Chapter), and score an 80 percent or higher on the Professional Floral Design Evaluation (PFDE) online test.

Complete the PFDE online test with a score of 80 percent or higher and participate in the hands-on design evaluation.
Upon completion, you will receive a CFD pin and certificate, along with a listing in the AIFD's online and printed directories.
Courses offered by the Wisconsin & Upper Michigan Florists Association (WUMFA) are approved by the AIFD. After completing the approved courses, your instructor will need to submit your information directly to the AIFD. You will also need to pay a fee of $124, and then you will be eligible to take the online test to earn national certification.
Alternatively, you can earn the CFD title by participating in the PFDE online test and hands-on design evaluation, which will require a $150 enrollment fee as well as a $1,550 exam fee.
All CFDs are required to pay an annual fee of $124 on or before May 1st each year to maintain their certification. Additionally, you will need to complete at least 25 Continuing Education Units (CEUs) every three years, which can be earned by attending a selection of workshops, presentations, seminars and more.
You can choose to become a Certified Florist (CF), which is a statewide certification offered by WUMFA. If you decide to earn this certification, you will need to complete a hands-on and written test. Paying $599.95 will allow you to sit for both exams, and you will also receive a study guide and manual to prepare for the tests.
Career Outlook and Salary Expectations
According to data presented by the Projections Managing Partnership (PMP), there will be a 6.4 percent decline in the number of floral designers employed in Wisconsin during the 10-year period between 2016 and 2026. The same data show there were 1,350 florists employed in this state in 2016, and by 2026 this number is expected to fall to 1,270.
The Bureau of Labor Statistics (BLS) presented data in 2017, which indicated that floral designers working in this state made an average of $12.80 per hour, or $26,620 per year. The highest paid florists working in this state earned about $37,690 during the same year.
Working as a Floral Designer in Wisconsin
Floral designers in Wisconsin will earn the highest compensation in cities like Milwaukee, Janesville and Waukesha.
Work will be available in local gardens, greenhouses, floral design studios and more. Freelance floral designers may choose to grow their own flower gardens or source flowers locally to fulfill orders. You can create new and innovative possibilities in this career field if you use your imagination, determination and drive to succeed.
Midwest Floral Design School
30 North Fourth Street, Platteville 53818

(608) 348–3491
Red Square Flowers
337 W MIFFLIN STREET, Madison 53703

(608) 268-8200
Naly's Floral Shop, LLC
1203 N. Sherman Ave, Madison 53704

(608) 467-6610
Gateway Technical College
3520 – 30th Avenue, Kenosha 53144

(800) 247-7122
Milwaukee School of Flower Design
4831 W. State St., Milwaukee 53208

(877) 322-5666