How to Become a Floral Designer in Tennessee
Are you creative? Would you enjoy creating floral masterpieces? Are you a good listener and communicative? If you answered yes to all of these questions, you may be interested in a career in floral design. Floral designers create arrangements using live or silk flowers, greenery and bows for parties, weddings, funerals and other occasions. You may design a simple corsage for prom or floral crowns and bouquets for an entire wedding party.
In addition to being artistic and creative, some knowledge of flowers and plants is required. For example, if you were decorating for a winter wedding you should know what flowers are in season. Also knowing what colors and flowers make the most visually stunning combinations is important. Furthermore, your customers may be celebrating life and love, or they may be mourning the loss of someone close to them. A good floral designer is attentive to the needs of their customers, not only working within their budget but being empathetic of their feelings to ensure that their expectations are met.
Requirements for Becoming a Floral Designer in

Tennessee
The profession of floral design is not one that is regulated nationally or statewide. In Tennessee, as in all other states, it is left up to the employer to decide what level of education a job candidate must have and what certifications if any are required to work as a floral designer.Many floral designers can land an entry- level job with no more than a high school diploma or equivalent. On the other hand, participating in a post-secondary educational training program, design classes or even workshops will help you sharpen your skills and expand your knowledge. You can also gain experience by completing an internship or working as an apprentice under an accomplished floral designer. If you plan on working as a freelance florist or want more opportunity for job advancement, national certification is a great idea. You will need to pass an evaluation, but then you will hold the title of certified floral designer (CFD).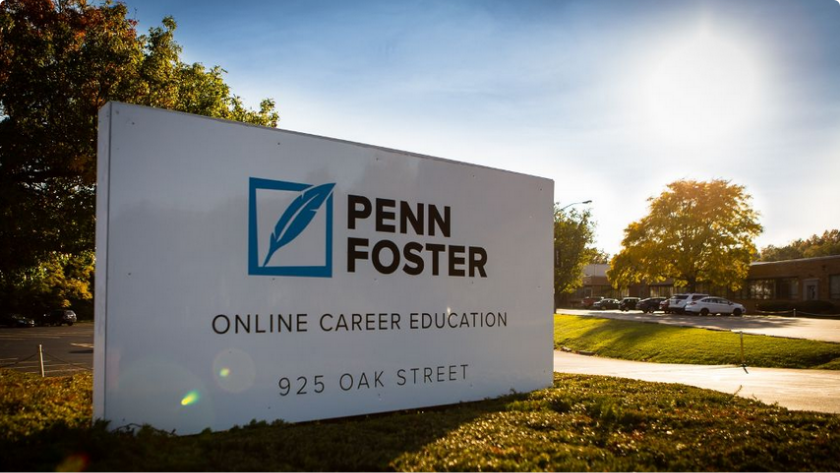 Featured School
Penn Foster Career School – Floral Design Career Diploma
Learn Online at a pace that's right for you
Affordable tuition with customized payment plans
Regionally and nationally accredited Career School
Learn the basics and tools of Floral Design, design techniques and styles, plant care and much more.
Call 1-800-851-1819 today.
Tennessee Schools for Floral Designers
Educational training for floral designers may consist of certificate or degree programs or small private classes and workshops. Check out some of the options that Tennessee has to offer in floral design training:
The University of Tennessee Gardens in Knoxville offers several floral design workshops throughout the year. Upcoming workshops include Creative Fall Centerpieces and Holiday Wreath Making. Cost is $30 for each workshop for garden club members and $40 for nonmembers. Materials are provided, and you get to keep your creation.
Penn Foster Career School offers a variety of online programs including one in floral design. This program can be completed in just five months. The program is compromised of eight online courses and seven practical exercises. Tuition is $639. Students will receive a certificate of completion upon taking the final course.
National Certification for Floral Designers in Tennessee
If you're concerned that you might not have much luck finding a job as floral designer because you don't have any experience, think about becoming nationally certified. You can become a CFD through the American Institute of Floral Designers (AIFD). You must complete an educational program in floral design that is AIFD approved. Then you will be eligible to take the Professional Floral Design Evaluation online exam and hands-on evaluation. Many states do not have colleges or State Floral Associations that have AIFD-approved floral design programs. Tennessee is one of those states. But this doesn't mean that you can't become certified; all you need to do is take the PFDE test and hands-on evaluation and make a passing score of at least 80 percent. Once you have passed the PFDE you will receive a CFD certificate and pin. You will also be listed in the online and print directories of the AIFS as a CFD. You will need to pay an annual fee and take 325 continued educational credits every three years to keep your title as a CFD.
Career Outlook and Salary Expectations
In the 10-year period between 2016 and 2026, the state of Tennessee is expected to see an almost 11 percent decline in the number of floral designers employed in the state. In 2016, there were 1,220 floral designers in the state. According to the Projections Managing Partnership, there should be around 1,090 floral designers working in Tennessee in 2026.The average hourly wage for floral designers in Tennessee was $12.54 in 2017, or $26,070 annually, according to data provided by the Bureau of Labor Statistics. The BLS also reported that the highest paid floral designers in the state made an average of $37,490 that same year. Location also plays a part in how much floral designers in the state earn. In 2017, floral designers in Knoxville averaged $27,960 per year, those in Nashville averaged $28,240, and Chattanooga florists averaged $29,060.
Working as a Floral Designer in Tennessee
As a floral designer in Tennessee, you can expect to find work in floral shops, gardens and the flower departments in local supermarkets. You may also decide to work as a freelance florist or open your own flower shop. In addition to the cities named above, some of the higher paid cities for floral designers in the state are Clarksville, Franklin and Memphis. Several cities in Tennessee are well-known vacation and tourist spots, and many people choose to get married in places like these. This is something to keep in mind, especially when considering working as a freelancer. Even with the expected decline of florists in the state over the coming years, there is still plenty of opportunity if you are considering working as a floral designer in Tennessee.
University of Tennessee Institute of Agriculture
2621 Morgan Cir, Knoxville 37916
The Chaterry
302 West 6th Street, Chattanooga 37402
Vintage Florals
100 Taylor Street, Suite A23, Nashville 37208
Bloom Bash Nashville
1833 Welcome Lane, Nashville 37216