How to Become a Floral Designer in Virginia
If you enjoy making art out of flowers and other design elements, you may appreciate the career of floral design. As a floral designer, you will take special care of plants by applying your knowledge of each species to insure its longevity. If you expand your knowledge across the wide variety of flowers that exist, you will be able to incorporate more of these species into your work, making way for greater levels of creativity and innovation.
You may need to cut live plants in order to create bouquets, centerpieces, wreaths, displays and other types of arrangements. Florists must also listen closely to the needs and requests of each customer to deliver work that is efficient and effective.
Requirements for Becoming a Floral Designer in Virginia
In Virginia, there are no statewide regulations that floral designers need to follow in order to find employment. There is also no national legislation in place governing this career field, allowing individual employers to set their own requirements for potential candidates. Most times, you will simply need a high school diploma or GED, at minimum. There are also some cases in which employers may be willing to hire candidates without either of these. To distinguish yourself from the competition, it is a great idea to enroll in a post-secondary training program in floral design. These programs can be found at local colleges and universities, and will prepare you for a flourishing career. Certificate and degree programs can be completed within one-to-two years. You may also find certificate courses at regional or national organizations dedicated to training floral designers. Internships are great ways to supplement the knowledge you will gain while doing coursework. You may even decide to complete internships in place of traditional degree programs. No matter what you decide, each of these avenues will be highly beneficial in developing your expertise. You can network with industry professionals both online and in-person at local events to find available apprenticeship or mentorship opportunities. You can become a Certified Floral Designer (CFD) if you are interested in earning an official title. This title will show that you are serious about your craft and knowledgeable within the field. You may use it to increase your salary or to gain clientele as a freelance floral designer.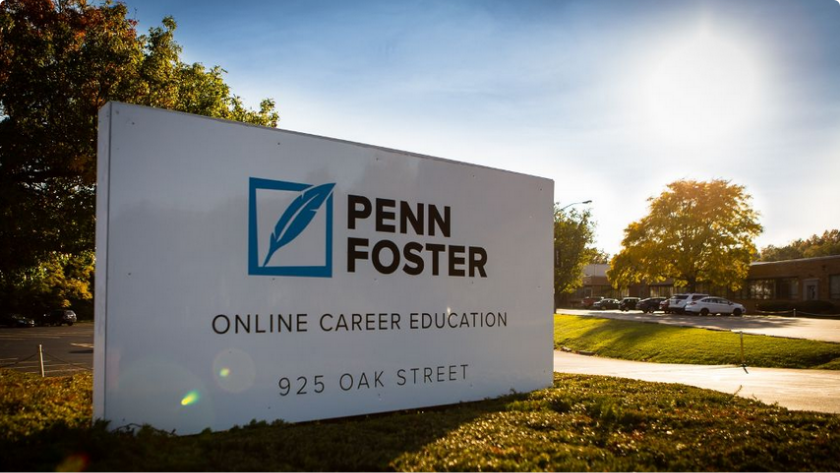 Featured School
Penn Foster Career School – Floral Design Career Diploma
Learn Online at a pace that's right for you
Affordable tuition with customized payment plans
Regionally and nationally accredited Career School
Learn the basics and tools of Floral Design, design techniques and styles, plant care and much more.
Call 1-800-851-1819 today.
Virginia

Schools for Floral Designers
Choosing to enroll in a certificate or degree program will help you find employment opportunities more quickly. You may also choose to attend one-time classes or workshops to brush up on your skills. Both styles of learning are included below:
Helen Olivia Flowers is located in the city of Alexandria and offers a wide selection of workshops in floral design, including classes on how to make wreaths and lessons in arranging seasonal flowers. The classes will last for about two hours each and start at $75 to attend.
J. Morris Flowers is located in the city of Leesburg and offers several floral design classes. Students can choose to attend classes on how to construct wreaths, centerpieces and other arrangements. Classes typically last for two hours each and start at $90 to attend.
Northern Virginia Community College allows students to earn an Associate of Applied Science degree in Horticulture Technology, which will take about two years to complete. Tuition for the entire program will be about $12,000.
National Certification for Floral Designers in

Virginia
You may find that employers tend to seek candidates with a minimum of six months of professional experience in floral design. If you choose to earn your CFD certification, you may also find that employers will be willing to hire you without any professional experience. To become a nationally-recognized CFD, you will need to follow the directions given by the American Institute of Floral Designers (AIFD), which will require you to complete one of the following:
Complete a floral design education program at an AIFD Education Partner, an approved State Floral Association or an SAIFD Chapter (AIFD Student Chapter), and score an 80 percent or higher on the Professional Floral Design Evaluation (PFDE) online test.
Complete the PFDE online test with a score of 80 percent or higher and participate in the hands-on design evaluation.
In commemoration of your new CFD title, you will receive a certificate, a pin and a listing in the AIFD's online and printed directories. AIFD's online and printed directories.
To earn the CFD certification in this state, you will need to complete the online test as well as the hands-on design evaluation, since Virginia currently offers no AIFD-approved training programs. The PFDE exam comes with a fee of $1,550. There is also an initial enrollment fee of $150, which is required before taking the test. Maintaining your status as a CFD will require completion of at least 25 Continuing Education Units (CEUs) every three years. You will also need to submit an annual fee of $124 on or before May 1st of each year. The AIFD provides an online list of all the ways available to earn your CEUs.
Career Outlook and Salary Expectations
According to the Bureau of Labor Statistics (BLS), florists in Virginia earned an average of $13.34 per hour during 2017. This is equivalent to $27,750 per year. The highest paid floral designers in this state earned $39,260 during the same year, as shown by BLS data. In Virginia, you can expect to see a 7.1 percent decline in the job market for floral designers during the 10-year period between 2016 and 2026, according to Projections Managing Partnership (PMP) data. The PMP reported that there were 1,380 floral designers employed in Virginia during 2016, and by 2026 there will be an estimated 1,280 florists employed in this state.
Working as a Floral Designer in Virginia
Your opportunity for success in this career field will be determined not by the expected changes in the job market, but by your dedication and work ethic. If you would like to be a successful floral designer, you will need to invest your time into learning as much as you can and apply that knowledge in ways that will highlight your design skills. You can expect to earn the highest compensation in Virginia cities like Alexandria, Annandale and Arlington. Work will be available in local gardens, retail flower shops, floral design studios, greenhouses and more.
Helen Olivia Flowers
128 N Pitt Street, Alexandria 22314
LynnVale Studios, Llc
4475 Sudley Road, Gainesville 20155
J Morris Flowers
120 EAST MARKET STREET, SUITE B, Leesburg 20176
Holly Heider Chapple – Gathered and Styled
41872 Stumptown Rd., Leesburg 20176
J. Sargeant Reynolds Community College
1651 E. Parham Road, Richmond 23228
The Gardener's Workshop
P.O. Box 2987, Newport News 23609
Piedmont Virginia Community College
501 College Dr., Charlottesville 22902
Northern Virginia Community College
21200 Campus Drive, Sterling 20164
William King Museum of Art
415 Academy Dr NW, Abingdon 24210