How to Become a Floral Designer in Mississippi
To be a successful floral designer, you have to know how tap into your artistry to create arrangements that will inspire and intrigue. This requires in-depth knowledge of plant life, including the symbolic meanings of different flowers and their respective colors. From traditional arrangements to modern innovations, you need to know how to work with plants and what they require to thrive. You will care for and cut live flowers, creating unique pieces of art by using design elements and greenery to compliment the flowers and add to their appeal.
It is also important to understand that you will work with customers who may be in varying emotional states. Showing your consideration through communication skills will help customers to feel they can trust you with this important aspect of their life event. Reassure them of your expertise by including them in the design process if they would like to be more hands-on, or confirming each request if they would prefer to give you full control over the design.
Requirements for Becoming a Floral Designer in Mississippi
Floral designers do not need to check for national or state regulations, since there are none governing this field. You can find employment in this profession with just a high school diploma or GED. Some employers will even hire you without either of these.
Setting yourself apart from others who are pursuing this career may involve enrollment in a post-secondary training program. Learning the tricks of the trade by obtaining a certificate or degree could be the extra push you need to take your career to the next level. You may also decide to complete an internship or attend several workshops. The more steps you take to increase your level of expertise as a floral designer, the closer you will be to achieving your dreams in this field.
Internships may be found by attending local gatherings or events centered around gardening, horticulture, landscaping or floral design. Speaking with industry professionals and expressing your desire to advance quickly could be the key to unlock apprenticeship opportunities that may otherwise be unavailable.
Earning national certification will do even more to distinguish you from your peers. Marketing yourself as a Certified Floral Designer (CFD) could lead to an increase in salary or enable you to attract a larger base of clientele, along with more high-end clients.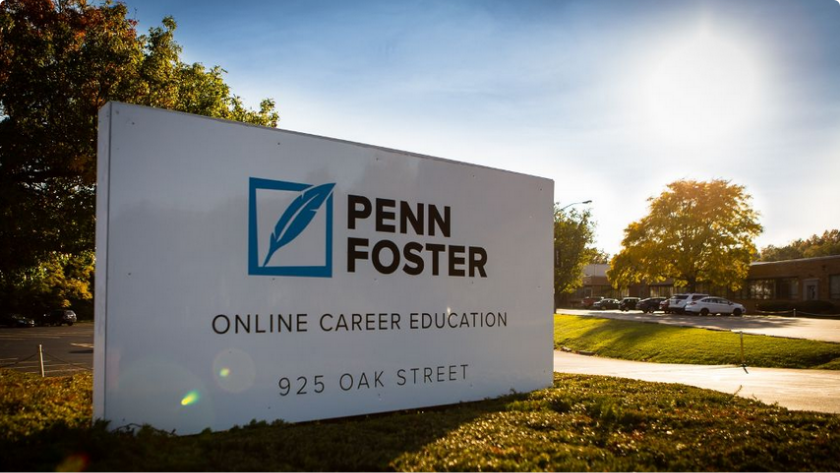 Featured School
Penn Foster Career School – Floral Design Career Diploma
Learn Online at a pace that's right for you
Affordable tuition with customized payment plans
Regionally and nationally accredited Career School
Learn the basics and tools of Floral Design, design techniques and styles, plant care and much more.
Call 1-800-851-1819 today.
Mississippi Schools for Floral Designers
The programs below will train you for a successful career in floral design:
Mississippi State University offers a Bachelor's degree in Floral Management, which can be completed in three years, by choosing to attend classes year-round. Students are also required to complete an internship as part of this program, and tuition and fees are about $4,325 per semester.
Jones County Junior College is located in the city of Ellisville and offers both a technical certificate and an associate degree program in Horticulture Technology. The certificate can be completed in one year, while the degree program will take two years to complete. Tuition is currently about $1,700 per semester for full-time students.
Penn Foster Career School offers a Certificate of Completion in Floral Design, which can be completed entirely online in just five months. The program currently costs about $640.
National Certification for Floral Designers in Mississippi
Earning national certification is voluntary, and most employers do not look for this credential before hiring florists. Most businesses seek to hire floral designers who have a minimum of six months of professional experience within the trade. It is possible, however, that employers will be willing to accept national certification in place of on-the-job experience.
Becoming a Certified Floral Designer (CFD) means sitting for the exam provided by the American Institute of Floral Designers (AIFD). The AIFD allows those desiring the CFD credential to earn it by completing one of the following:
Complete a floral design education program at an AIFD Education Partner, an approved State Floral Association or an SAIFD Chapter (AIFD Student Chapter), and score an 80 percent or higher on the Professional Floral Design Evaluation (PFDE) online test.
Complete the PFDE online test with a score of 80 percent or higher and participate in the hands-on design evaluation.
Your CFD certification will include a pin, certificate and a listing in the AIFD's online and printed directories.
Since there are no AIFD-approved training programs in Mississippi, you will need to earn certification by completing the PFDE online test and participating in the hands-on design evaluation. This requires a $150 enrollment fee, as well as payment of the $1,550 PFDE exam fee.
The AIFD requires all CFDs to renew their status every three years, which includes completion of at least 25 Continuing Education Units (CEUs). The AIFD provides an online list of all the ways available to earn CEUs. Additionally, CFDs are required to pay an annual fee of $124 to maintain their certification.
Career Outlook and Salary Expectations
During 2016, the Projections Managing Partnership (PMP) presented data indicating there were 730 floral designers working in Mississippi. By 2026, the PMP expects there will be a 14.5 percent decrease in the number of florists working in this state.
The Bureau of Labor Statistics (BLS) reported in 2017 that florists in this state earned an hourly average of $11.80, which is equivalent to $24,530 annually. Floral designers who earned the most in Mississippi made about $33,910 during the same year.
Working as a Floral Designer in Mississippi
You may find floral designers working in local gardens, caring for plant life. They can also be found in retail storefronts, working directly with customers to place orders for various types of floral arrangements. Work will also be available in the floral departments of local supermarkets, where florists will arrange flower bouquets, display plants and care for greenery.
Although this career field is expected to see some decline in the coming years, you can maximize your opportunity as a floral designer by taking the initiative to build your skill level quickly. This can be done by attending workshops, enrolling in courses, completing internships and doing research in your own time.
Florists in Mississippi earn the most in the cities of Southaven, Olive Branch and Jackson.
Jones County Junior College
900 South Court Street, Ellisville 39437
Mississippi State University
32 Creelman Street, Mississippi State 39762
The Garden Club of Jackson
P.O. Box 13026, Jackson 39236
Blooms Garden Shop
127 Buschman St., Ste. 40, Hattiesburg 39401
Tulip Floral
1130 Old Cedars Lane, Flora 39071