How to Become a Floral Designer in South Dakota
Floral designers work closely with customers to bring their visions to life. Whether those visions are for a floral arrangement, centerpiece, bouquet, display or even a simple boutonniere, skilled florists use their creativity and design skills to craft each piece with a unique, innovative flair. You may need to create arrangements for a wedding, funeral, birthday or anniversary celebration. This means you will deal with customers who may be in various emotional states. Communicating with concern and empathy will help you establish connections with customers that could lead to lifelong business relationships.
Understanding how color schemes and design elements work together, cutting live flowers and caring for plant life are all included in the responsibilities of a floral designer.
Requirements for Becoming a Floral Designer in South Dakota
There are currently no national or statewide laws in governance of floral design. Individual employers will therefore decide what qualifications florists need to have in order to be hired. Much of the time, this will simply consist of a high school diploma or GED. There are also some cases where employers may be willing to hire a candidate without either of these.
While not required in the field of floral design, enrolling in a post-secondary training program will teach you the tricks of the trade in a way that is methodical and cohesive. Certificate and degree programs will begin by teaching you the basics and gradually ease you into more advanced skills. These programs can be found at local colleges, universities, or national and regional floral design associations. Typically, these programs can be completed within one to two years.
You can gain hands-on experience in a real-world setting by completing an internship program in floral design. By networking with industry professionals online or in-person, you could increase your likelihood of being selected for an apprenticeship program or mentorship opportunity. These types of programs can be completed in conjunction with, or in place of, traditional coursework.
If you are interested in earning national credentials as a floral designer, you may become a Certified Floral Designer (CFD). This credential can be used to earn higher compensation. Alternatively, you may choose to leverage the CFD title to attract more clients as a freelance florist. You may also decide to earn statewide certification where available.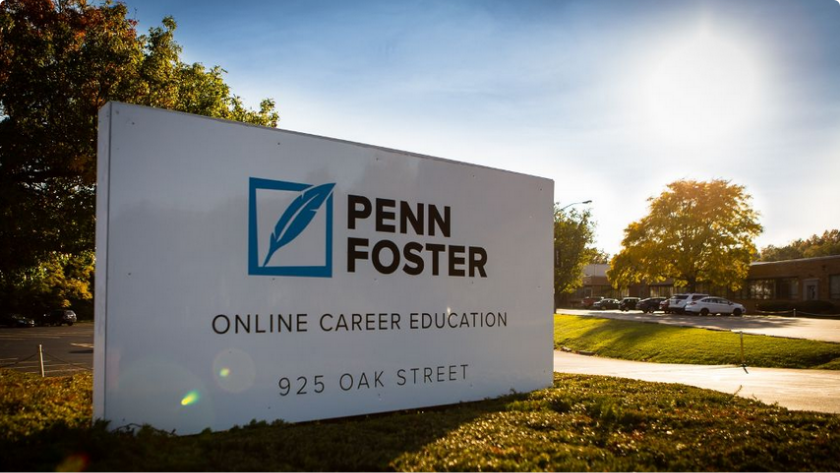 Featured School
Penn Foster Career School – Floral Design Career Diploma
Learn Online at a pace that's right for you
Affordable tuition with customized payment plans
Regionally and nationally accredited Career School
Learn the basics and tools of Floral Design, design techniques and styles, plant care and much more.
Call 1-800-851-1819 today.
South Dakota Schools for Floral Designers
One of the training programs below may be suitable for you if you are interested in attending a workshop or enrolling in a floral design course.
Simply Perfect is located in the city of Sioux Falls, South Dakota, and offers private group floral design classes. There must be a minimum of eight students attending each class. These are one-day classes, and prices, as well as class durations, will vary.
Penn Foster Career School offers a Certificate of Completion in floral design, which takes place entirely online. Tuition is about $640, and the program can be completed in just five months.
National Certification for Floral Designers in South Dakota
There is a variety of organizations offering certification for floral designers. The American Institute of Floral Designers (AIFD) is one of the most popular organizations offering nationally-recognized credentials for florists. To become a CFD, the AIFD requires candidates to complete one of the following:
Complete a floral design education program at an AIFD Education Partner, an approved State Floral Association or an SAIFD Chapter (AIFD Student Chapter), and score an 80 percent or higher on the Professional Floral Design Evaluation (PFDE) online test.
Complete the PFDE online test with a score of 80 percent or higher and participate in the hands-on design evaluation.
In commemoration of your new CFD status, you will receive a certificate, a pin and a listing in the AIFD's online and printed directories.
The South Dakota Florists Association (SDFA) is on the list of AIFD-approved State Floral Associations, meaning that you may be eligible to complete education programs offered by the SDFA in order to receive national certification. After completing the approved courses, your instructor will submit your information directly to the AIFD, confirming that you are ready to sit for the national exam. This will require you to pay a fee of $124.Another option for earning certification is to participate in the PFDE online test and hands-on design evaluation. To do this, you'll need to pay a $150 enrollment fee as well as a $1,550 PFDE exam fee.
Maintaining your standing as a CFD will require you to pay an annual fee of $124 on or before May 1st each year. You will also need to complete at least 25 Continuing Education Units (CEUs) every three years. CEUs can be earned by attending a selection of workshops, presentations, seminars and more.
State certification is also available through the SDFA. To become a South Dakota Certified Florist (SDCF), you will need to take a written and practical exam, which will cost a total of $450. The cost includes study materials, flowers and supplies for testing.
Career Outlook and Salary Expectations
The Projections Managing Partnership (PMP) expects there to be no change in the number of floral designers working in this state during the 10-year period between 2016 and 2026. PMP data indicate that there were 320 florists employed in South Dakota in 2016, and by 2026 this number is expected to remain the same.
According to Bureau of Labor Statistics (BLS) data presented in 2017, South Dakota floral designers earned $12.98 per hour on average, which is equivalent to $27,000 per year. The highest paid florists in this state earned $35,880 during the same year.
Working as a Floral Designer in South Dakota
South Dakota cities like Sioux Falls, Rapid City and Brookings are homes to some of the highest paid floral designers in this state.
Work will be available in places like the flower departments of local supermarkets, floral design studios, gardens, greenhouses and more. You may even choose to become a freelance floral designer and go into business for yourself. The possibilities will be abundant if you apply your skills, knowledge and passion for the artistry of floral design.
Simply Perfect
401 E. 8TH STREET, SUITE 108, SIOUX FALLS 57103