How to Become a Floral Designer in Nebraska
Reaching success as a floral designer will require you to tap into your creativity. Skilled floral designers endeavor to create arrangements that will inspire and intrigue customers. This requires florists to understand the symbolic meanings behind certain colors, flowers and different design elements. Whether you're tasked with crafting a small accessory or a grandiose centerpiece, you should add your unique design flair to each arrangement you create.
Floral designers also need to exude empathy and concern for their clients, ensuring each customer that their needs will be taken care of. It is important not to agree to more than you are able to take on as a floral designer and to make sure that customers understand important elements of the process, including how long arrangements will take to create and how flowers should be cared for in order to ensure and prolong their lifespans.
Requirements for Becoming a Floral Designer in Nebraska
There are no national or statewide laws requiring floral designers to follow certain regulations before finding employment. Typically, a high school diploma or GED will help you land entry-level employment, and you may even be able to find floral design work without either of these.
To set yourself apart from the competition, you should consider enrolling in a post-secondary education program in floral design. These programs can be found at local colleges or universities, as well as national and regional organizations dedicated to training floral designers. Earning a certificate or degree in floral design or horticulture will teach you techniques and principles of design, in a way that is structured and thorough. This is a great way to fast-track your career as a floral designer.
Completing an internship or apprenticeship program will allow you to gain hands-on experience in a real-world setting. You will be able to observe the professional habits of experienced florists and have the opportunity to learn from your mistakes quickly. These opportunities can be found by networking with colleagues online or in-person, as well as attending garden club meetings, floral design workshops and other industry events.
Choosing to earn national certification will further distinguish you from your peers within the industry. This certification can be used to market yourself to potential clients or employers. You may also decide to earn state certification in states where this is available. Being certified is not a typical requirement for finding employment, but it will come in handy, especially if you are interested in going into business for yourself as a freelance floral designer.
Nebraska Schools for Floral Designers
If you're interested in building a foundation of knowledge in your endeavor to become a professional, one of the options below may be suitable for you.
Southeast Community College is located in the city of Lincoln and offers a basic and advanced course in floral design, both of which take place on campus. Each course can be completed within one month. Tuition for the basic course is $200, while the advanced course will cost $239 to enroll.
Metropolitan Community College is located in the city of Omaha and allows students to complete an undergraduate certificate in floriculture, which can be earned in as little as five months. Tuition and fees are currently about $2,000 for in-state students.
Penn Foster Career School allows students to earn a Certificate of Completion in floral design. Tuition is currently about $640, and this online program can be completed in just five months.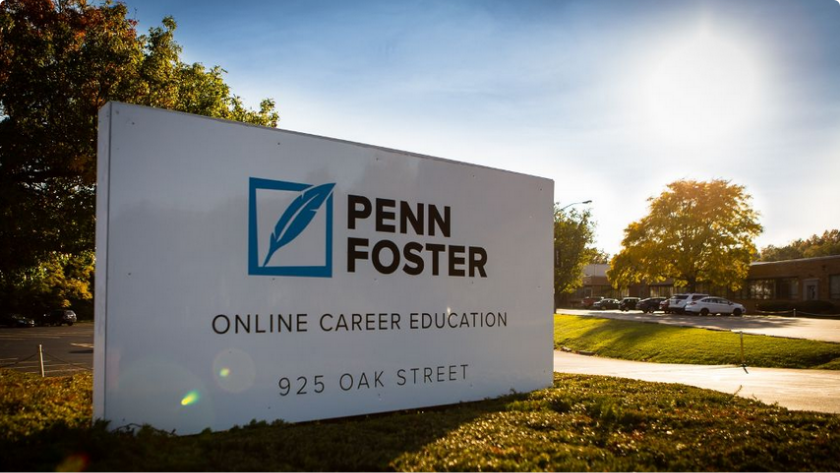 Featured School
Penn Foster Career School – Floral Design Career Diploma
Learn Online at a pace that's right for you
Affordable tuition with customized payment plans
Regionally and nationally accredited Career School
Learn the basics and tools of Floral Design, design techniques and styles, plant care and much more.
Call 1-800-851-1819 today.
National Certification for Floral Designers in Nebraska
When you begin your job search, you may find that employers prefer candidates who have at least six months of professional experience within the trade. Earning national certification may allow you to bypass this typical requirement.
To become a nationally-recognized Certified Floral Designer (CFD), you must go through the American Institute of Floral Designers (AIFD). This organization requires candidates to complete one of the following in order to earn certification:
Complete a floral design education program at an AIFD Education Partner, an approved State Floral Association or an SAIFD Chapter (AIFD Student Chapter) and score an 80 percent or better on the Professional Floral Design Evaluation (PFDE) online test.
Complete the PFDE online test with a score of 80 percent or better and participate in the hands-on design evaluation.
CFD certification includes an official certificate, a pin and a listing in the AIFD's online and printed directories. A listing such as this will allow you to gain exposure quickly, better enabling those who are looking for florists in your area to find you.
Nebraska currently offers no AIFD-approved training programs within the state. This means that aspiring CFDs in this state will need to earn certification by completing the PFDE online test and hands-on design evaluation. To do this, you will be required to pay a $150 enrollment fee as well as an exam fee of $1,550.
All CFDs are required to pay an annual fee of $124 in order to maintain their certification. Additionally, you will need to complete at least 25 Continuing Education Units (CEUs) every three years. These can be earned by attending a selection of workshops, seminars, presentations and more.
Career Outlook and Salary Expectations
During 2016, the Projections Managing Partnership (PMP) presented data that indicated there were 500 floral designers employed in Nebraska. By 2026, the PMP expects this number will fall to 480, signifying a 3.4 percent decline in the job market during this 10-year period.
The Bureau of Labor Statistics (BLS) reported in 2017 that florists in this state earned an hourly average of $12.41, which is equivalent to $25,810 annually. The top 10 percent of floral designers in Nebraska earned $35,460 during the same year.
Working as a Floral Designer in Nebraska
Florists in Nebraska will earn the highest compensation in the cities of Omaha, Bellevue and Lincoln.
Working as a freelance floral designer will allow you to create your own schedule and method of fulfilling orders. You may decide to grow your own flowers or source them locally. Work will also be available in local gardens, greenhouses or floral design studios. Applying your skills and continuing to learn more, even after becoming a professional, is a smart way to advance as a floral designer.
Southeast Community College
University of Nebraska–Lincoln
208 Administration Building, Lincoln 68588
Metropolitan Community College
P.O. Box 3777, Omaha 68103