How to Become a Floral Designer in Kansas
Do you have a passion for plant life? If you enjoy studying about the lifespans, needs and common environments of flowers, you may be interested in floral design. You would be responsible for cutting live plants and using your artistic ability to arrange them in a way that connects with people. To do this, you have to understand the meanings of different colors and how multiple varieties of plants work together to convey messages of love, peace, joy or reconciliation. Some flowers may be used to express darker emotions like mourning or despair. Understanding the differences between these flowers is crucial—you would not want to create an arrangement that symbolizes mourning if it is being sent in celebration of a newborn baby, for example.
It is also important to understand the environments where different flowers will thrive and how long they will live after being picked. This will allow you to ensure that flowers will still be alive and beautiful when they are delivered to clients, especially if they are arriving by mail.
Requirements for Becoming a Floral Designer in Kansas
National and statewide regulations do not exist for the career of floral design. You may even find that you are able to land an entry-level job in this field without a high school diploma or GED. If you want to make this into a career, however, you would benefit greatly from post-secondary education in floral design. Training programs are offered at local colleges and universities or through organizations dedicated to educating floral designers. You can complete certificate programs in less than one year, while degree programs can be completed in two years.
An alternative to enrolling in a training program is to complete an internship or apprenticeship, where you will learn directly from experienced professionals. There are local gardens and floral shops that may be interested in allowing you to job-shadow or intern, and some of these opportunities may require you to do so without pay.
In addition to finding traditional employment, you can become a freelance floral designer. You will need to use your resources in order to set yourself apart from the competition and to market yourself to the public. One of the ways you can do this is by earning voluntary national certification as a floral designer.
Schools for Floral Designers
You can pursue this career in floral design in the way that best suits you. If you would like to take some classes to improve upon your expertise, you may consider one below:
Wichita State University Campus of Applied Sciences and Technology is located in Wichita, Kansas, and offers a Certificate of Completion in Floral Design. The certificate can be earned in just one semester, by completing one course. Tuition for this program is currently $1,154.
Johnson County Community College is located in the city of Overland Park. The school offers a Certificate of Completion in Floral Design, which takes about one year to complete. Tuition and fees for in-state students is currently $3,300. Books and supplies are an additional $1,950.
Penn Foster Career School also offers a Certificate of Completion in Floral Design, which can be completed entirely online in just five months. If paid in full before beginning classes, tuition for this program will be about $640.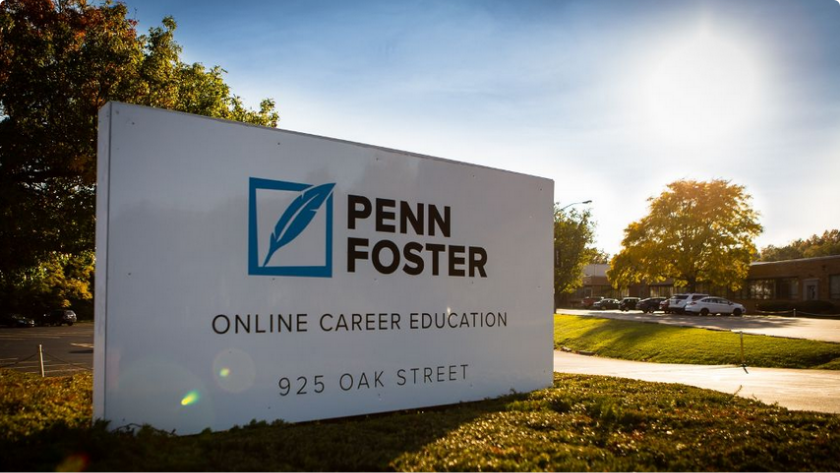 Featured School
Penn Foster Career School – Floral Design Career Diploma
Learn Online at a pace that's right for you
Affordable tuition with customized payment plans
Regionally and nationally accredited Career School
Learn the basics and tools of Floral Design, design techniques and styles, plant care and much more.
Call 1-800-851-1819 today.
National Certification for Floral Designers in Kansas
The most popular voluntary national certification for floral designers is the Certified Floral Designer (CFD) credential offered by the American Institute of Floral Designers (AIFD). You will need to complete one of the following to earn this credential:
Attend and successfully complete the appropriate floral design education programs at an AIFD Education Partner, approved State Floral Association or SAIFD Chapter (AIFD Student Chapter) and then pass the Professional Floral Design Evaluation (PFDE) online test.
Participate in the PFDE online test and hands-on design evaluation.
CFDs receive a certificate, pin and a listing in the AIFD online and print directories.
Since Kansas currently offers no AIFD-approved education programs, you will need to complete the PFDE online test and hands-on design evaluation in order to earn the CFD credential in this state. This requires an enrollment fee of $150, as well as a PFDE exam fee of $1,550.
An annual fee of $124 is required on or before May 1st of each year in order to maintain your CFD title. You will also need to complete at least 25 Continuing Education Units (CEUs) and submit a renewal form every three years. The AIFD provides an online list to all CFDs, detailing the multitude of ways available to earn your CEUs.
Career Outlook and Salary Expectations
There will be a 15.3 percent decrease in the number of floral designers working in Kansas during the 10-year period between 2016 and 2026, according to Projections Managing Partnership (PMP) data. The data show there were 650 floral designers working in this state in 2016. By 2026, there will be 550 florists employed in Kansas.
The Bureau of Labor Statistics (BLS) shows that in 2017, floral designers earned an hourly average of $12.39, or $25,780 annually. The top 10 percent of floral designers in Kansas made $36,400 during the same year.
Working as a Floral Designer in Kansas
With online flower shops becoming increasingly popular, it is no surprise that we will see a decline in this industry over the years. You will need to stay ahead of the curve in order to be at the top of this industry, which means taking your training seriously and becoming innovative with your designs.
The cities of Lenexa, Overland Park and Kansas City are where some of the highest paid floral designers in Kansas work. Work will be available in the floral departments of local supermarkets, retail flower shops, greenhouses and more. If you increase the amount of value you are able to offer to customers or clients, you will likely see an increase in revenue in the career of floral design.
Wichita Area Technical College
4501 E. 47th Street South, Wichita 67210
Johnson County Community College
12345 College Blvd, Overland Park 66210