How to Become a Floral Designer in Rhode Island
If you want to work as a floral designer, you should be prepared to use your creativity to build wreaths, bouquets, centerpieces and other kinds of floral arrangements. Your mission should be to inspire others with pieces that are unique and innovative. To do this, you'll have to understand the care each plant species needs, along with how different flowers can be used together to convey sentiments like joy, peace and even sorrow. Explaining these aspects of the trade to customers will create a level of understanding, so they'll know what to expect from your work.
Using your originality will be especially important since each event is different. You will stand out among the competition when you add your special touch to each piece you create. Caring for plant life, cutting live flowers and using design elements to create various floral arrangements are all included in the responsibilities of a floral designer.
Requirements for Becoming a Floral Designer in Rhode Island
Working as a floral designer in Rhode Island will most likely require you to have your high school diploma or GED, at minimum. This is because no national or statewide regulations exist for this career field, and employers therefore determine their own requirements for hiring florists. Occasionally, you may even encounter an employer who will hire you without a high school diploma or GED.
To learn as much as possible and become successful at this trade, you might consider enrolling in a post-secondary training program. You can complete a certificate or degree program in-person or online within one-to-two years. These programs can be found at local colleges and universities, or national and regional floral design associations. You may also find an internship, apprenticeship or mentorship opportunity by networking with professional floral designers.
If you would like an official title that is nationally-recognized, you may be interested in becoming a Certified Floral Designer (CFD). You can market yourself to potential clients and employers with this certification.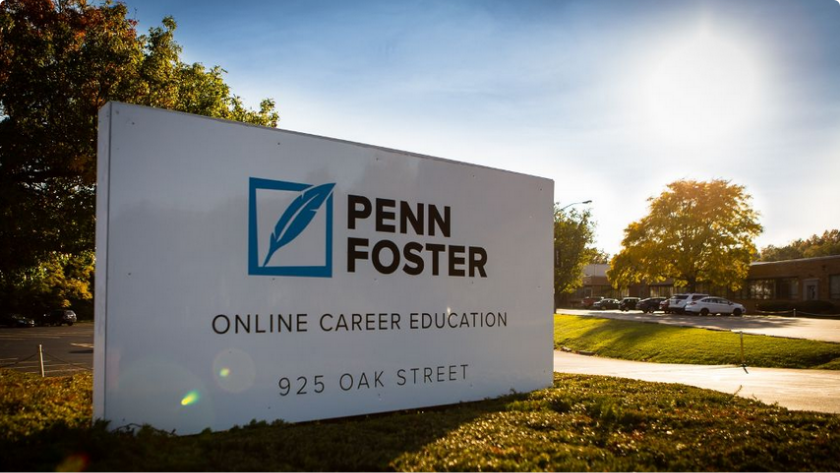 Featured School
Penn Foster Career School – Floral Design Career Diploma
Learn Online at a pace that's right for you
Affordable tuition with customized payment plans
Regionally and nationally accredited Career School
Learn the basics and tools of Floral Design, design techniques and styles, plant care and much more.
Call 1-800-851-1819 today.
Rhode Island Schools for Floral Designers
There are various types of training courses available to help build your expertise as a floral designer. Consider one of the options below:
Studio 539 Flowers is located in the city of Providence and offers several floral design workshops that typically last two hours each. Workshops begin at $75 to attend.
Flowers by Semia is also located in the city of Providence and offers workshops, private classes and group classes on various floral design techniques. Workshops will typically last for an hour or more, and prices will vary.
Green Lion Design is located in Newport, Rhode Island, and offers workshops as well as private group classes in floral design. Those interested in attending workshops or classes should sign up for the Green Lion Design email list to receive pricing and scheduling updates.
National Certification for Floral Designers in Rhode Island
Most employers do not require or expect floral designers to have national certification before hiring them. Typically, you will need at least six months of professional experience to find employment. It is also possible that you will find a job in this field without any professional experience under your belt, especially if you choose to earn this national certification.
The CFD credential can only be earned through the American Institute of Floral Designers (AIFD). You will need to complete one of the following:
Complete a floral design education program at an AIFD Education Partner, an approved State Floral Association or an SAIFD Chapter (AIFD Student Chapter) and score an 80 percent or higher on the Professional Floral Design Evaluation (PFDE) online test.
Complete the PFDE online test with a score of 80 percent or higher and participate in the hands-on design evaluation.
A listing in the AIFD's online and printed directories as well as a CFD pin and certificate are all included with your new status as a CFD.
Rhode Island currently offers no AIFD-approved training programs, so to earn certification in this state you will need to complete the PFDE online test as well as the hands-on design evaluation. To do this, you will first need to pay a $150 enrollment fee. Next, you will be required to pay a $1,550 PFDE exam fee.
Maintaining CFD status requires you to pay an annual fee of $124. Additionally, you will need to complete at least 25 Continuing Education Units (CEUs) every three years, which can be done by attending a selection of workshops, seminars and presentations on floral design.
Career Outlook and Salary Expectations
During 2016, the Projections Managing Partnership (PMP) reported that there were 280 floral designers working in Rhode Island. According to the same data, by 2026 this number will fall to 260, indicating a 4.4 percent drop in the number of florists employed in this state during this 10-year period.
On average, florists in Rhode Island earned $17.07 per hour, or $35,510 per year, during 2017, according to the Bureau of Labor Statistics (BLS. The top 10 percent of floral designers in this state earned almost $50,000 during the same year.
Working as a Floral Designer in Rhode Island
Floral designers in Rhode Island will likely earn the highest compensation in cities like Narragansett, Cranston and Warwick, among others.
Although the BLS expects there to be a six percent national decline in the number of florists by 2026, there is still opportunity for you to see great success within this career field. You can expect to find work in places like local gardens, greenhouses, floral design studios, retail flower shops and more. Alternatively, becoming a freelance florist will allow you to work from anywhere you choose, whether instructing your own online floral design courses or hand-delivering the arrangements you create.
Floral CoLab
91 Sheldon St, Providence 2906
Studio 539 Flowers
174 Wickendon Street, Providence 2903
Flowers by Semia
1 Sims Avenue, Studio 105, Providence 2909
The Preservation Society of Newport County
424 Bellevue Avenue, Newport 2840
Green Lion Design
174 Bellevue Ave, Suite 220, Newport 2840
The Local Bouquet
PO BOX 1031, LITTLE COMPTON 2837
Blithewold
101 Ferry Road (Rt. 114), Bristol 2809