How to Become a Floral Designer in Delaware
Flowers can symbolize a wide range of sentiments. Floral designers will benefit greatly from understanding how a floral arrangement should be crafted to convey a particular message. From vibrant colors to soft tones, a skilled florist will know exactly what to offer for all of life's special moments. Florists will typically cut and care for flowers, decide on appropriate design elements like vases and ribbons, and enlighten customers on what to expect when choosing different species of flowers.
Attentive listening, an eye for style and the ability to add your unique touch to the pieces you design will help you stand out among the competition. Customers should know that they can trust you to meet and exceed their expectations. This will lead to more recommendations and a business that thrives.
Requirements for Becoming a Floral Designer in Delaware
Floral design is not a career field that is regulated on a national or state level. A high school diploma or GED is often a minimum requirement; however, some floral shops will be willing to employ you without either of these.
While you may not need post-secondary education to find employment, learning more about your craft will help you navigate the industry with ease. A local internship or apprenticeship would also be a great way to start and build a career within this trade.
Local colleges and universities may offer on-campus floral design courses. This is especially helpful since you will receive hands-on training in an environment where plants grow. There are also regional organizations that offer one-day courses, in addition to certificate programs that can be completed entirely online. Completion times for certificate or degree programs will range from less than one year to two years.
A local internship can be found by networking with peers and colleagues in the flower industry. A quick online search could reveal free events in your area involving gardening, horticulture or floral design. You may also find job-shadowing or apprenticeship opportunities by simply visiting a local greenhouse or flower shop and introducing yourself.
National floral design certification is available to those who are interested in earning official credentials. While employers don't typically look for this certification, it is one that will distinguish you from your peers and exemplify your passion about floral design. Traditional employers may also be willing to offer you a higher salary with this credential. Alternatively, if you are interested in going into business for yourself, you will be able to market yourself with the official title of Certified Floral Designer (CFD) upon earning this title.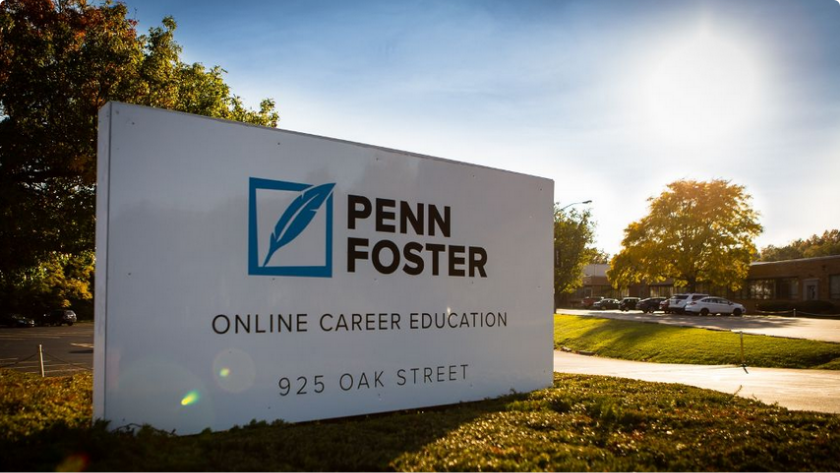 Featured School
Penn Foster Career School – Floral Design Career Diploma
Learn Online at a pace that's right for you
Affordable tuition with customized payment plans
Regionally and nationally accredited Career School
Learn the basics and tools of Floral Design, design techniques and styles, plant care and much more.
Call 1-800-851-1819 today.
Delaware Schools for Floral Designers
Earning an education in floral design will help you stay on top of current trends within the industry. You'll come to understand traditional ways of arranging flowers and position yourself as a professional with an eye for certain details. These could be details that you may overlook if you opt not to enroll in formal training. Some of the courses below may be ideal for you to jumpstart your career in floral design:
Delaware Garden Clubs offers membership to a host of garden clubs in the state. Joining one of these clubs will give you access to regular monthly meetings that feature educational programs presented by local experts on the latest gardening techniques, floral design, conservation, butterflies and beneficial insects, and more. Membership at each individual club costs about $40.
Floral Design Institute offers three online courses in floral design. The basic course is $1,750 and can be completed in just five weeks. The advanced course is $650 and can be completed at your own pace. The final course offering is the wedding floral specialist course, which can be completed in six-to-nine months and costs $1,440.
Penn Foster Career School offers a career diploma program in floral design, which also takes place entirely online. The program can be completed in as little as five months and will cost about $640.
National Certification for Floral Designers in Delaware
Most employers seek candidates who have at least six months of experience in floral design. In some cases, you may find that employers are willing to accept the CFD certification in place of this prior professional experience.
The American Institute of Floral Designers (AIFD) is responsible for administering the CFD credential. To earn CFD status, you must first sit for the AIFD exam. To do this, you will need to complete one of the following:
Attend and successfully complete the appropriate floral design education programs at an AIFD Education Partner, approved State Floral Association or SAIFD Chapter (AIFD Student Chapter) and then pass the Professional Floral Design Evaluation (PFDE) online test.
Attend and successfully complete the appropriate floral design education programs at an AIFD Education Partner, approved State Floral Association or SAIFD Chapter (AIFD Student Chapter) and then pass the Professional Floral Design Evaluation (PFDE) online test.
Your certification will include a CFD certificate, pin and a listing in the AIFD online and printed directories, exposing you to locals who may be searching for a florist in your area.
The AIFD currently lists no approved education programs in Delaware, so to earn the CFD certification in this state you will need to pass the PFDE online test and hands-on design evaluation. This requires you to pay a $150 enrollment fee and the PFDE exam fee of $1,550.
Maintaining your CFD status means renewing every three years by submitting documentation that you've completed at least 25 Continuing Education Units (CEUs). You will also be responsible for an annual fee of $124 to maintain this title.
CEUs can be earned in multiple ways. You can attend workshops, state conventions, public presentations and more. The amount of CEUs earned will vary by the event you choose to attend. The AIFD provides a list of events, workshops, classes and other opportunities that will help you earn your required number of CEUs.
Career Outlook and Salary Expectations
In 2016, there were 150 floral designers working in Delaware. By 2026, Projections Managing Partnership (PMP) reports that there will be just 130 florists working in this state. This means there will be a 12.3 percent decline in floral designers during this 10-year period.
Bureau of Labor Statistics (BLS) data shows that during 2017, floral designers in this state earned an average of $13.41 per hour, or $27,880 per year. The highest paid floral designers in Delaware earned $38,560 during the same year.
Working as a Floral Designer in Delaware
Although the job market for floral designers in Delaware is expected to see a decline in the coming years, it is still as good a time as any to enter the field. If you're passionate about floral design, let this ignite your sense of originality so that you can present yourself as unique to potential clients or employers. If you stand out in a good way, business opportunities will find you.
Floral designers in Delaware can expect to earn the highest salary in cities like Rehoboth Beach, Wilmington and New Castle. Floral shops can be found in supermarkets, retail stores or online. Good communication skills are important as customers need to understand how to care for their flowers properly. Additionally, you want to build long-lasting relationships with customers, so a willingness to go out of your way when necessary will help you excel in this career. Let your love for plant life grow into a lucrative business by deciding to become a floral designer.
Delaware Federation of Garden Clubs
35548 Coastal Highway, Fenwick Island 19944
Garden Club of Wilmington
PO Box 3855, Wilmington 19807