How to Become a Floral Designer in Indiana
To work as a floral designer, you must have creativity, a love for greenery and an appreciation for visual appeal. Florists are responsible for cutting live flowers and other plants to design floral arrangements, centerpieces, displays, bouquets, wreaths, boutonnieres and more. It is important to study different colors and the emotional meanings they convey, along with the multitude of plant species that exist and the expected lifespan of various plants before and after they are cut. An arrangement of roses may be appropriate for a first date, while a collaboration of sunflowers and daisies may be more appropriate as a graduation gift. You will need to communicate effectively with each customer to ensure you are meeting their needs symbolically and aesthetically. This will build a relationship of trust between you and your clients, which could mean increased revenue in the long-run.
Requirements for Becoming a Floral Designer in Indiana
In Indiana, there is no state legislation in place for floral designers. There are also no national regulations that govern this career field. This will allow employers to decide what qualifications are necessary to hire you, and most times the minimum qualification is a high school diploma or GED. There are also some businesses that will be willing to hire you without either of these.
Taking your career to the next level will require you to develop your skills beyond a high school education. This can be done by completing certificate or degree programs, internships or apprenticeships and attending workshops to learn more about the trade. This will allow you to land jobs that pay more and require a greater level of responsibility.
If you are interested in working as a freelance floral designer, you may want to earn national certification to attract more clients. National certification is voluntary and will serve as a testament of your dedication to the craft.
Indiana Schools for Floral Designers
Training programs will increase your level of expertise as a floral designer, helping you build a foundation of knowledge or adding to what you already know.
Indianapolis School of Flower Design was founded by celebrity florist Michael Gaffney. The sampler course is a three-hour class consisting of three floral design projects and costs $150. Two-day sessions are $450 to attend, and courses lasting one week are $1,850. All classes will offer students tips on how to keep cut flowers alive for weeks at a time, as well as an autographed copy of Michael's Design Star book.
Rubia Flower Market is located in the city of West Lafayette and offers floral design courses that last an hour each. Classes are limited to 15 people, and tuition for each class is about $60. Private courses are also available for those who are interested.
Penn Foster Career School offers a Certificate of Completion in Floral Design, which takes place entirely online. The course can be completed in just five months, and tuition is about $640.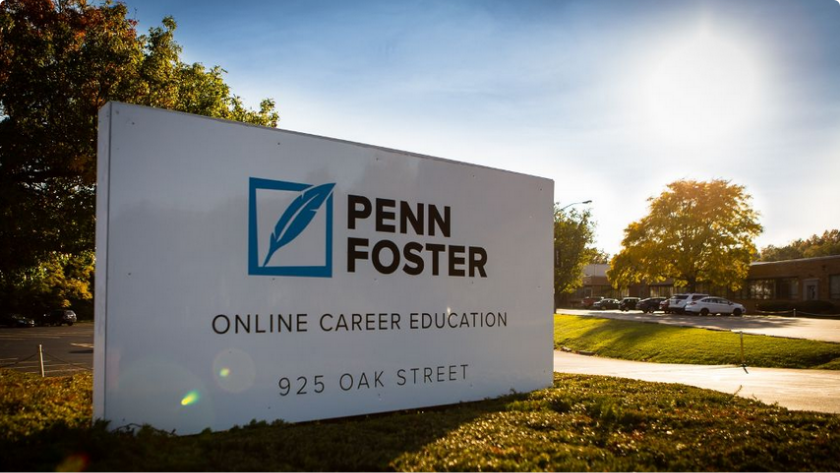 Featured School
Penn Foster Career School – Floral Design Career Diploma
Learn Online at a pace that's right for you
Affordable tuition with customized payment plans
Regionally and nationally accredited Career School
Learn the basics and tools of Floral Design, design techniques and styles, plant care and much more.
Call 1-800-851-1819 today.
National Certification for Floral Designers in Indiana
Some employers will seek candidates who have at least six months of experience in the industry. You may also find that these employers are willing to hire someone with the Certified Floral Designer (CFD) credential in place of this professional experience.
To become a CFD, you will need to sit for the exam provided by the American Institute of Floral Designers (AIFD). Completing one of the options below will allow you to earn the CFD title:
Attend and successfully complete the appropriate floral design education programs at an AIFD Education Partner, approved State Floral Association or SAIFD Chapter (AIFD Student Chapter) and then pass the Professional Floral Design Evaluation (PFDE) online test.
Participate in the PFDE online test and hands-on design evaluation.
You will receive a CFD certificate, pin and a listing in the online and printed directories provided by the AIFD.
The AIFD does not approve any education programs based in Indiana, so if you would like to earn certification in this state, you must complete the PFDE online test and hands-on design evaluation. To do this, you will need to pay a $150 enrollment fee, as well as the PFDE exam fee of $1,550.
Renewing every three years by completing at least 25 Continuing Education Units (CEUs) will allow you to keep your CFD certification. You will also need to pay an annual fee of $124 on or before May 1st each year. You can earn CEUs by attending AIFD hands-on workshops, public presentations and more.
Career Outlook and Salary Expectations
The Projections Managing Partnership (PMP) reports that, during 2016, there were 1,490 floral designers working in Indiana. The same data show that by 2026, there will be 1,350 florists working in this state, signifying a 9.5 percent decline in Indiana florists during the 10-year period between 2016 and 2026.
Bureau of Labor Statistics (BLS) data show that floral designers in Indiana earned an average of $12.77 per hour during 2017. This is equivalent to $26,550 per year. The same data indicate that the highest paid florists in this state earned $36,350 during the same year.
Working as a Floral Designer in Indiana
The expected decline in the floral design industry can be attributed to the rise in online florists. Instead of becoming discouraged by this expected decline, you should create a plan for how you intend to succeed within the industry. Be sure to value relationships with industry peers, apply the knowledge you learn to stay on-trend and use innovative techniques to distinguish yourself from the competition.
Indiana florists will likely earn the highest compensation in cities like Gary, Hammond and Indianapolis.
Florists may work outside in a garden or indoors, deciding on all the design elements of an arrangement. It is not uncommon for floral designers to work in both environments. Employment will be available at retail floral shops, greenhouses, community gardens or from the comfort of your own home as a freelance florist. If you take pride in what you do and exemplify that by providing impeccable work, you will see growth in your career as a floral designer.
Indianapolis School of Flower Design
3945 Industrial Blvd, Indianapolis 46254
Rubia Flower Market
224 East State Street, West Lafayette 47906